Winner Announced: And the winner is… lucky #28! Congrats, Heidi Jo – check your inbox for details on how to claim your prize! Thanks to all who entered and a special thanks to Karly of Republic of Cute Custom for sponsoring this fantastic prize!
– – –
Hello, hello! Happy Labor Day, loves! It's Monday… which means it's time for a brand new handmade wedding giveaway at Emmaline Bride! This week we've teamed up with the humorous, quirky, and totally unique shop, The Republic of Cute, maker of offbeat cake toppers, to offer one free topper to a lucky reader! Check out the full scoop…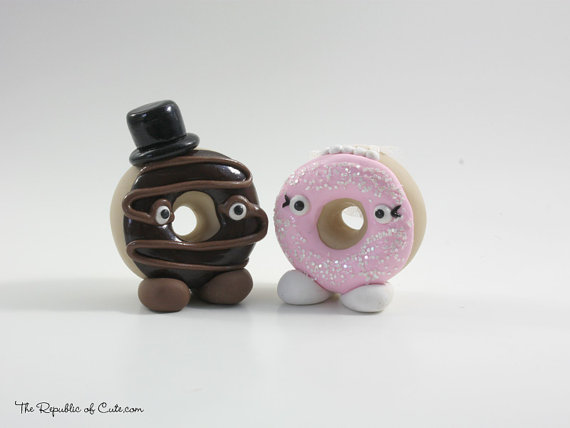 Offbeat Cake Toppers
These offbeat cake toppers are handmade and completely custom. One of our favorites is this pair of donuts (above and below) complete with veil for the bride. Adorable!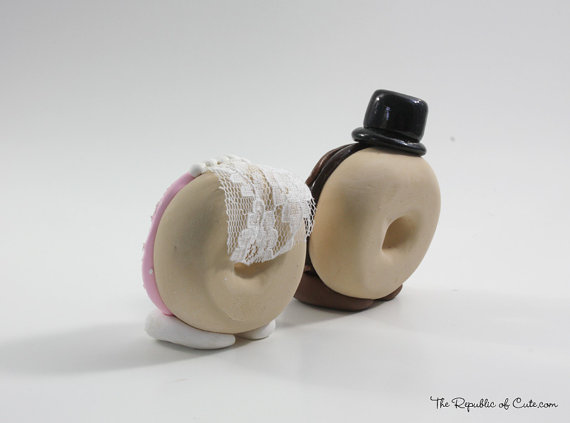 Or, consider a pair of moose, complete with custom decorated boards. Love these!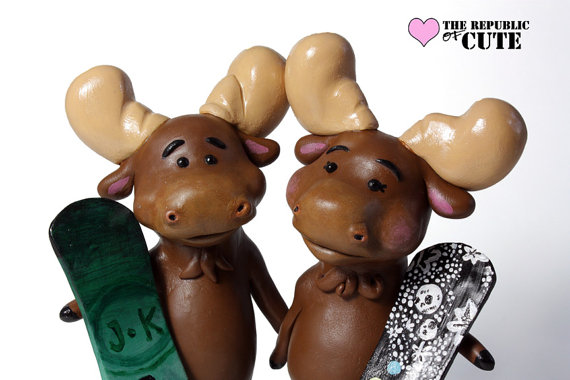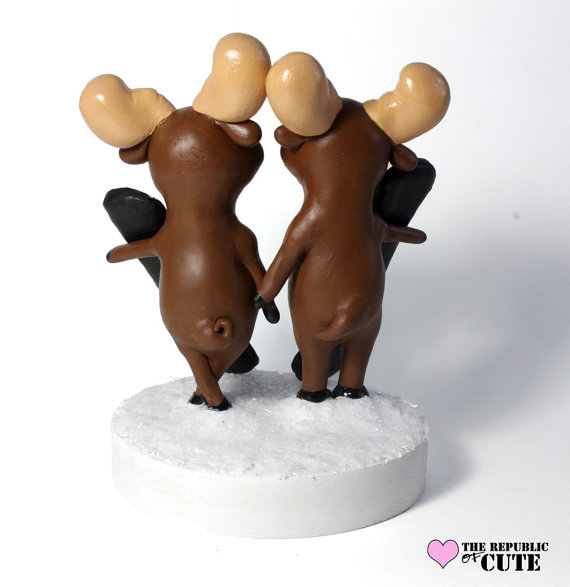 Have you seen 'Cakezilla'?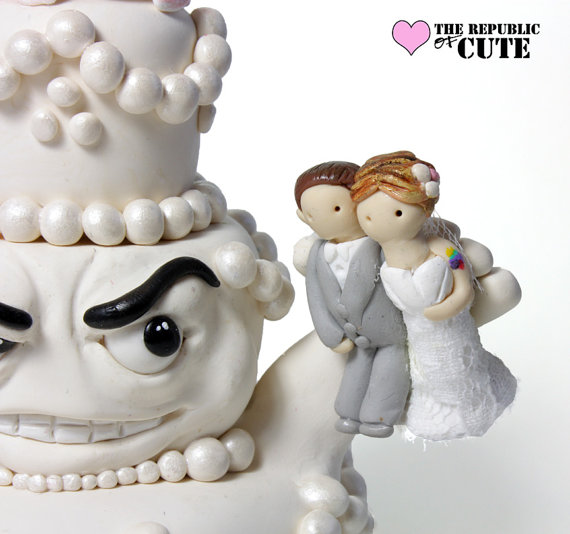 Giveaway!
Between September 3rd – 9th, 2012, enter for a chance to win this pair of offbeat cake toppers (shown below). Simply visit The Republic of Cute and view the entire collection. Then, comment below on the cake topper (or figurine) you like best. One lucky winner will be randomly selected on Monday, September 10th (using random.org) and will receive this set of cake toppers shown here:
Rules
You may enter up to four times per day, using one of each method below:
o comment on your favorite from the shop (as mentioned above)
o share the giveaway on Facebook*
o share the giveaway on Twitter*
o pin the giveaway on Pinterest*
*be sure to leave separate comments for each method above for proper recognition
One (1) winner will receive one (1) set of custom cake toppers in the cupcake style shown above. This cake topper set is ready-to-ship so the winner will receive the exact cake topper set shown. Giveaway winners within the past thirty days not eligible to win. No cash value. Cake topper set is handmade from polymer clay and stands about 3.5 inches tall.
Good Luck! Enjoy your Labor Day holiday! :)
♥
-THE EB TEAM