If you're an avid reader, you know that Mondays are synonymous with FREE handmade giveaways at Emmaline Bride! (What could be a better way to start a new week?) This week, we've teamed up with Deb of Knotty Notions, Featured Artisan in The Marketplace, to offer one lucky couple the chance to win ten personalized gift boxes. Read on to find out how you can win gift boxes for your groomsmen, bridesmaids, flower girl, ring bearer, and more!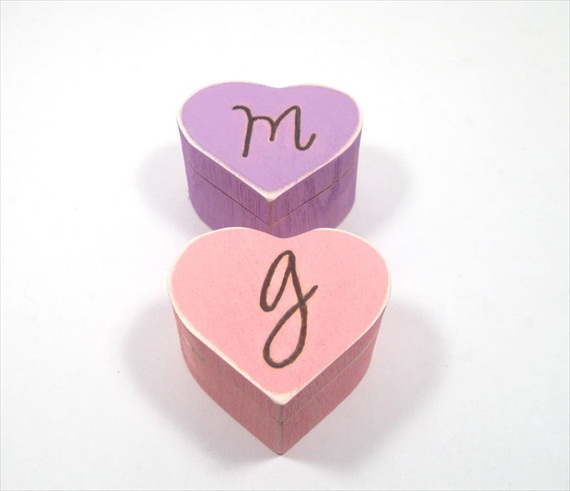 About the Prize
These personalized gift boxes are a great way to thank your bridal party for standing up in your wedding. Each heart-shaped or rectangle box is personalized with a wood-burning tool and stained in the color of your choice. Leave it natural in wood or request a custom color. This is the perfect gift box to hold cuff links, jewelry, or other small gift for your bridal party.
Size: is 3″ across, 2.5″ high and 2″ thick.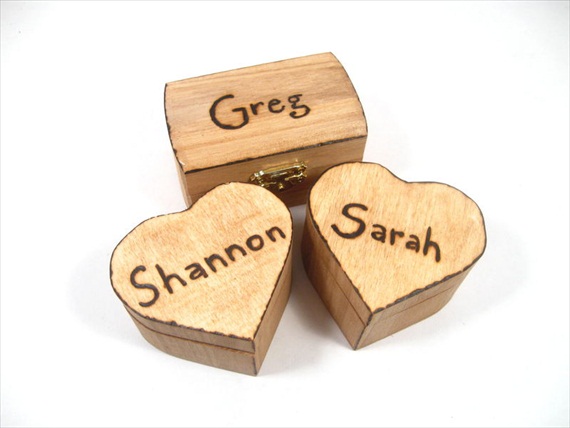 WINNER ANNOUNCED – 6.11.12
The winner is… #85, Liz!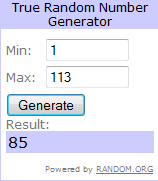 Congrats, Liz – check your inbox for details on how to claim your prize!
This giveaway is now closed.
* * *
How to Enter
Between June 4th – 10th 2012, enter for a chance to win a set of 10 FREE personalized gift boxes! To enter, simply visit Knotty Notions (or Etsy shop here) and return here to comment on which item from the shop you love best. You can also receive additional entries by entering with Facebook, Twitter, and Pinterest:
Enter up to 4 times daily:
1. Comment below on which item is your favorite,
2. Share the giveaway on Facebook (share this link: http://su.pr/1KvIFX)
3. Share the giveaway on Twitter (tweet: "Enter this week's @EmmalineBride giveaway with @Knotty_Notions! http://su.pr/1KvIFX")
4. Pin any of this post's images on Pinterest (linked to this page)
* If you share the giveaway on Facebook, Twitter, and/or Pinterest, please leave a separate comment entry below for each method. You may enter up to four times daily using each method one time per day.
Rules
You must be 18 years or older to enter. You may enter on behalf of a couple to give as a gift. No cash value. Winner will be selected randomly using random.org on June 11th and announced on this blog post. Winner will be contacted via email. Shipping is included.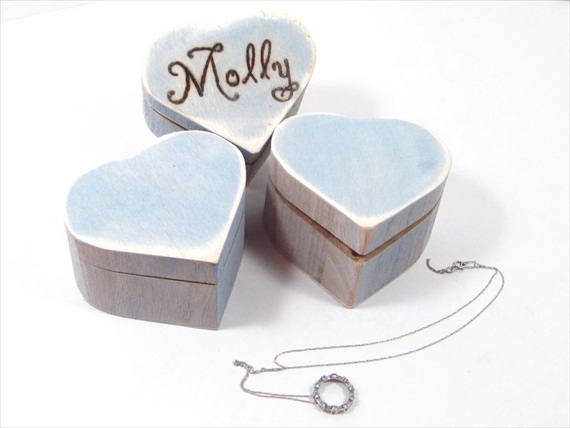 Good luck! ♥
-THE EB TEAM