Happy Monday, loves! This week, we're bringing you tons of wedding inspiration and giveaways! To kick off this holiday week, we've teamed up with Gracefully Girly to offer one lucky reader a free, totally gorgeous wedding drop veil. Read on to find out more about this wedding veil and see how you can win one to kick off the new year!
Wedding Drop Veil
This wedding drop veil is cut to your choice of length and width. You can wear the veil with it draped in front of you as a blusher or in the back. If you plan to wear a hairstyle you want to show off (like this or this), you can wear it pinned just underneath like a mantilla veil. The wedding drop veil comes with a veil pin (corsage pin) or can be sewn with a comb inside if you have a particular placement in mind.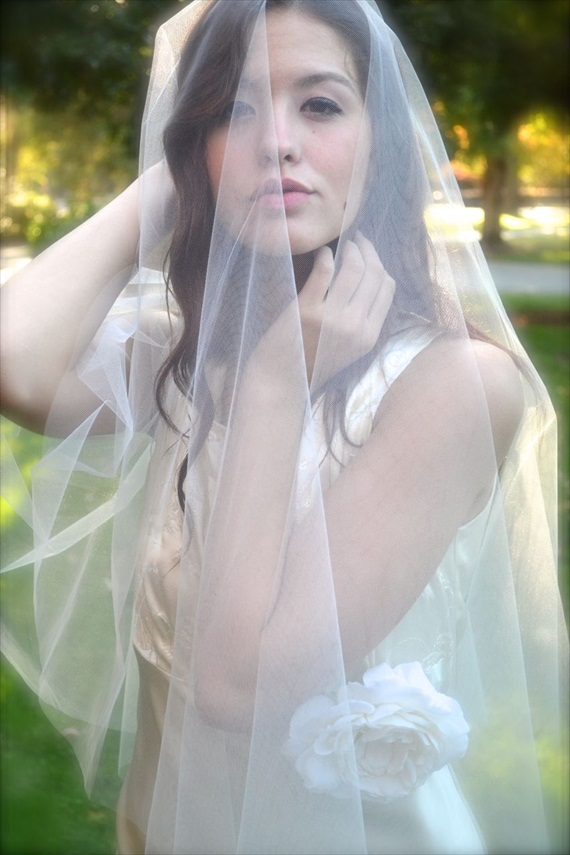 Giveaway: Wedding Drop Veil
Between 12/23-12/29/13 (11:59pm EST), enter for a chance to win a gorgeous wedding drop veil by Gracefully Girly. Value: $68. Winner may select the wedding drop veil (as shown in photo above) OR use the $68 gift certificate towards another veil of her choice. Winner responsible for shipping. No cash value. No purchase necessary. Use entry form below to enter. Past giveaway winner within 30 days not eligible to win. Winner will be randomly selected and announced on this blog post on 12/30. Winner will also be emailed and must respond within 72 (business) hours. Good luck!
There's more coming up next! Stay tuned!
Happy Planning!
xo,
-E.