Sometimes it's better to be short, sweet + totally to the point. For instance, this ceremony program tells guests pretty much what they already expect… but in a fun, celebratory, let's-get-this-party-started sort of way. "Music starts. We get married. Everyone parties." We love little details like these. Take a closer look and get a FREE printable sign for your ceremony!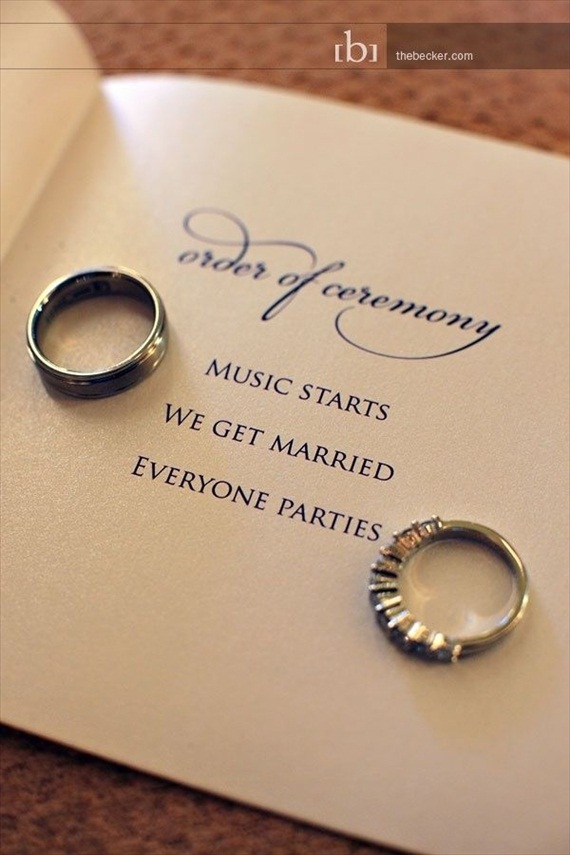 photo: the becker
Free Printable – Short Wedding Ceremony Program
We made this 4 x 6″ free printable for your ceremony table. You can use it in lieu of a ceremony program or as a fun accent. Download the file, print it, and place in a frame. Enjoy! (For personal use only.)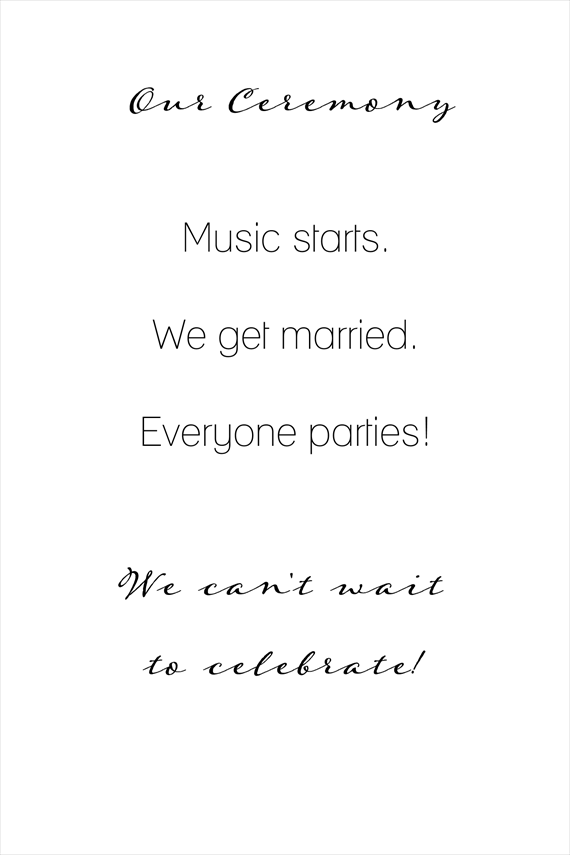 There's more coming up next. Stay tuned! xo
♥
-E.