I've heard of a book page table runner before, but I've never seen one crafted so beautifully as this by the folks over at Better Homes & Gardens (via Pinterest). I love the natural aged look and the pretty paper cut-outs along the sides. Wouldn't this look lovely with your handmade wedding decor? I certainly think so!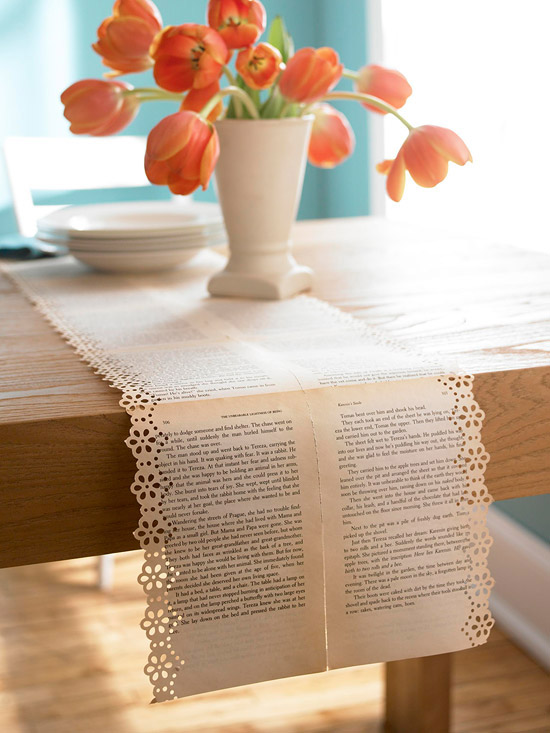 photo credit
For the full scoop, click here
More coming up next!
♥
-E.