Need a white bridal shower dress or a short white dress for an engagement party or other pre-wedding celebration?
And do you need it right away? Well, you've come to the right place! I was at my local Target the other day and spotted the new white dresses collection, realizing how perfect it is for brides looking for a white bridal shower dress at a great price. They're all UNDER the $35 range which is awesome; that gives you a little extra to splurge on a few fun accessories to dress it up a bit, like fun statement earrings, hair accessories, a necklace, pair of heels, or a fun bag.
And don't forget the bride-to-be sash: that's the best way to dress up an affordable bridal shower dress!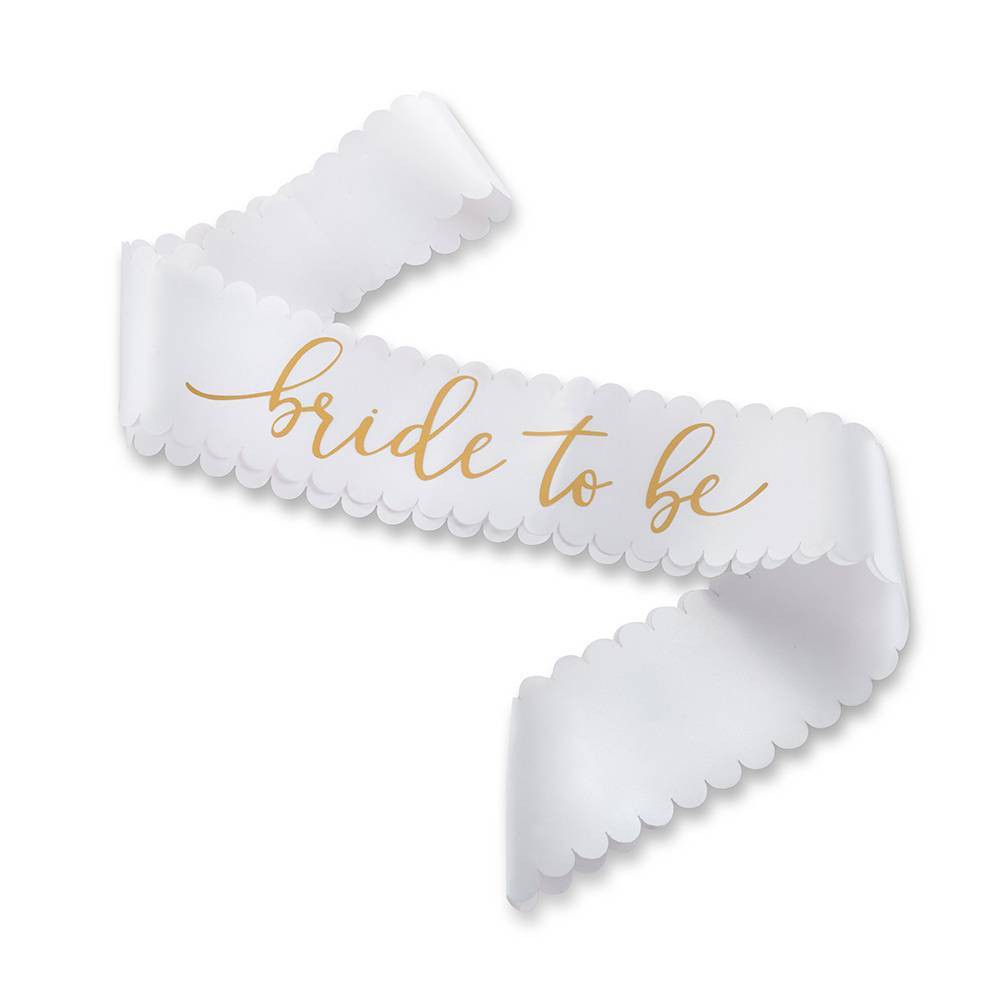 P.S. You can get the one above here!
You can't underestimate the power of a great little white dress during summertime, amirite?!
Here's a funny hint when it comes to weddings: anything, and I do mean anything, with the word 'wedding' in front of it, gets an immediate up-charge.
So if you're shopping for a wedding shower dress, prepare to pay more. But if you're just shopping for a white summer dress, you'll pay less. It could be the same dress; it doesn't even matter.
So when we spotted these white bridal shower dresses at Target at the insane prices they are right now, we had to tell you about them.
Let's see what you can get right now! Just order online, order online + pick-up in-store, or head to your local store for a quick run (and add about $100 to that run because let's be honest, you'll be picking up a few candles, doormats, and other non-necessary items while you're there!)
White Bridal Shower Dress, Sleeveless + Tiered
Price: $30. This white bridal shower dress has a tiered style and is sleeveless, which is great for the months ahead so you can stay comfy — even when you are sweatin' bullets.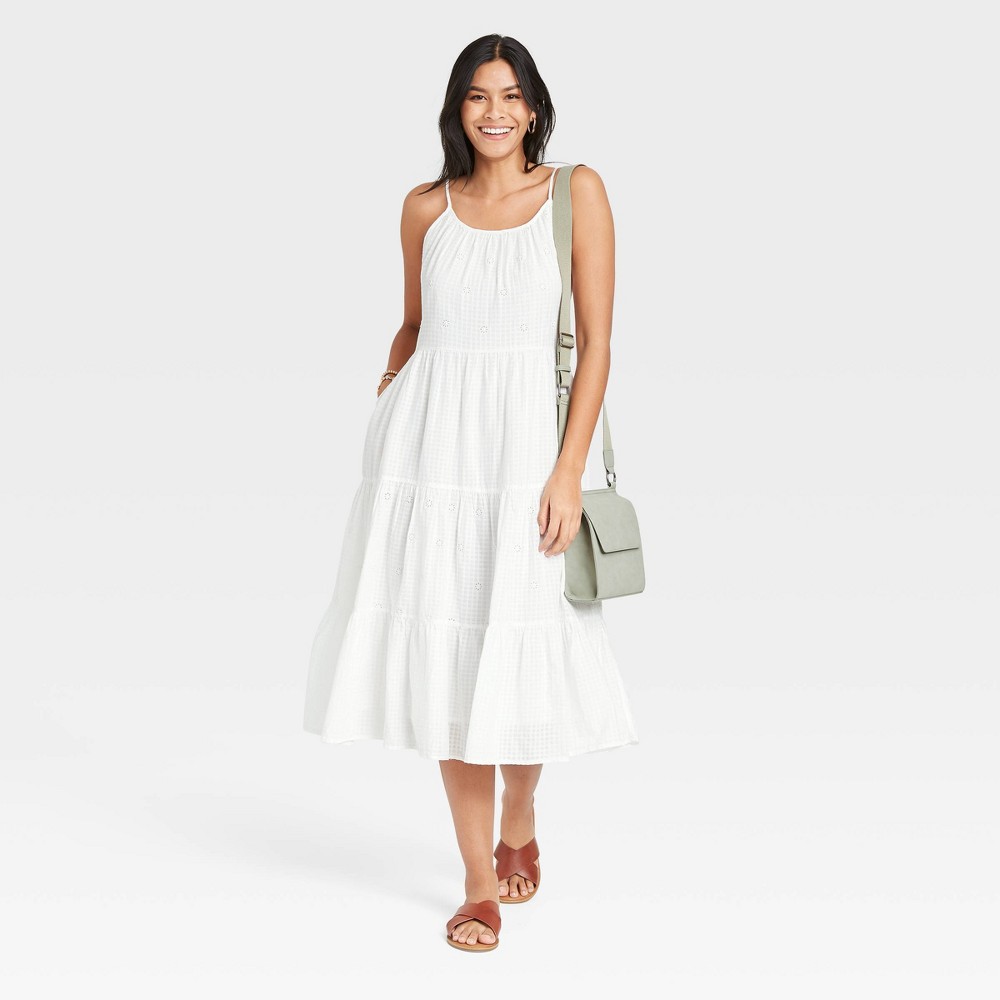 Get it here.
White Wedding Shower Dress, Ruffled + Tiered
Price: $34.99. This is another sleeveless option with tiers, but it also has a cute ruffle to it!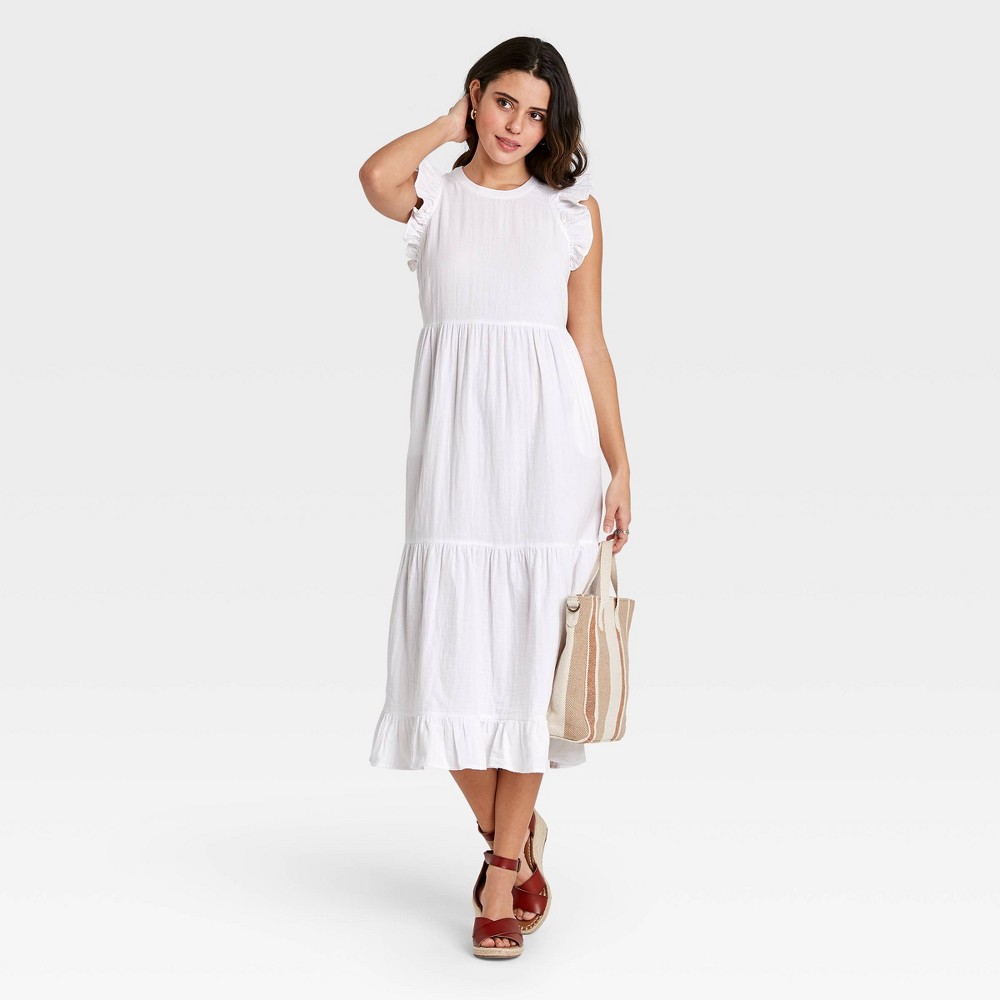 See it here.
White Dress with Puff Elbow Sleeve
Price: $34.99. Go in on the puff-sleeve trend with this white wedding shower dress, coming in just under $35. I like the midi length on this dress, too.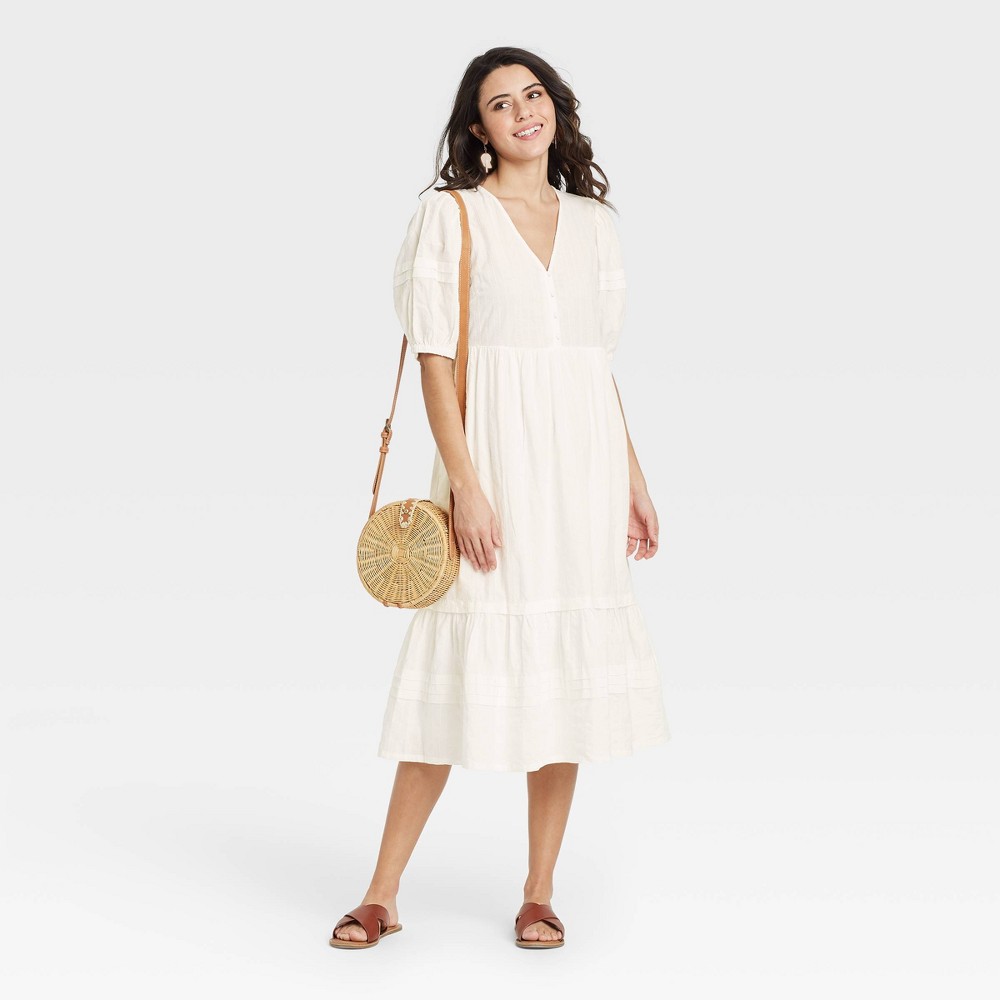 Buy it here.
Short Wedding Shower Dress
Price: $20. This short, gauze-y material is light and airy. Dress it up with accessories like necklaces and a fun pair of heels.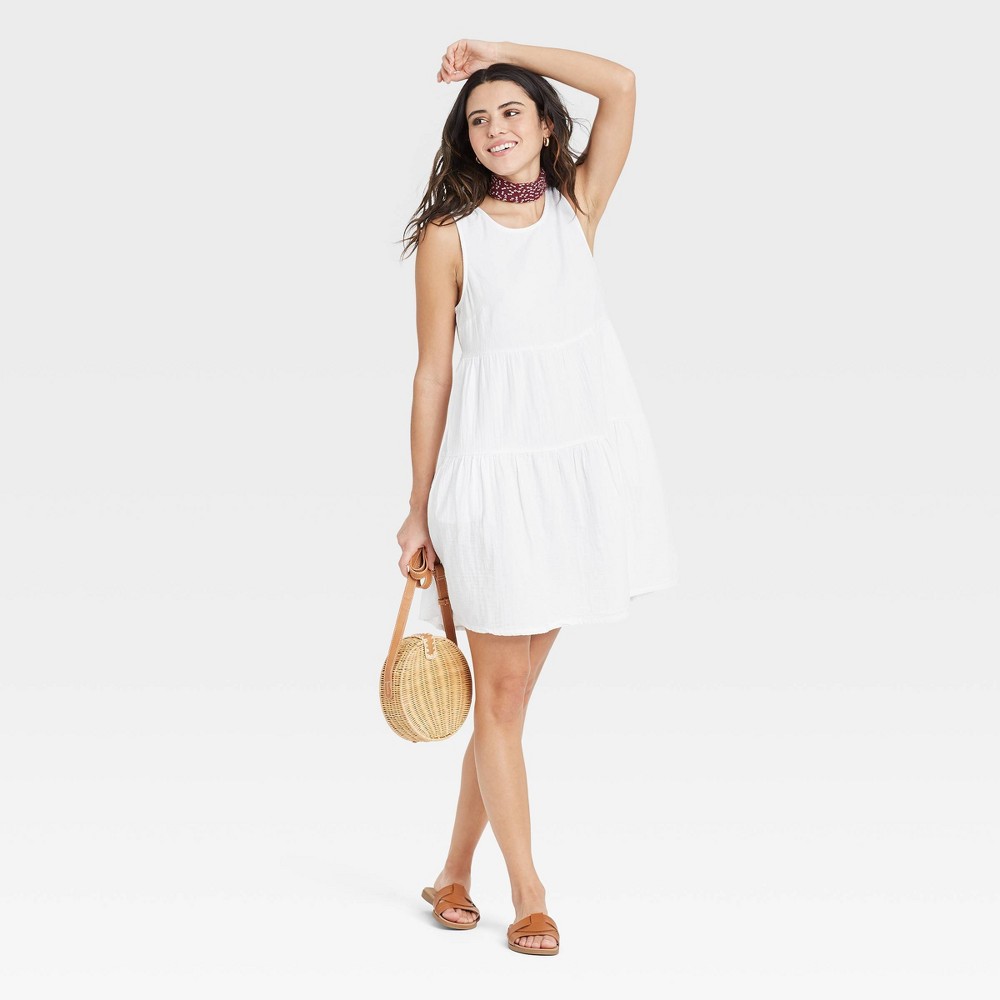 Available here.
Wedding Shower Dress with Short Sleeves
Price: $29.99. This short, peasant-style dress makes a great little white wedding shower dress and features short sleeves. I love the collection it's from (Knox Rose) and have many favorite tops and skirts from there.
Buy yours here.
And there you have it! If you want to shop online, click here for more options and styles + white bridal shower dress options.
Happy Planning!
xo
Emma