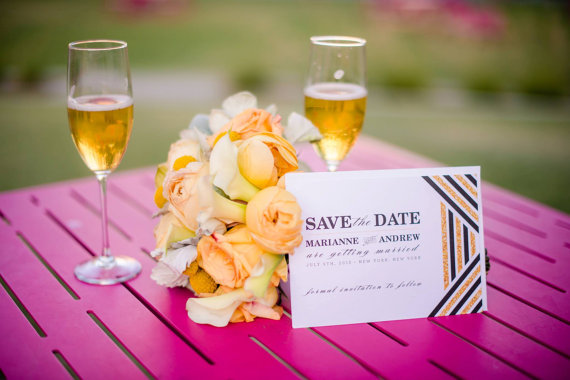 by citrus press co.
Are you planning an art deco or 1920s inspired wedding? Kick off the theme with this beautiful save the date card from Citrus Press! It's today's handpicked handmade-a-day find!
There's even a matching invitation: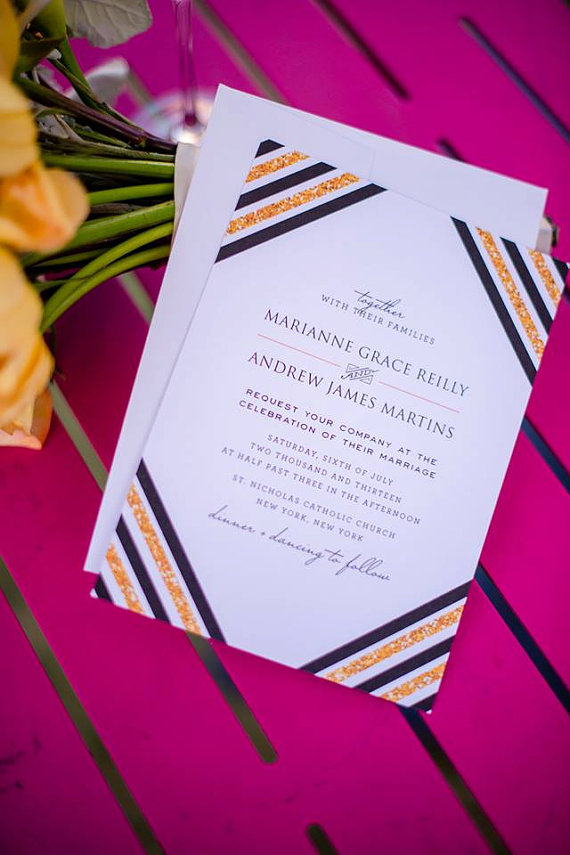 by citrus press co.
Find out more about these beautiful save the dates and invitations here.
xo
-E.