What do you give to the bride-to-be who has everything? Give her something she'll enjoy on her wedding day – and beyond! We're proud to showcase this personalized dress hanger as today's item in 'The Daily Find'! This is one of my personal favorites because I ordered one for a cousin a few months back. She loved it! This is one gift that keeps on giving and will be enjoyed in her closet for years to come. On the big day, it serves as a sweet place to hang your wedding dress.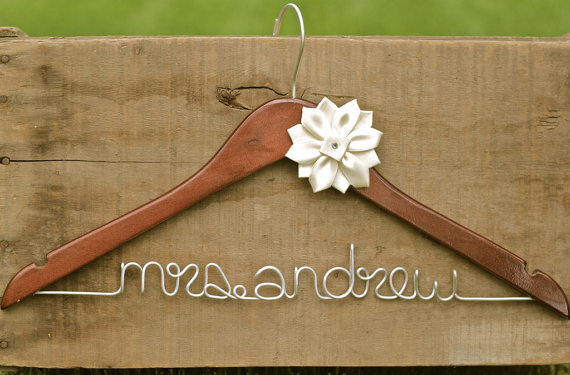 photo by vintage origami
Ready to order yours? Visit My Amber Coloured World and tell 'em Emmaline Bride sent you! :)
♥
-E.