Spotted: The sweetest polka dot cosmetic bag with poppy red flower, just in time for Valentine's Day! By Allisa Jacobs.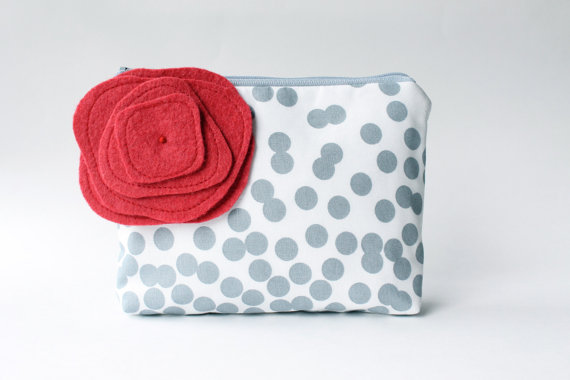 Polka Dot Cosmetic Bag
Love it? Head over to Allisa Jacobs to buy yours (+ view the entire collection)!
Allisa Jacobs is a Featured Artisan in The Marketplace.
♥
-E.