Spotted: incredibly adorable silhouette favor bags for your big day! If you're DIYing your own wedding favors, consider filling these bags with candy, mini scented soaps, or lavender sprigs as a drawer sachet. Beautifully made by Antiquity Bridal, Featured Artisan in The Marketplace.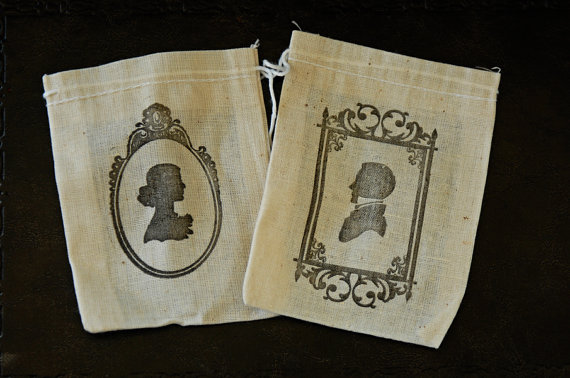 Silhouette Favor Bags
To order these (+ see more of Jackie's beautiful handmade work), check out Antiquity Bridal.
♥
-E.