Spotted: a unique wedding state guest book personalized just for you! This is way more fun than a traditional guest book! Have guests sign directly onto a wood slice that can be displayed in your home after the big day. By J&K Art Shop.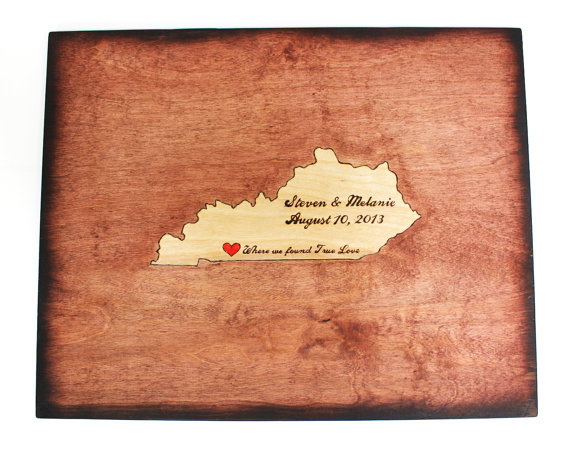 Wedding State Guest Book
To buy yours (+ see custom details available), visit J&K Art Shop.