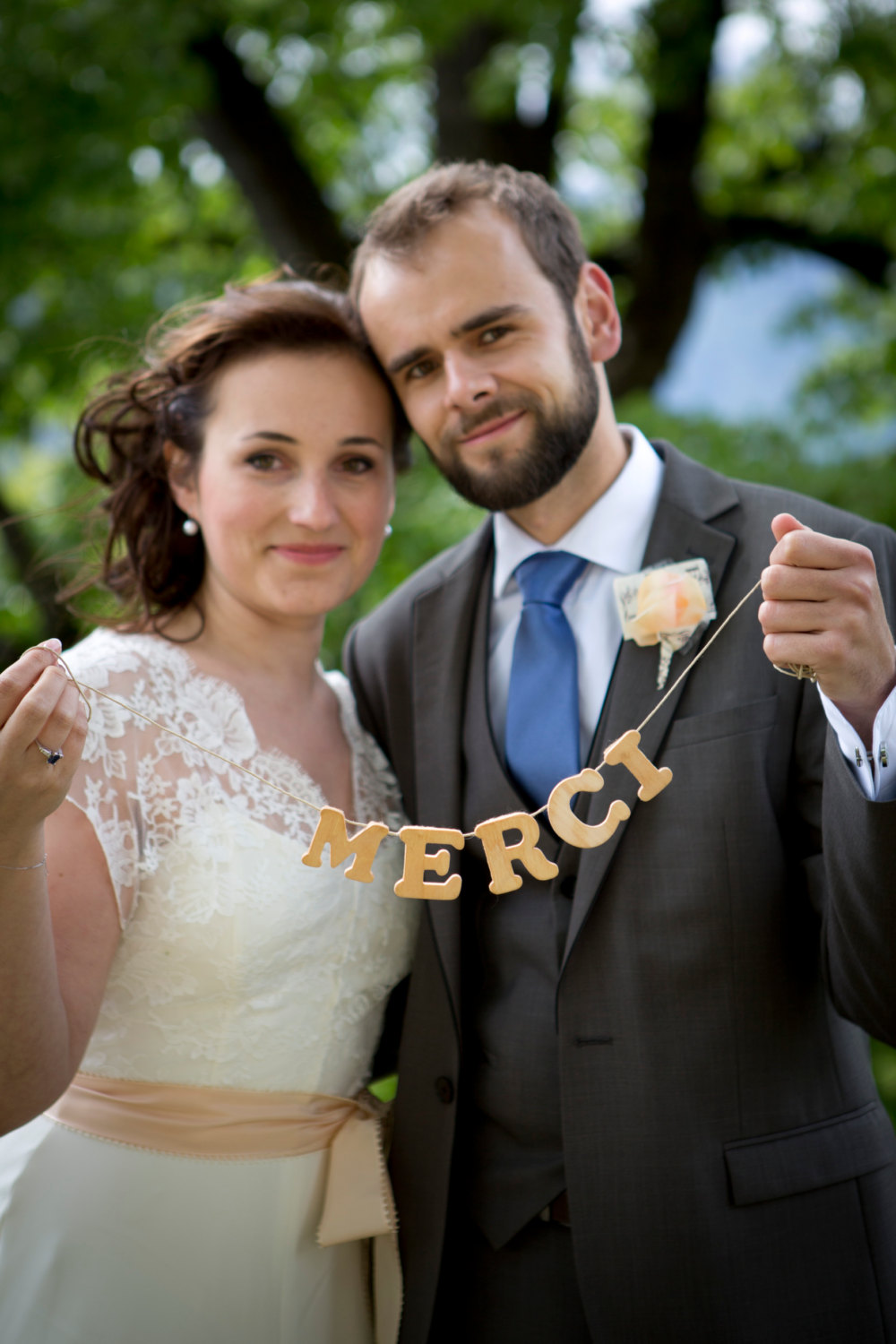 by duryea place designs, photo: garance & vanessa
Spotted: this adorable wood Merci banner (which means "thank you" in French) is a cute prop for your wedding ! We spotted it at Duryea Place Designs. Use it on your wedding card box (tied to a suitcase, trunk, basket, etc.) The letters are stained a light honey color, glued to twine, and secured with felt. Also available: LOVE, XOXO, WISH, or KISS.
by duryea place designs
Find out more here.