Memorable bridesmaid gifts are not found in chain stores or mass supply warehouses… they're handmade with two hands, love, and attention to detail. Today, we're talking about bridesmaid gifts with one special gift idea in mind: the chalkboard locket. If you're looking for a unique bridesmaid gift, you'll love this idea! The chalkboard locket – an original, exclusive, patent-pending design by Zelma Rose – measures 1 and 1/2 inches across, features a convertible antique brass chain (it can be worn two ways: at 20″ or 40″ in a snap), and is embellished with gorgeous fabric. Once opened, the locket reveals a chalkboard onto which a message can be written; on the reverse side, a strong magnet can hold a small photo for your bridesmaid. This is one gift she'll love to wear on the wedding day and beyond… and she'll cherish it forever. Read on to find out more about this unique gift idea…
Chalkboard Locket
The chalkboard locket includes a sharpened piece of chalk (to write your message) and arrives with gift wrapping included. Prefer a silver chain? It's also available – just ask!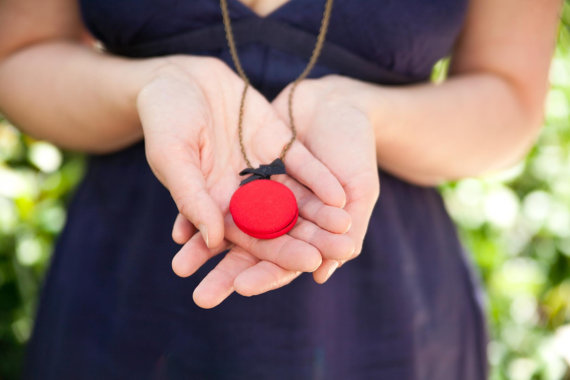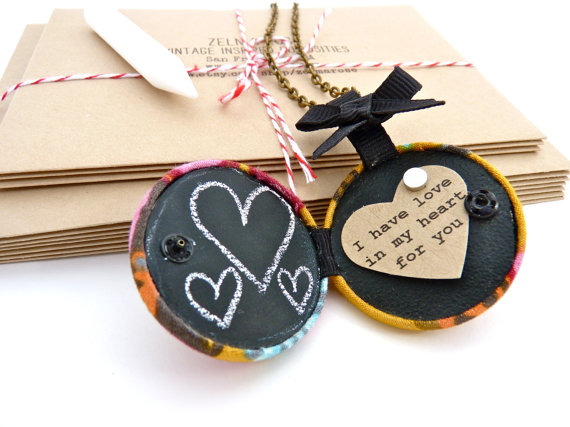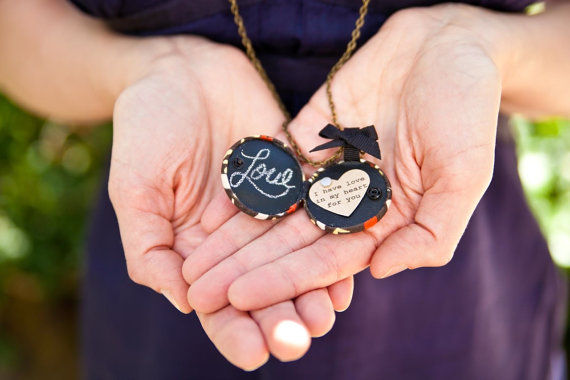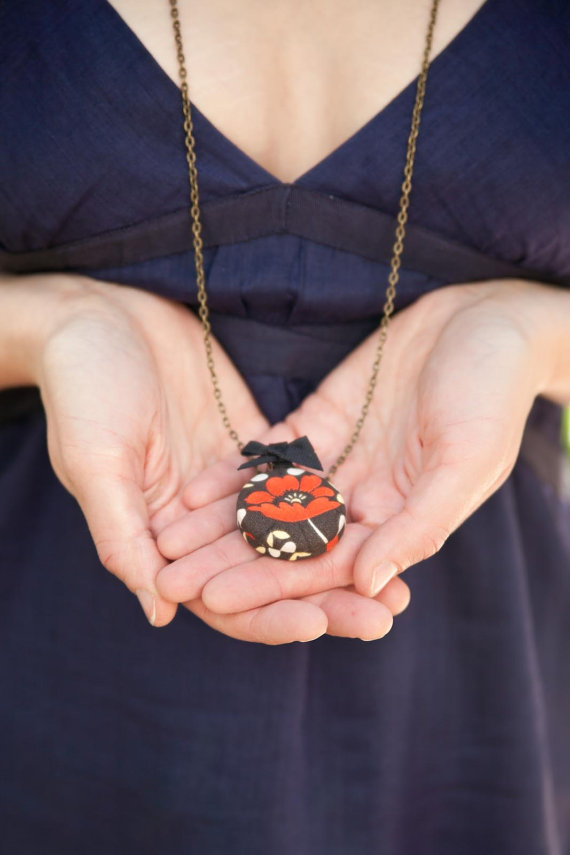 I love this idea. I could imagine wearing this type of necklace everyday… and the message and photos can be changed at anytime. What a fun twist to the traditional, old-fashioned locket!
To see additional chalkboard locket styles and gift ideas, visit Zelma Rose, Featured Artisan in The Marketplace.
Happy Planning!
♥
-E.