I love calla lilies, the epitome of sunny spring + summer weddings! If you're tying in this pretty flower throughout your wedding, consider gifting bridesmaids (+ yourself) with a pair of calla lily earrings. These earrings, handmade by Rustic Gem, are both elegant and feminine. We love the addition of the blue accent for the bride's something blue, which the bridesmaids can opt for a black accent or blue to match the bride. Earrings measure 2.5 inches long from the bottom of the backing to the bottom of the calla lily piece. Each earring is on a silver (or gold) plated leverback earwire; sterling silver upgrade available upon request for additional cost.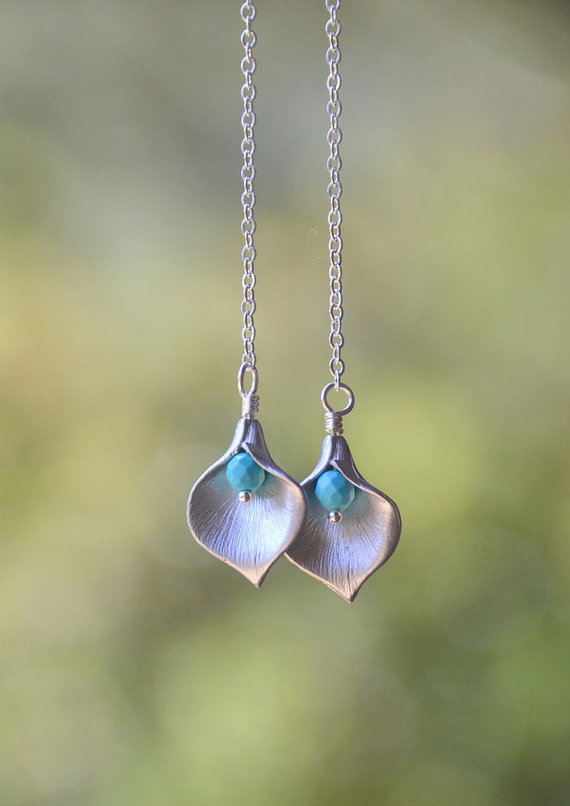 Calla Lily Earrings
It's easy to see why we love 'em… they're gorgeous! Plus, they can be dressed up or down, depending on the occasion.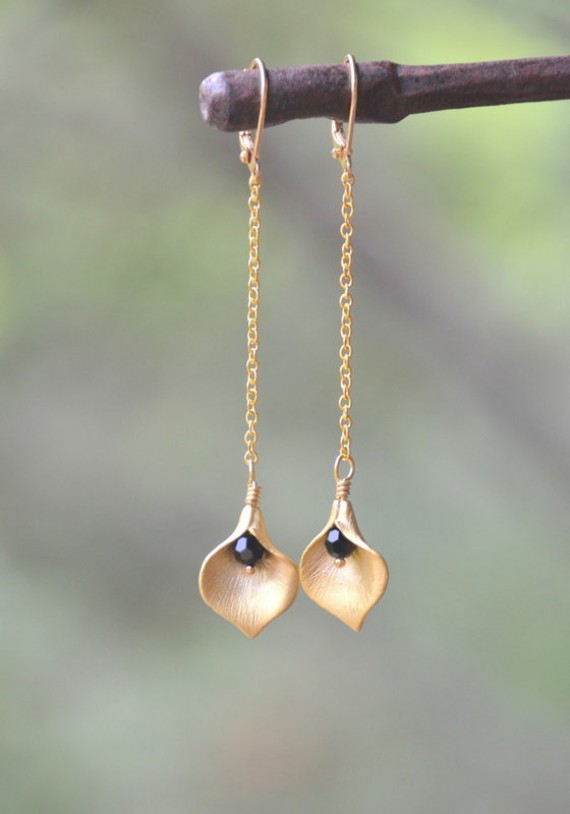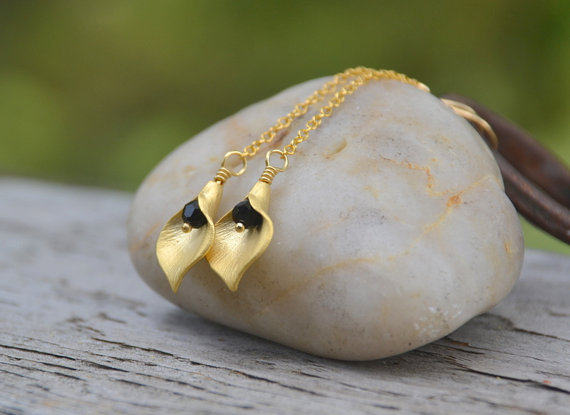 This pair of calla lily earrings contains a white pearl, perfect for the bride-to-be. Other color pearls available upon request – just ask!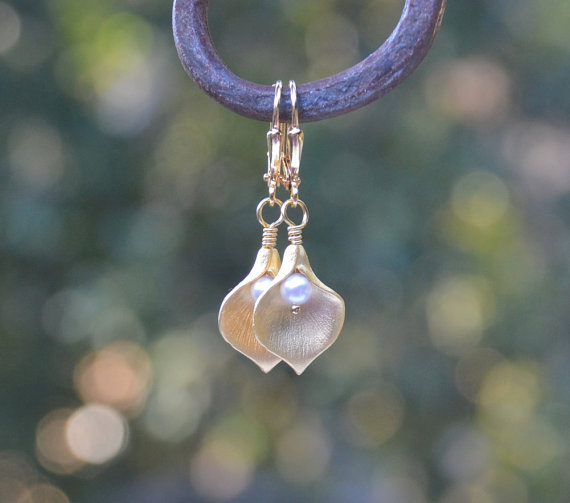 To see even more jewelry – including calla lily earrings and other non-calla lily jewelry – be sure to visit the lovely folks at Rustic Gem, Featured Artisans in The Marketplace. They're total sweethearts, too, so you'll love working with them!
Happy Planning!
♥
-E.
P.S. If you love jewelry, be sure to enter this week's giveaway where we'll be giving away a pair of gorgeous earrings to one lucky winner. Click here for the full details.
P.S.S. If you're new here, be sure to subscribe to our FREE updates so you never miss a beat. We post regularly – all week long! – and we have TONS of handmade inspiration to share. Also, join us on Twitter and Facebook to join in on the conversation! We'd love to hear from you!