Spotted: an insanely gorgeous crystal bridal hair comb handmade by Tigerlilly Jewelry. This hair comb will add a vintage touch to your hairstyle and will be enjoyed for years to come. Comb measures 3″ in length; 2″ wide. The stones are Swarovski crystal elements.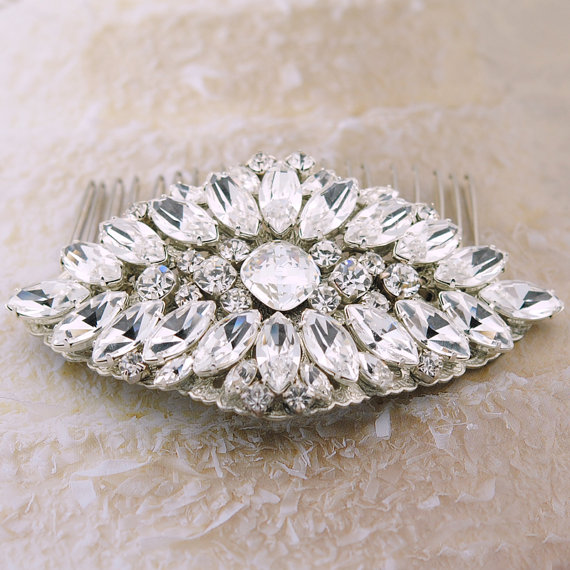 Crystal Bridal Hair Comb
To buy yours or view more from this talented artisan, visit Tigerlilly Jewelry.