If you're looking for something other than petals for your flower girl, you've come to the right place! Check out this chic flower girl alternative: the flower ball. This particular flower ball for the flower girl is by Autumn and Grace Bridal and features hydrangeas, rosettes, lace, and a delicate lace handle. Love!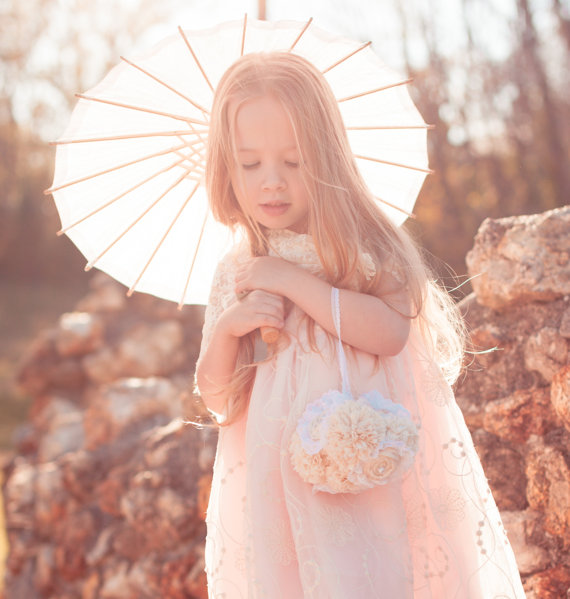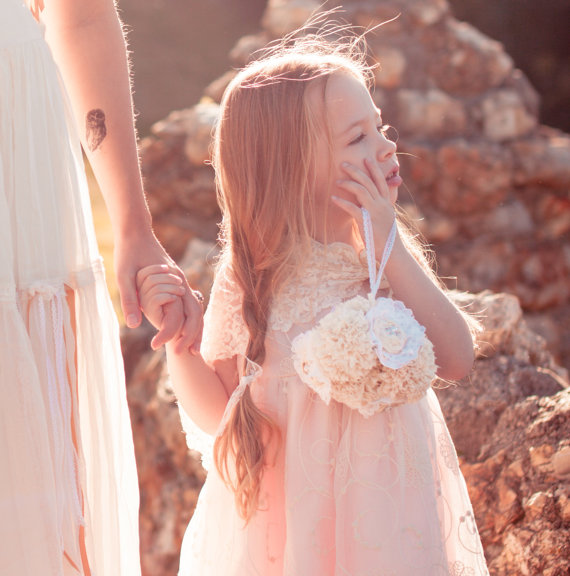 Flower Girl Flower Ball
Ready to order yours? Visit Autumn and Grace Bridal, Featured Artisan in The Marketplace.
photos: aaron wilcox