We are pleased to announce the addition of our newest Featured Artisan, the lovely Emily of Locusart Jewellery. This shop has incredible nature-inspired finds – handmade wedding rings, rings for everyday, and more – including one truly amazing gift for the groom. Introducing pebble tie tacks, an original, unique gift idea for the groom and groomsmen that can be re-used and enjoyed for years! Instead of a gift he'll never use again, consider this nature-inspired design unlike anything bought in store. Part of the new 2012 "Cove Collection", these ocean-inspired stones are cast from a real local stone with a textural surface to resemble one by Mother Nature created herself. There are four pebble tie tack styles to choose from in a variety of sizes. Read on to see why we love 'em so…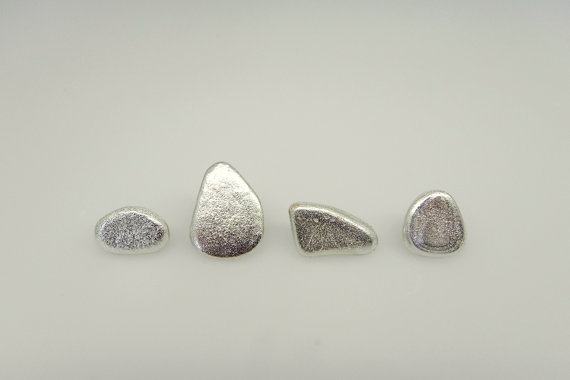 Pebble Tie Tacks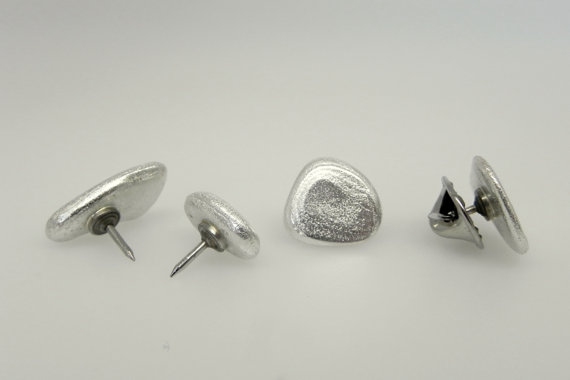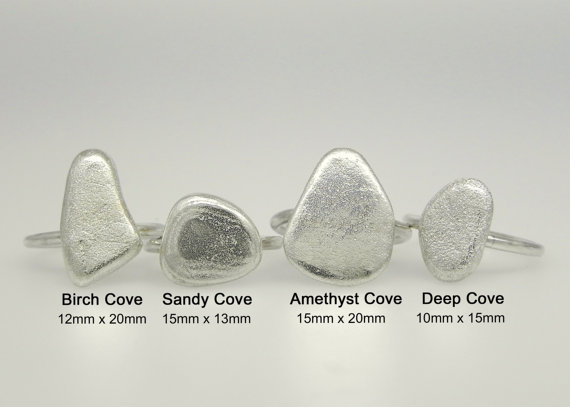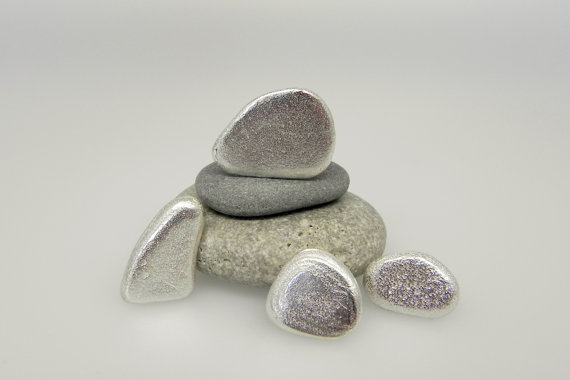 Gift for the Girls
Want a matching gift for bridesmaids? Check out these pebble rings… they're incredible!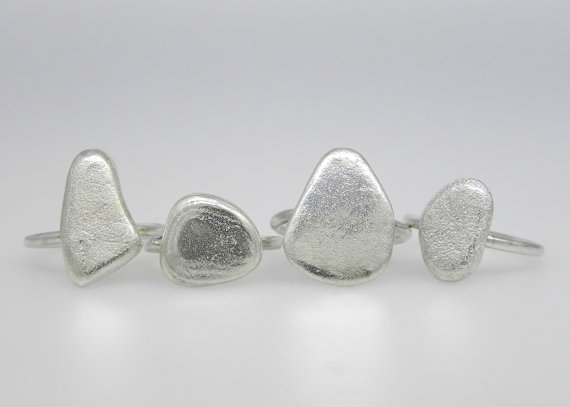 Ready to buy? You can order the pebble tie tacks or pebble rings individually or in sets for your bridal party by visiting Locusart Jewellery. Tell 'em Emmaline Bride sent you!
♥
-E.
Locusart Jewellery is a Featured Artisan in The Marketplace.