Say goodbye to traditional bridesmaid tote bags: handmade is the way to go! These bridesmaid tote bags are personalized in a pretty cursive font by the lovely Paperflora. Now, bridesmaids will carry their tote bag even after the wedding day!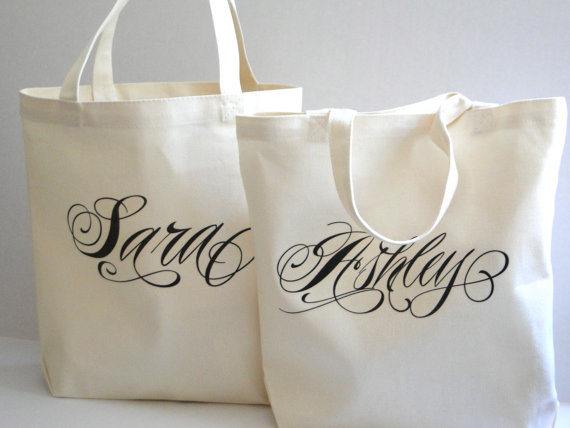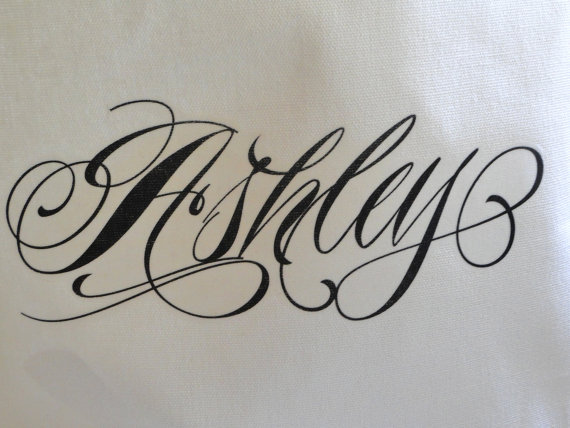 Bridesmaid Tote Bags
Snag yours at Paperflora and tell 'em Emmaline Bride sent you!
♥
-E.