If you're a bride-to-be or looking for a gift for a couple, you'll love this personalized wedding art by Geezees. Have your favorite wedding photo enlarged onto a canvas to create a personalized, custom art piece you'll see every day in your home.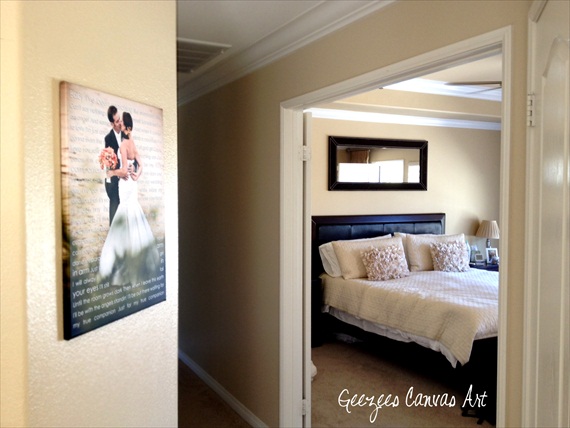 by geezees
Personalized Wedding Art Canvas
To view this, place an order, or see the entire collection (there are tons of personalized wedding art choices from which to choose!) visit Geezees.
Happy Planning!
♥
-E.