When vintage glamour and pops of color collide, the result is a beautiful collection of wedding cuff bracelets by Cloe Noel. Today we're featuring three favorite wedding cuff bracelets by this fantastic artisan PLUS a special Emmaline Bride readers only discount! Read on for details…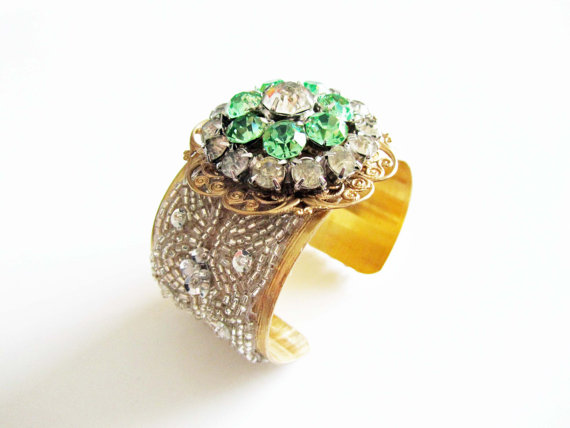 Wedding Cuff Bracelets
1. Green with Rhinestones
If you love a sparkly shot of green, this is the cuff for you. Features light green rhinestones, crystals, and a sequin trim.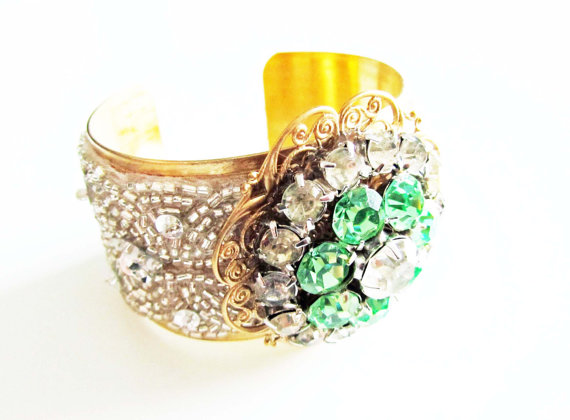 2. Black + Gold
Black and gold is a chic + sophisticated color palette. Add a hot pink focal point – featured below – and you have one hot little accessory piece.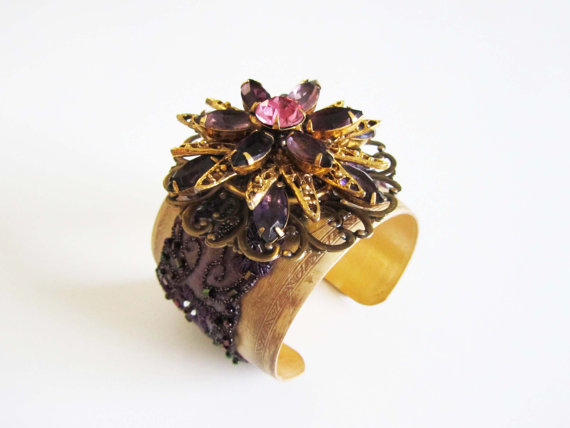 3. Hottest Pink
This cuff is my top pick for bridesmaids. Talk about a statement piece (+ a powerful pop of color!)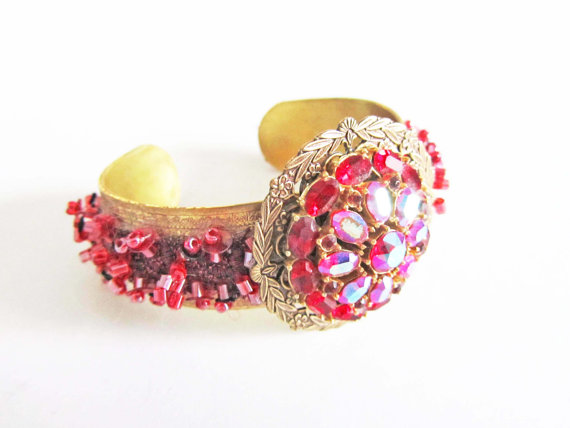 Discount Offer
Order custom bridesmaid cuffs from Cloe Noel and receive 20% off! Visit Cloe Noel to place your custom order and mention this post for the discount. Ends September 30th, 2012.
♥
-E.
Cloe Noel is a Featured Artisan in The Marketplace.