We've admired the work of Rustic Gem for awhile now, but with a shiny new website and a new collection of jewelry there's even more to love! Today in The Daily Find we're featuring a unique coral and turquoise necklace, one of our favorite hand-picked items. Read on to see this necklace, along with a few other items we love. Enjoy!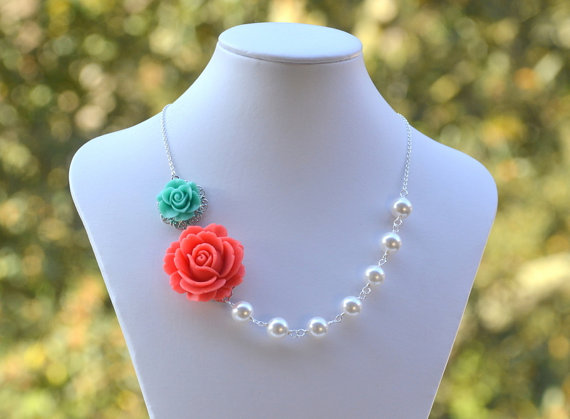 Coral and Turquoise Necklace
This coral and turquoise necklace features coral, teal, and white with two rose cabochons and an asymmetrical layout. Perfect for the bride-to-be – or her bridesmaids!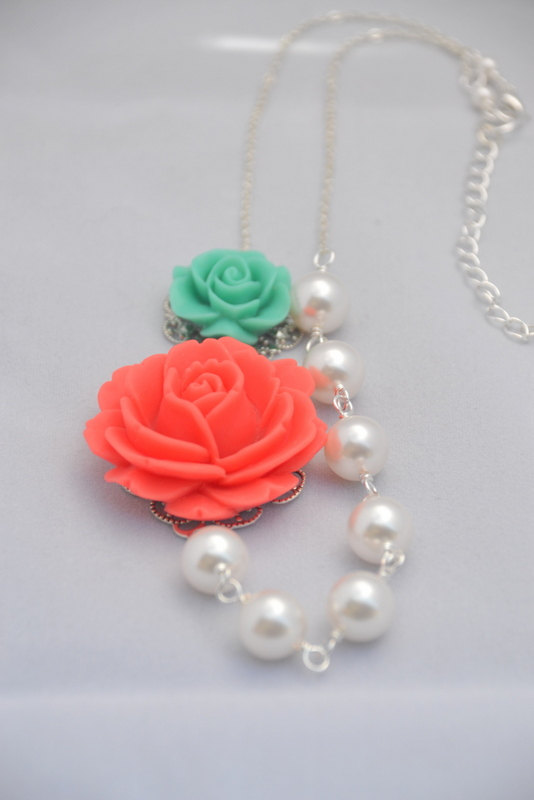 We also love this rose and mint asymmetrical necklace style…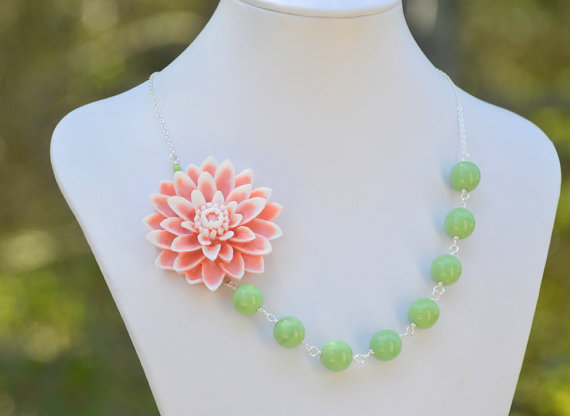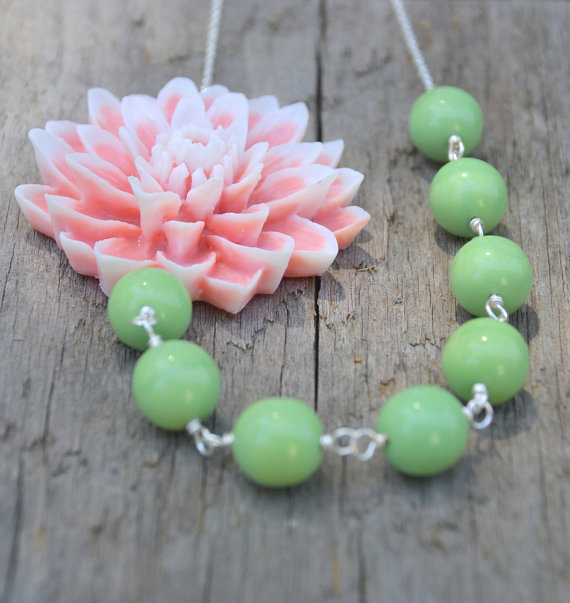 … pink on pink…
… and this sunny shade of yellow!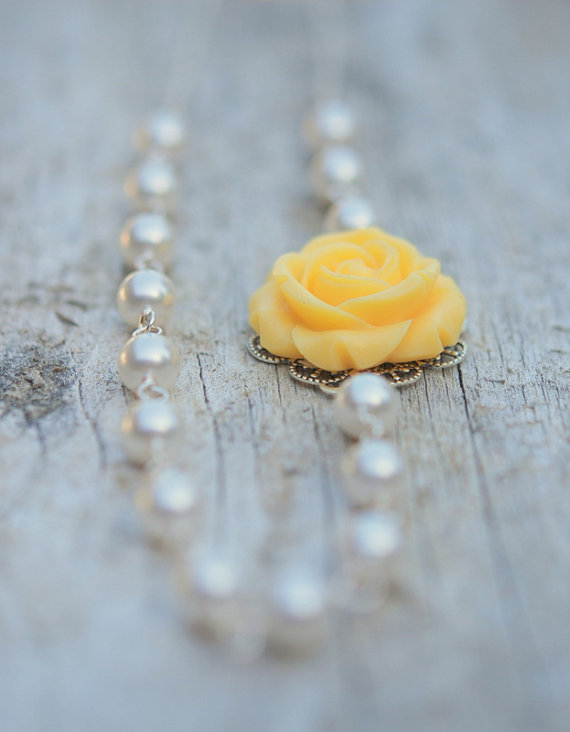 If you love these necklaces, you must see the entire collection at Rustic Gem! You won't be disappointed!
♥
-E.
Rustic Gem Jewelry is a Featured Artisan in The Marketplace.