Hello, lovelies! If I had to pick one vintage find that reclaimed itself to still be popular today, I'd say it's the Polaroid. We now have digital cameras built into our cell phones and yet people still crave the instant in-your-hands product known as Polaroid film. Today, we're highlighting a sweet wedding invitation that dares to be both modern and vintage: the polaroid wedding invitation. By Wide Eyes Design.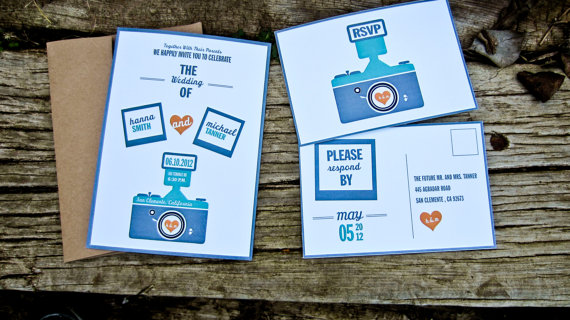 Polaroid Wedding Invitation
This unique polaroid wedding invitation is fitting for any type of wedding. You can have your invitation printed onto cream or white card stock; envelope is kraft paper (which we love). If you'd prefer to print your wedding invitation yourself, you may opt for the digital file and print locally; however, they're happy to take care of full printing services for you. We also love this particular invitation because it can be customized according to your own specific vision. Have a specific color in mind? Just ask!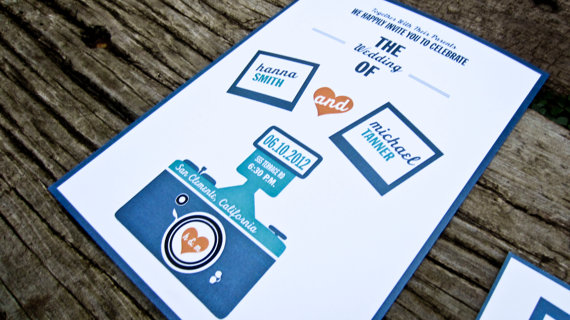 To see more details on this particular invitation – and many others – visit Wide Eyes Design, Featured Artisan in The Marketplace.
Happy Planning!
♥
-E.
P.S. Did you enter this week's giveaway yet?
P.S.S. You're following us on Twitter, yes? If not, be sure to follow us + say hello! We'd love to hear from you.