If you love modern designs, a killer color palette, and stellar typography, you'll love today's 'Daily Find' feature! We're pleased to showcase these geometric wedding invitations, perfect for the modern couple. Read on for more…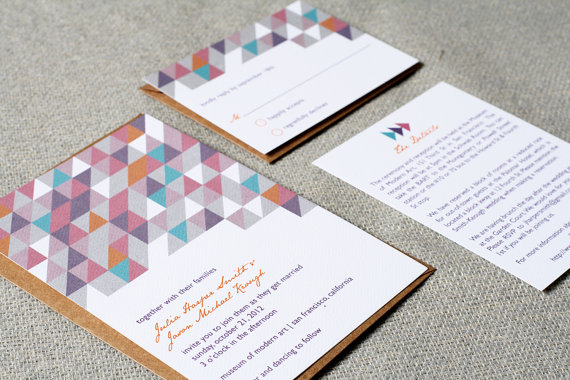 Geometric Wedding Invitations by Crafty Pie Press
This modern wedding suite combines colors like eggplant, fuchsia, pink, tangerine, ocean, and pewter to create a brilliant palette for your wedding. If you'd prefer another combination – just ask! (There are plenty of colors options available.) All invitations are printed onto thick, eco-friendly cardstock.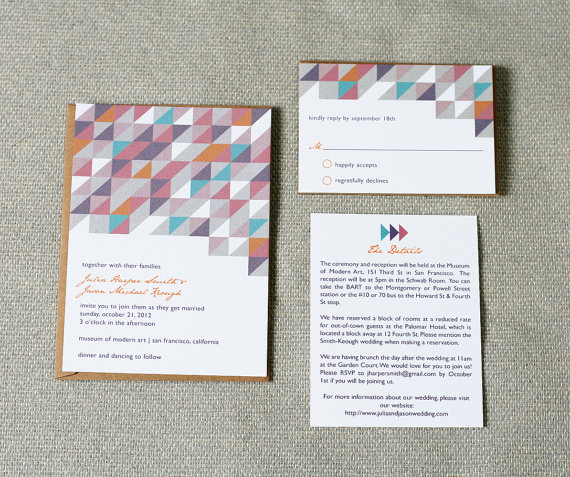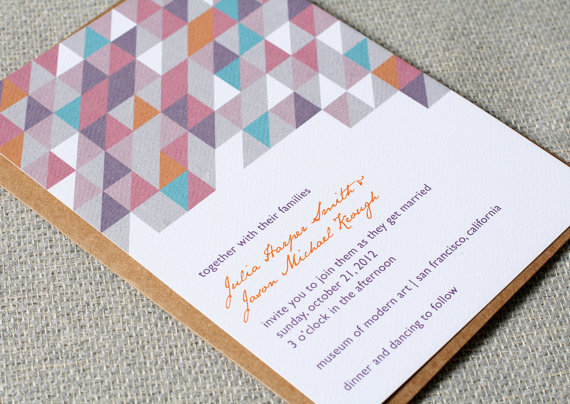 If you love this invitation, you can place an order or browse more designs at Crafty Pie Press. You won't be disappointed!
Happy Planning!
♥
-E.
P.S. Be sure to subscribe to the Blog and The Daily Find so you never miss a post!
P.S.S. In addition to blogging our little handmade hearts out, we also offer a weekly giveaway! This week, you can win a set of rustic burlap letters! Enter now for your chance to win!