Hello, loves! Is your groom (or ring bearer) a bow tie wearing guy? The bow tie is a classic staple, a fun twist to the traditional necktie, and can add a pop of color to your groom's attire. We love the collection of bow ties available at Southern Beaus, especially this polka dot bow tie. It is fully adjustable and can be worn on any occasion. Read on to see more…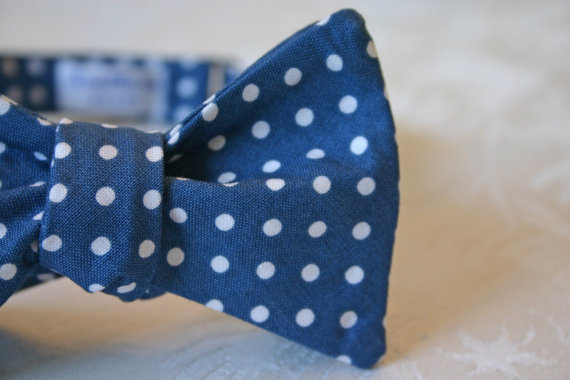 Navy Polka Dot Bow Tie
This preppy polka dot bow tie is made with cotton and features navy with white dots; bow tie also available with custom monogramming and has an adjustable slider.
If you like a smaller polka dot, this navy pin dot bow tie is also available…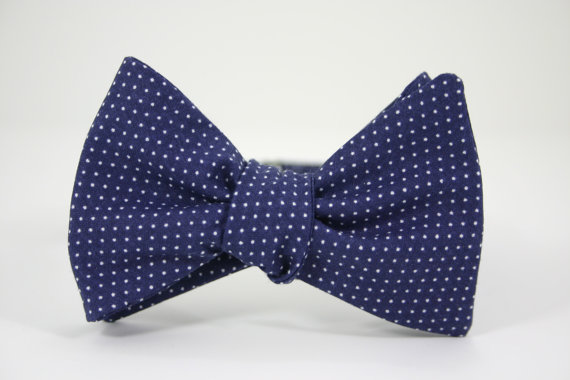 Love this item? Visit Southern Beaus to order yours today! Tell 'em Emmaline Bride sent you.
Southern Beaus is a Featured Artisan in The Marketplace.
Happy Planning!
♥
-E.
P.S. Want 'The Daily Find' delivered to your inbox for free? Sign up for FREE updates!