Do you love peacock themed wedding finds? Today's 'Daily Find' handmade item is for you! We are crazy over these peacock champagne flutes spotted at Brad Goodell: The Wedding Gallery. These crystal toasting flutes feature a peacock deeply etched and personalized with your names and wedding date. This is one wedding gift you'll love to keep as an heirloom after the wedding day!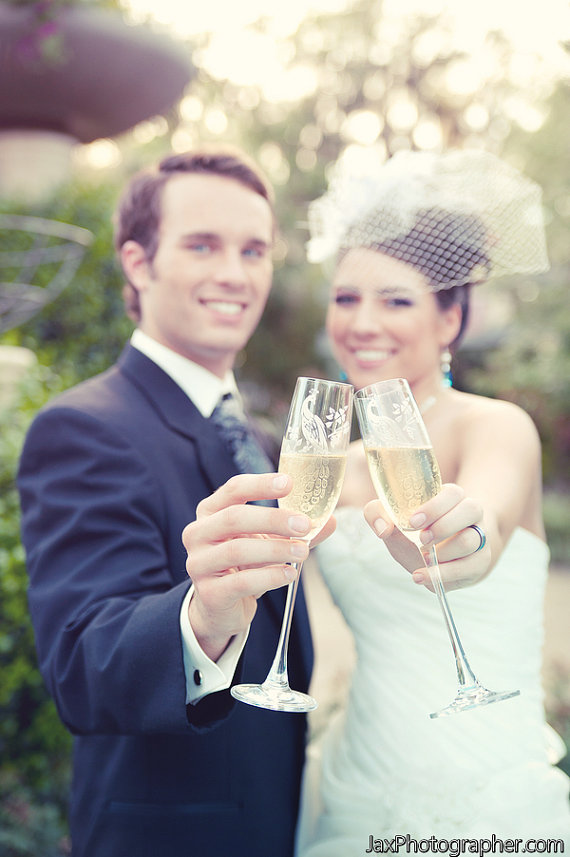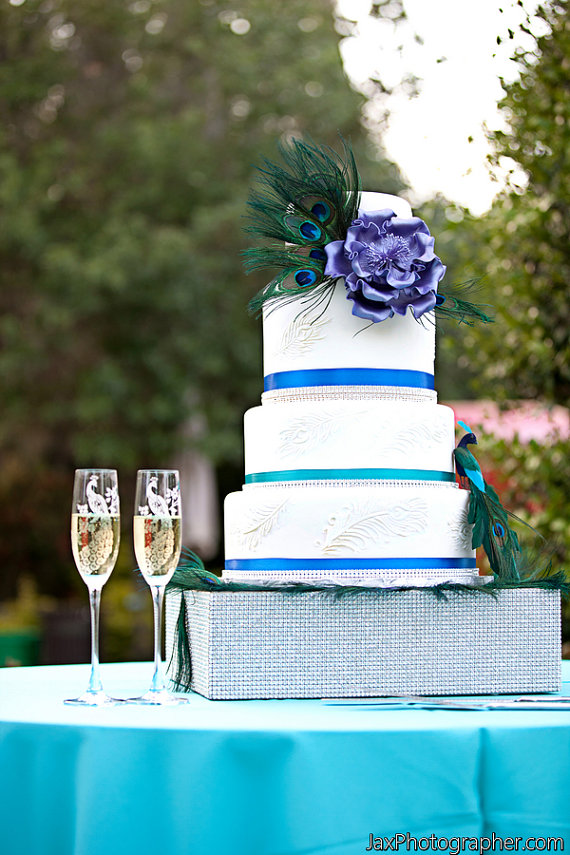 photos by jaxphotographer
Peacock Champagne Flutes
Champagne flutes measure 9 inches tall and hold 5.75 ounces. Ready to buy your set? Head over to Brad Goodell: and tell 'em Emmaline Bride sent you!
And… if you're looking for some amazing peacock wedding theme inspiration, check out this Real Wedding we featured with a peacock wedding theme, captured by Startin Photo. We love it!
Happy Planning!
♥
-E.
P.S. Did you enter this week's giveaway? It's going on now – don't miss it!
Brad Goodell is a Featured Artisan in The Marketplace.