Oh, my. We spotted this pearls & twigs bridal fascinator at SIBO Designs today and we're in love with it. This bridal fascinator is delicately crafted with branches of pearls, faux pearl flowers, Swarovski crystals, and faux pearl leaves. The piece – named Pearls & Twigs – is mounted on a comb for easy placement in any wedding hairstyle. The width of the piece measures 5.9″ and is 100% handmade.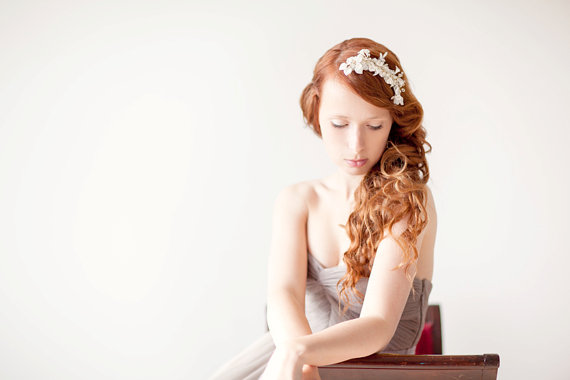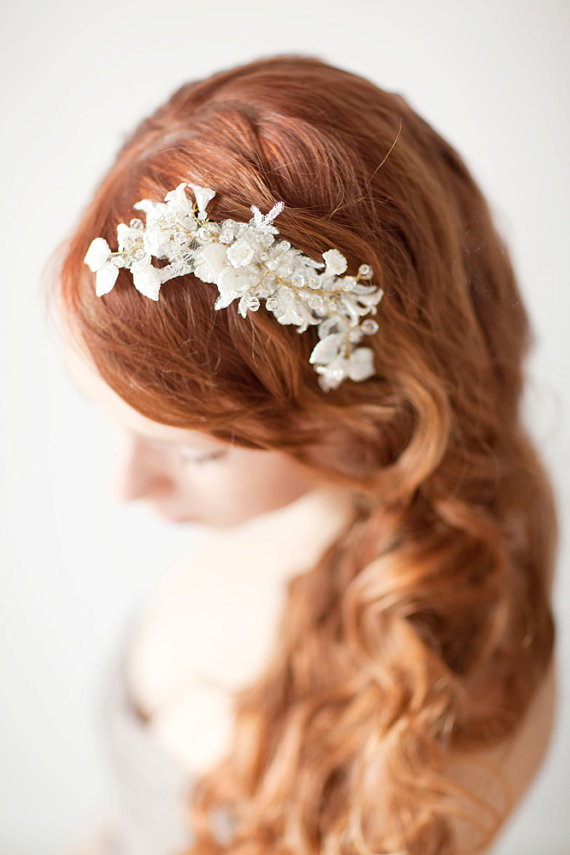 View this piece and many others at SIBO Designs, Featured Artisan in The Marketplace.
Photography by Mon et Mine Wedding Photography
♥
-E.