If you're looking for a new wedding trend worth obsessing over, we've found it: wedding buttons! These cute little pin backs will get guests in the celebrating mood and provide plenty of fanciful flair for your big day. Pin 'em to matching invitations by the lovely 26 Sorts for a complete invitation package that will wow your guests. These aren't your average wedding buttons: these carefully crafted buttons are whimsical, stylish, and tie into your wedding theme for complete cohesion. Read on for more…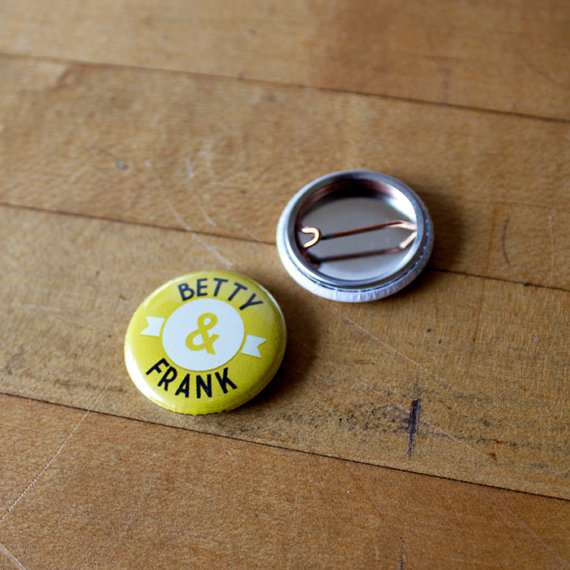 Wedding Buttons to Wow Your Guests
Wedding buttons measure 1″ in size. Pin the buttons with striped baker's twine and wrap around invites, sprinkle on wedding reception tables or bridal shower tables as a fun favor for guests… or, add to a favor gift bag. This would be a fun idea to wear in lieu of boutonnieres for groomsmen, too! Colors and text totally customizable – just ask!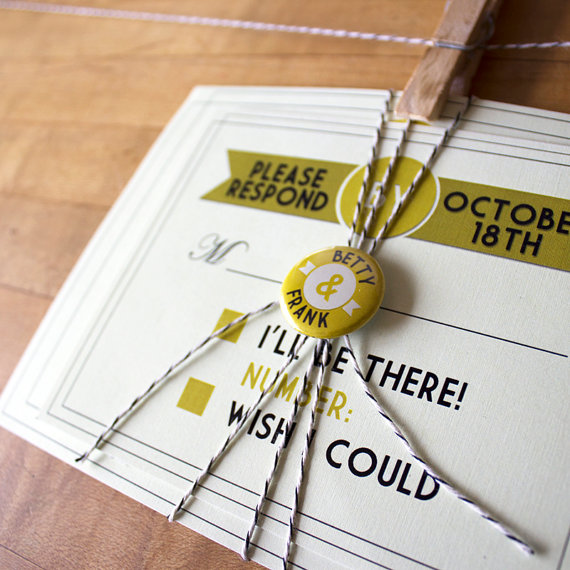 by 26 sorts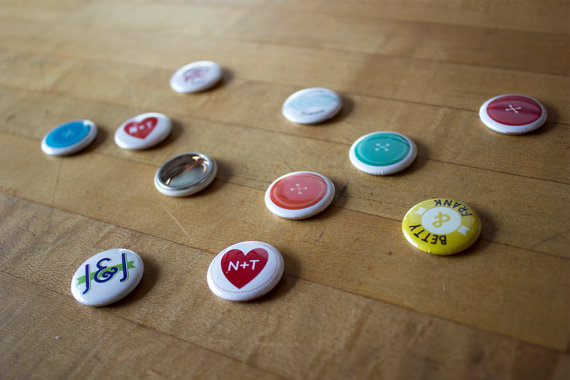 by 26 sorts
The fun doesn't stop there: visit 26 Sorts to see their entire collection of handmade wedding buttons and wedding invitations. You won't be disappointed!
26 Sorts of a Featured Artisan at Emmaline Bride in The Marketplace.
Happy Planning!
♥
-E.
P.S. There's still time to score FREE wedding wine glasses! Get the full scoop here – ends Sunday!