Spotted: A stunning amethyst statement bracelet featuring rectangular amethyst, blue beads, and gold. This gorgeous gift-worthy jewelry piece is perfect for the bride, her maid of honor, or mom. Measures 7 1/4 inches in length. Handmade by Lillyput Lane Design Company.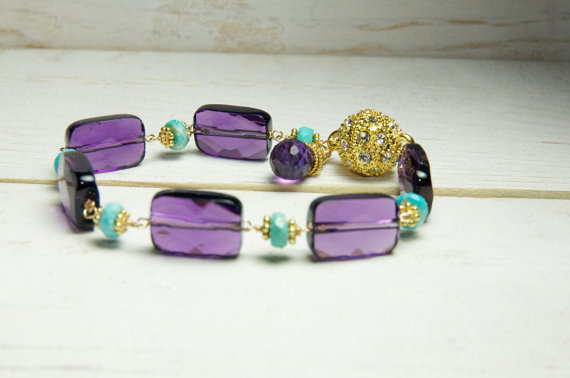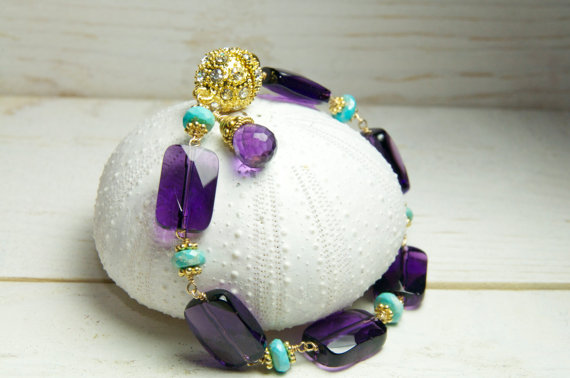 Amethyst Statement Bracelet
To view more jewelry like this – and other gorgeous pieces – visit Lillyput Lane Design Company, Featured Artisan in The Marketplace.
Happy Planning!
♥
-E.