Hello, brides! We love when artisans break the mold when it comes to traditional wedding ideas. Ceremony programs, for instance, can be skipped altogether or a little bit boring… or, you can choose to make it better. Personally, we prefer the latter and we've found one awesome way to do it! Today we're showing you how to make your ceremony program pop with custom bridal party illustrations by the lovely Paper Maids. No boring ceremony programs here! Paper Maids uses custom bridal party illustrations to bring your entire crew to life, right down to the bridesmaid dress, groomsmen suit, hair color, skin color, facial features, and more. If I were a bridesmaid and the couple ordered one of these bridal party illustrations, you bet I'd be saving the program after the wedding… maybe even framing it! Read on to find out more…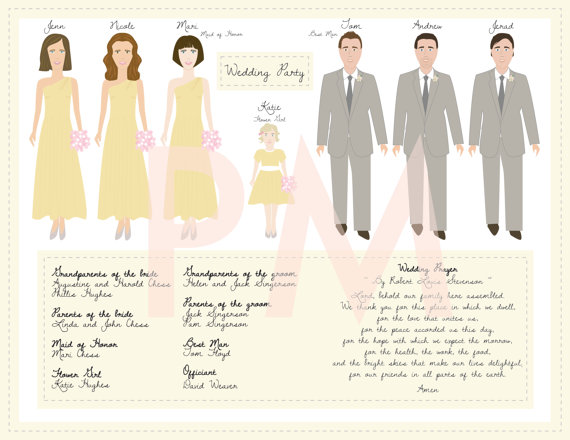 Bridal Party Illustrations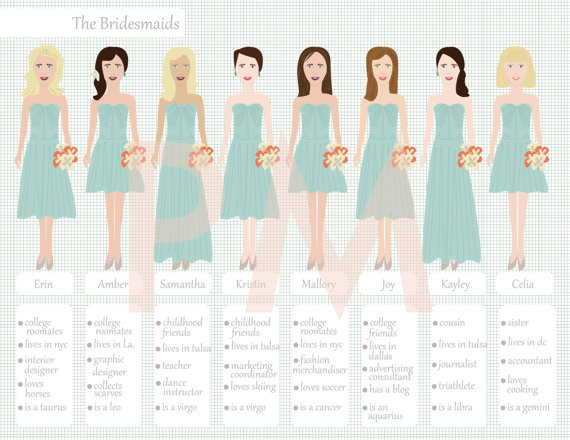 The ceremony program includes custom bridal party illustrations up to thirteen characters with attire, bouquet, hair, and coloring. The front and back is included in the design; all you have to do is take to your local printer!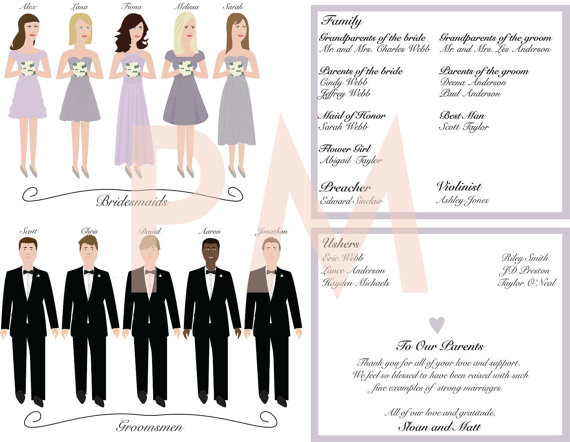 To see more bridal party illustration ideas and inspiration, check out Paper Maids, Featured Artisan in The Marketplace.
Happy Planning!
♥
-E.
P.S. Did you know we also feature daily inspiration in The Blog? Be sure to subscribe for FREE updates so you never miss a beat!
P.S.S. This week, we're giving away a gorgeous pair of wine glasses… enter for a chance to win!