Today in The Daily Find, we're featuring a collection of feather hair pins by the lovely Maddie Lu's. Feather hair pins make a beautiful gift idea for bridesmaids to wear on the wedding day – and afterward, too. For a pop of unexpected color, consider a bright and colorful array of hair pins, like these…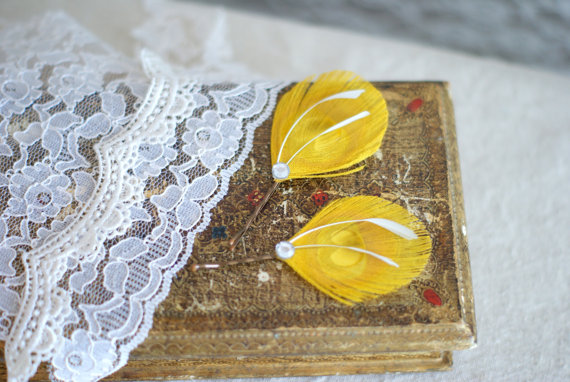 Aren't they pretty? The yellow pins are my favorite. I also admire the ones in red, orange, and peacock feathers…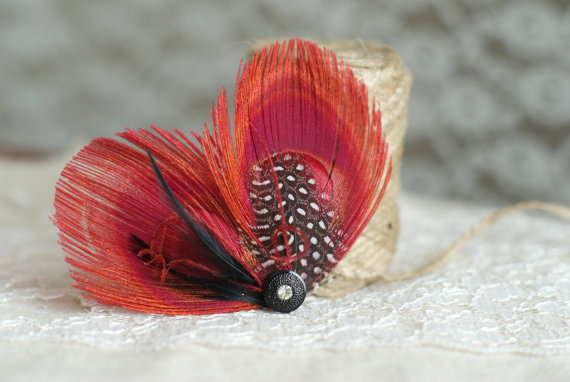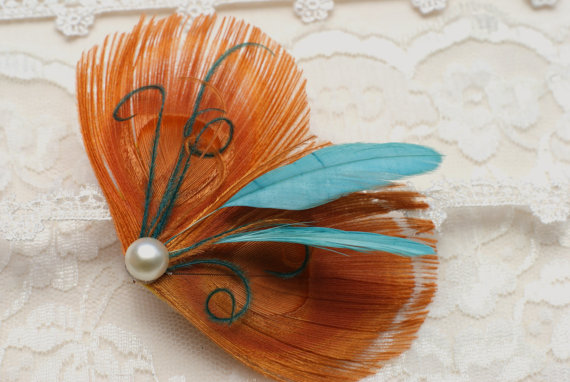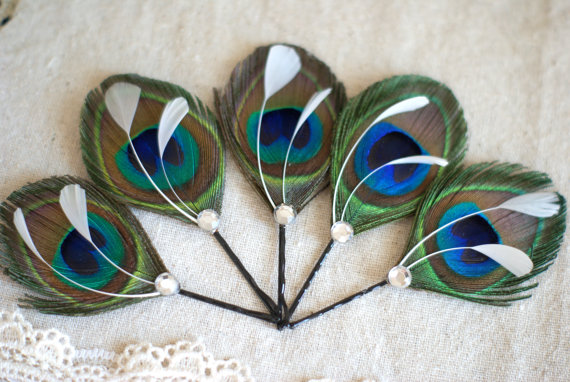 Gift each bridesmaid with her favorite shade with this feathery collection…
And… don't forget a little something blue for you, too!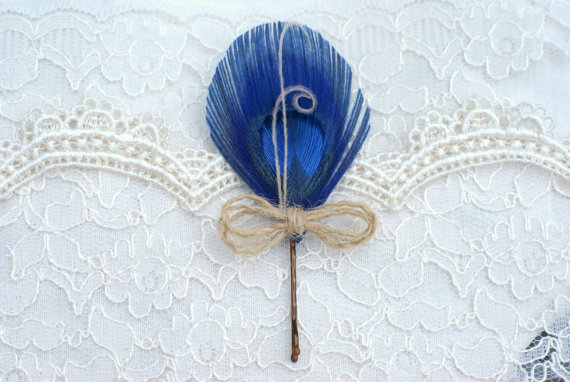 Where to Buy Feather Hair Pins
To see more pretty feather hair pins, check out the shop at Maddie Lu's – there's all kinds of gorgeousness going on over there!
Happy Planning!
♥
-E.
Maddie Lu's is a Featured Artisan in The Marketplace.
P.S. Did you enter this week's giveaway? HURRY – ends Sunday! Check out the full details here!