Everything you need to know about a bridal comb for veil is here! Follow along on our list for the latest.
While planning your wedding, it is easy to feel like *every* little decision lies on your shoulders. Suddenly, you're expected to plan a party for 100+ guests with entertainment, food, and dancing, give everyone a gift/favor, coordinate attire for a wedding party… and you still have to figure out your wedding dress, how you'll wear your hair, makeup, etc. It can feel like a lot of work.
That's why we offer Ask Emmaline, a unique wedding advice section on our site. We're here to help! You're not expected to know how to do everything; we'll guide you through it. We answer any question you have about weddings, any day of the week — and some of them appear in our blog. Today's question came into our inbox from Alexis, who wants to know where to buy a bridal comb for veil. Read on for more…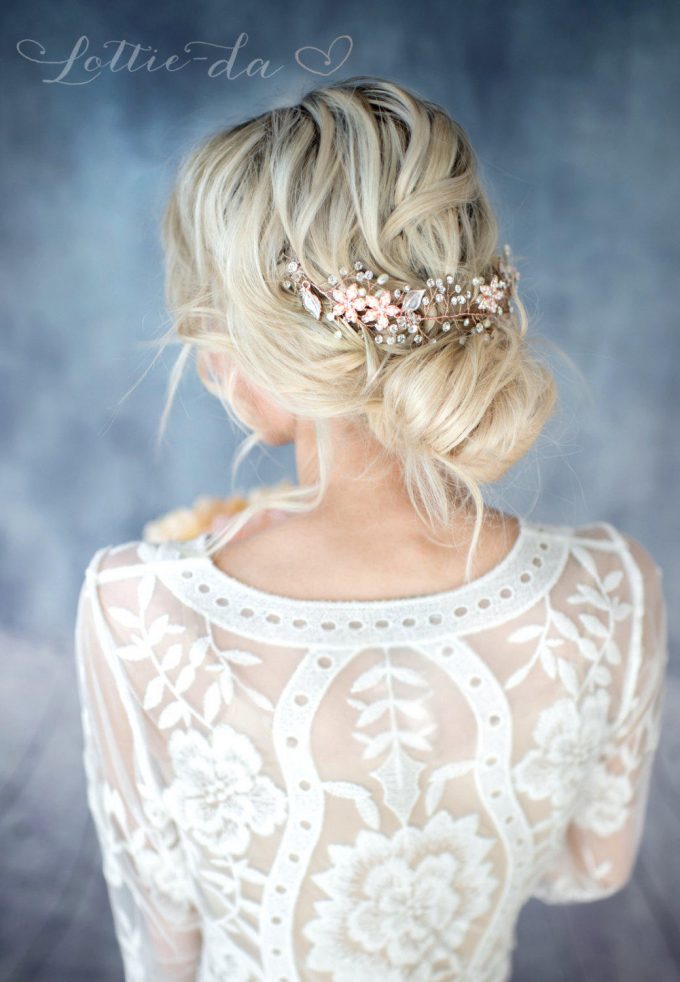 via here
She writes, "Hi Emmaline Bride, I need a bridal comb for my veil. I want to wear a wedding veil during the ceremony but take it off for the reception. Where can I find a bridal comb that looks good with a veil and pretty enough to wear without? Thanks so much."
Bridal Comb for Veil
Hi Alexis! Thanks for writing — and great question! Many brides choose to wear a veil for the ceremony alone, removing it for the reception and wearing a bridal comb in its place. A bridal comb is easy to wear with any hairstyle — up or down — and looks beautiful on its own. Some brides even wear a bridal comb instead of a veil, which is completely up to you.
When you're choosing a bridal comb for your veil, we recommend choosing a metal that coordinates with your jewelry and accessories. Also, select one that resonates your personal style, whether it be a vintage bridal comb or a bohemian inspired one. You can find lots of bridal combs and hair vines (another choice for a veil alternative) at Lottie-Da Designs. We've rounded up a few hand-picked bridal hair combs to share with you today, all of which will look lovely with your veil and without. Take a look!
Antique Gold Hair Vine Comb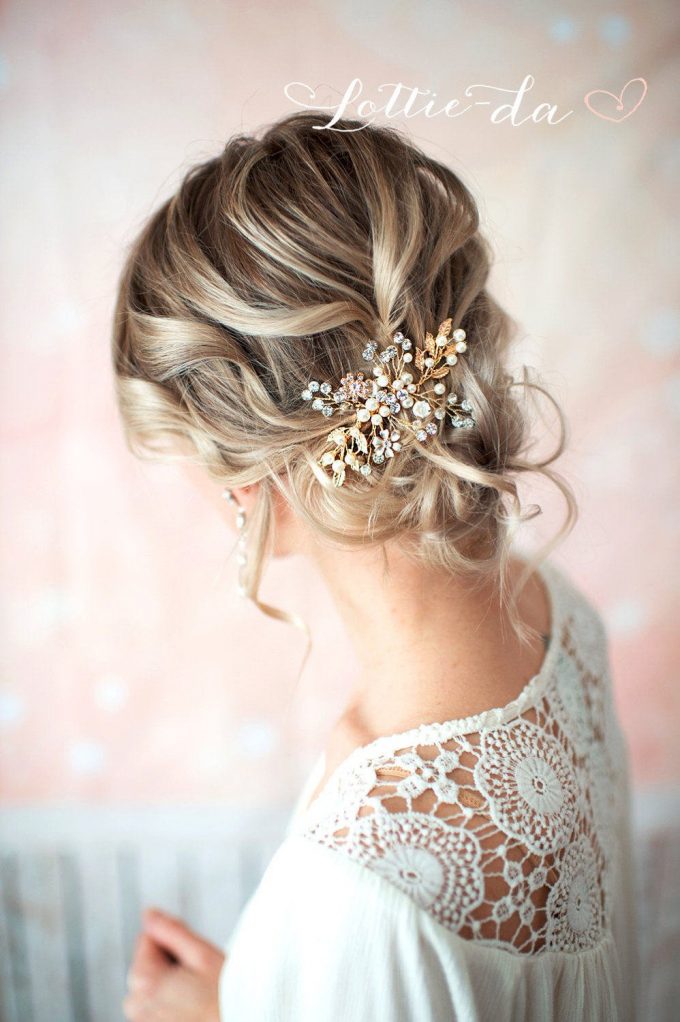 via here
Silver Bridal Comb for Veil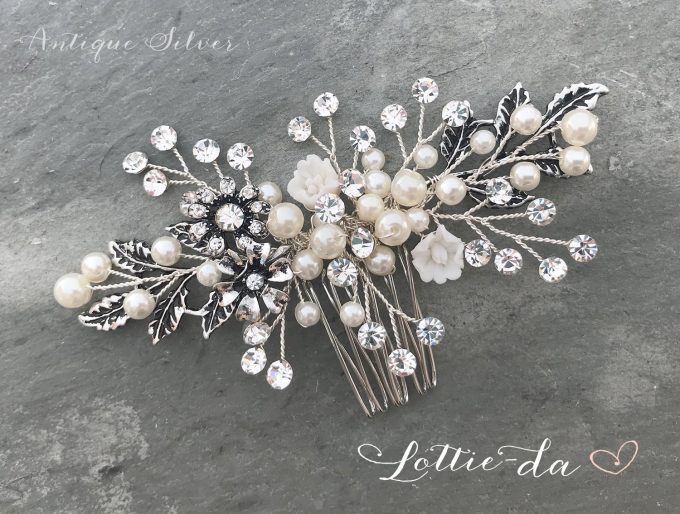 via here
Boho Inspired Gold Bridal Hair Comb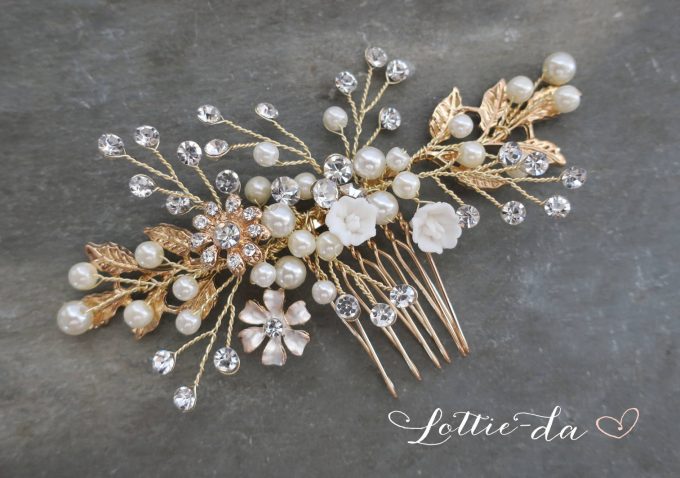 via here
Silver Bridal Comb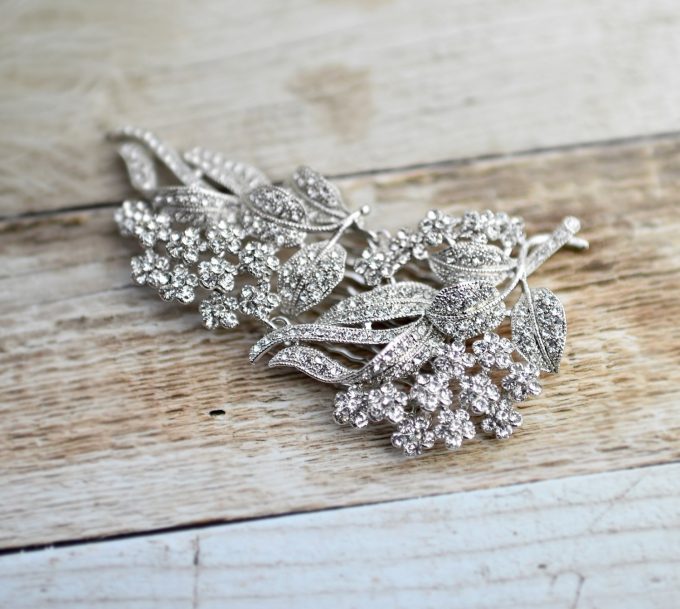 via here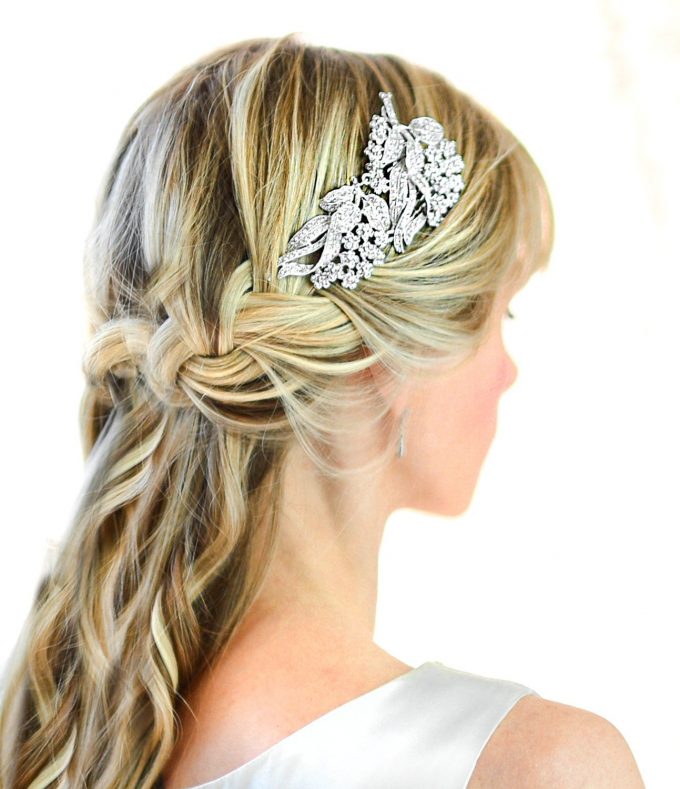 via here
Grecian Hair Comb
This is my latest favorite: a Grecian style hair comb. It's beautiful!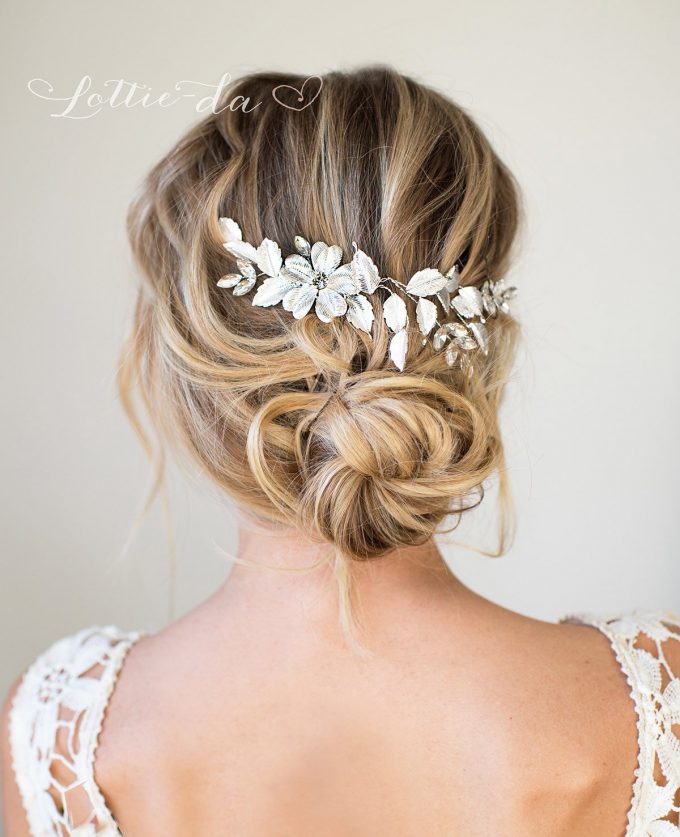 via here
Rose Flower Crystal Hair Comb
I love this hair comb which features four crystal strands dangling down.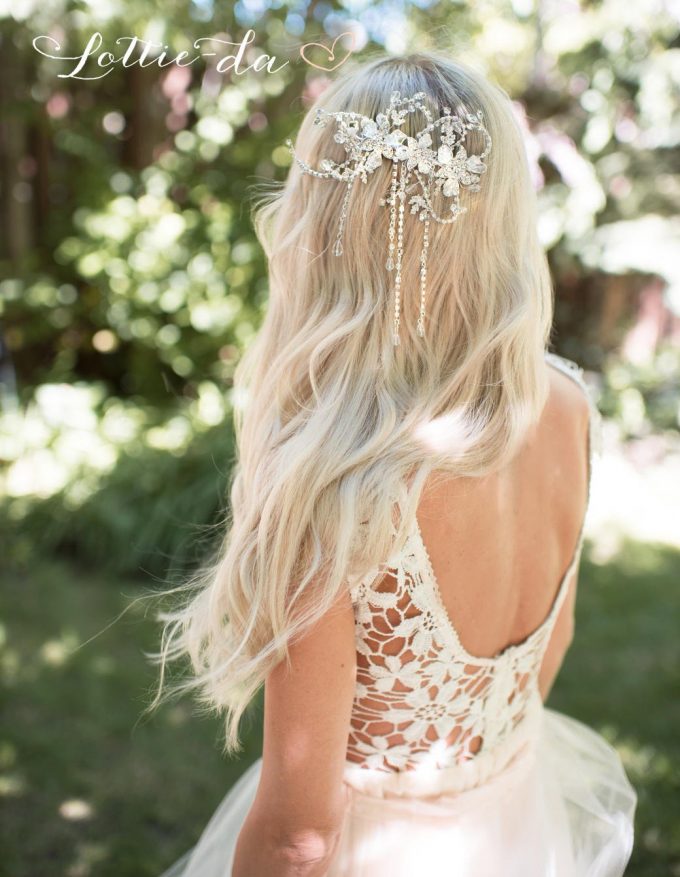 via here
Wide Bridal Hair Comb for Veil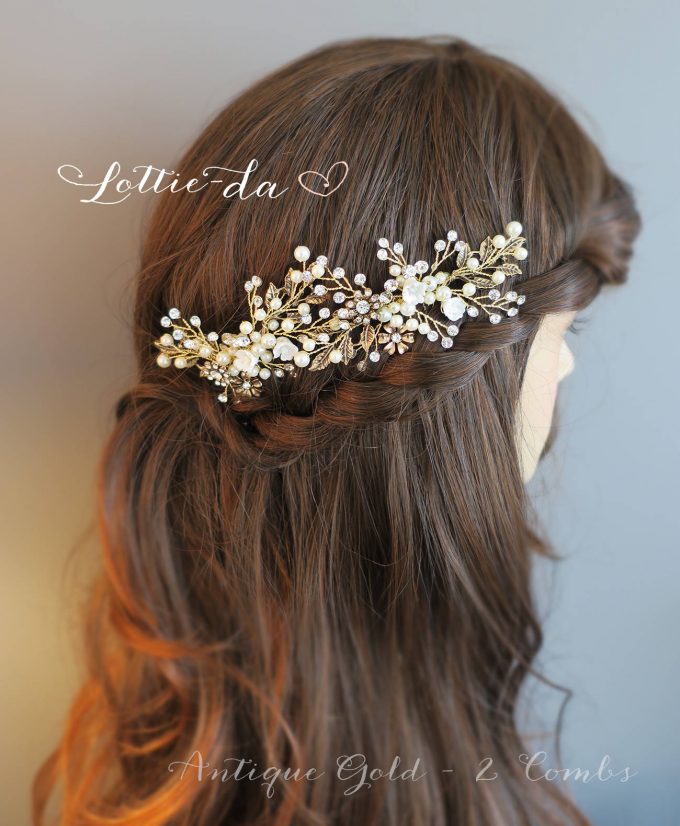 via here
Bridal Hair Comb Set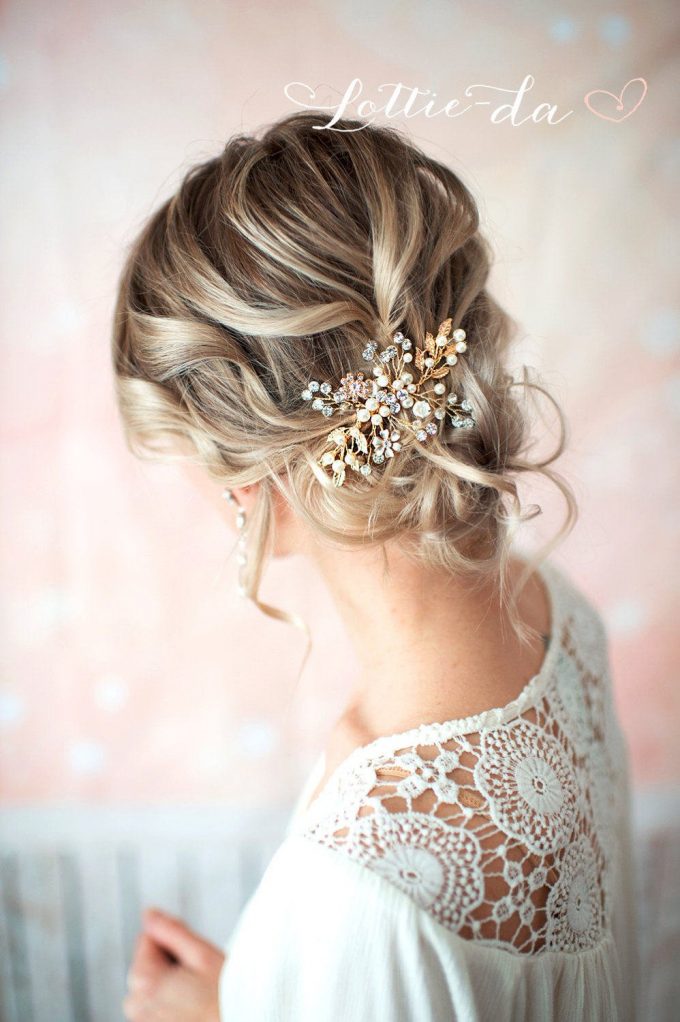 via here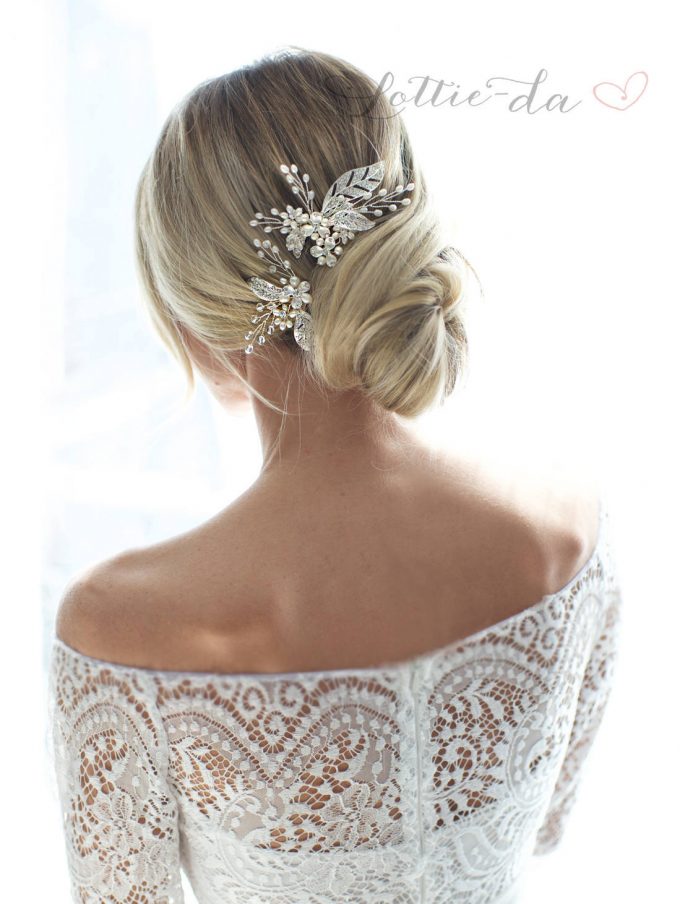 via here
Bridal Hair Vine Comb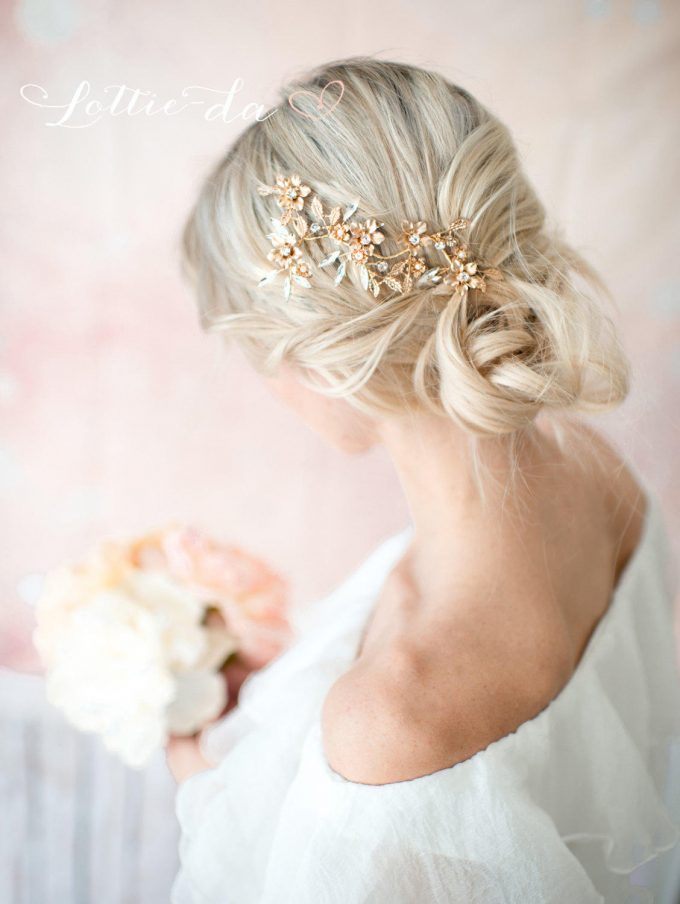 via here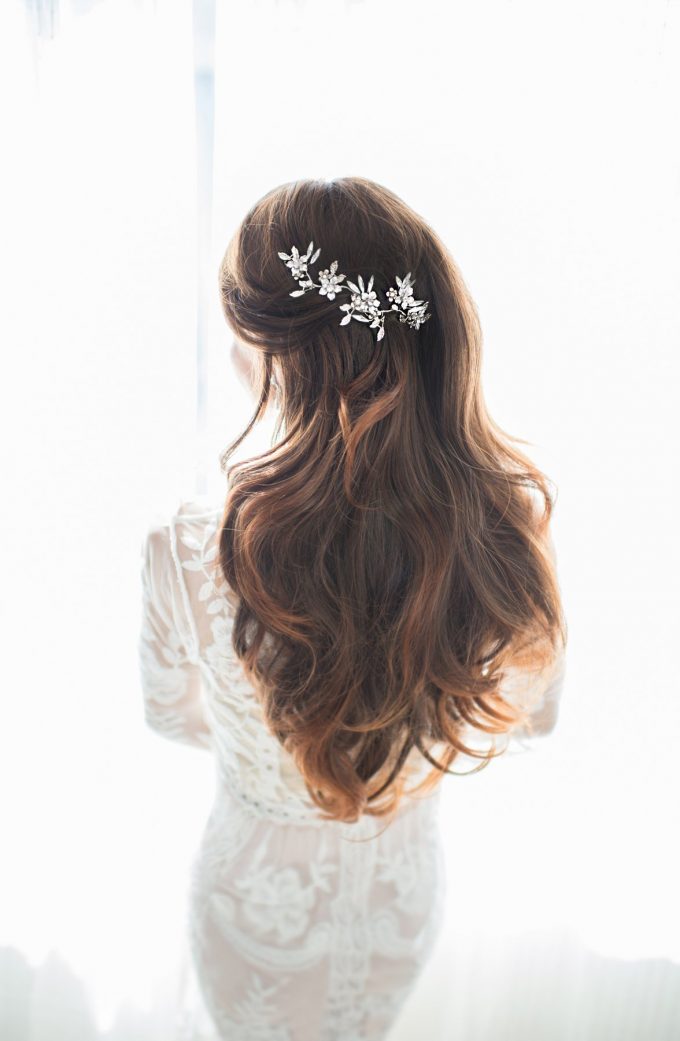 via here
Rose Gold Bridal Comb for Veil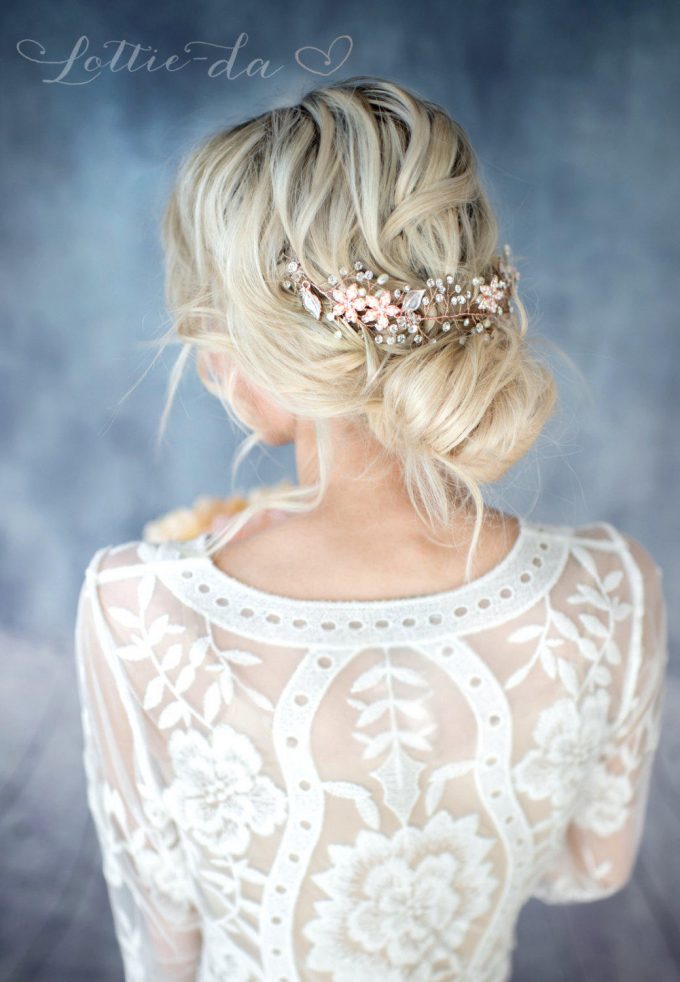 via here
Silver Leaf Hair Comb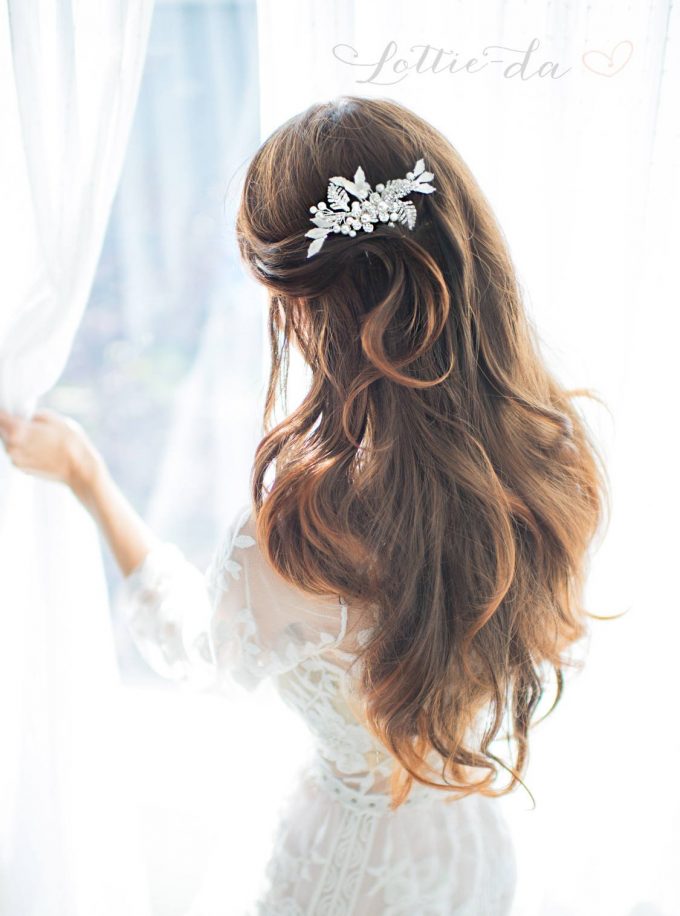 via here
You asked about a bridal comb for your veil, but have you thought about a bridal hair vine? This is another style you may love, as it can be worn with your veil and then worn on the front of your head as a halo headband or remain pinned to your hairstyle in the back for your reception.
Here's an example of a hair vine. This one is named Zinnia, for reference. Here is the hair vine worn as a halo headband…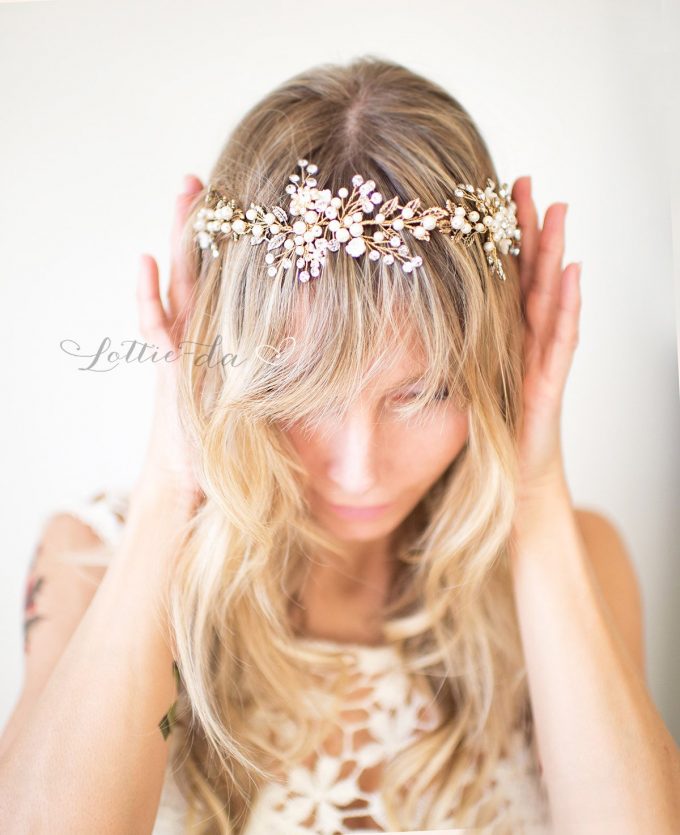 via here
… or worn in the back as a bridal comb for veil or without veil.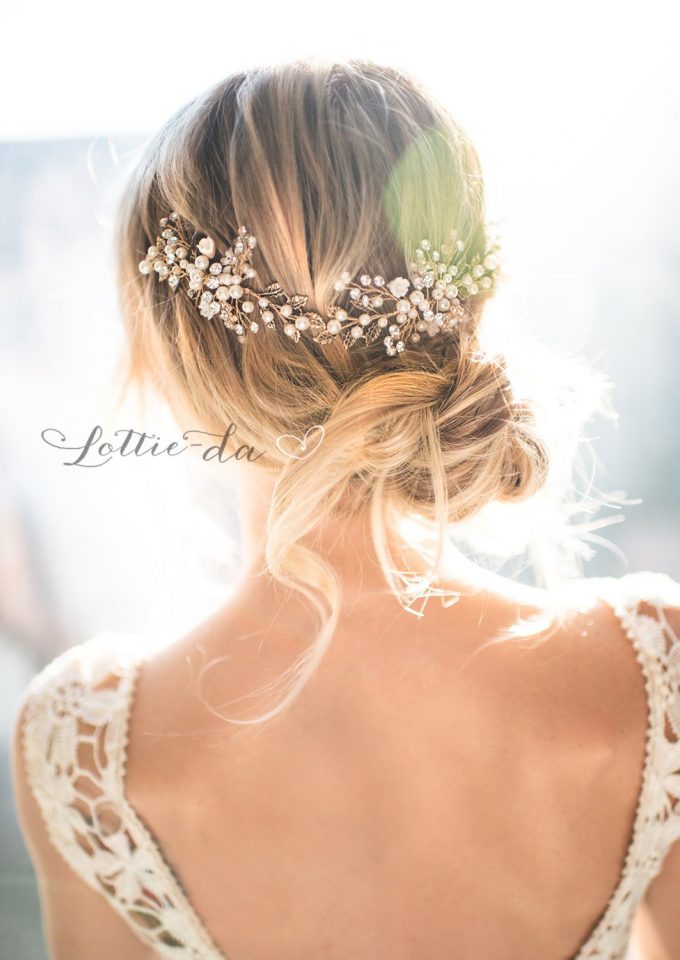 via here
Where to Buy Bridal Comb for Veil / Veil Alternative
If you love something here, you can buy it in the shop. Many of these hair combs are available in silver, rose gold, and yellow gold to coordinate with your jewelry and bridal accessories.
SAVE 15% OFF
It's Thanksgiving week, which means there are LOTS of Black Friday deals happening now, in-store and online! We noticed there is a 50% OFF discount at Lottie-Da Designs happening now PLUS FREE SHIPPING to U.S. for a limited time! This is the biggest sale they've ever had and it ends on Nov. 25.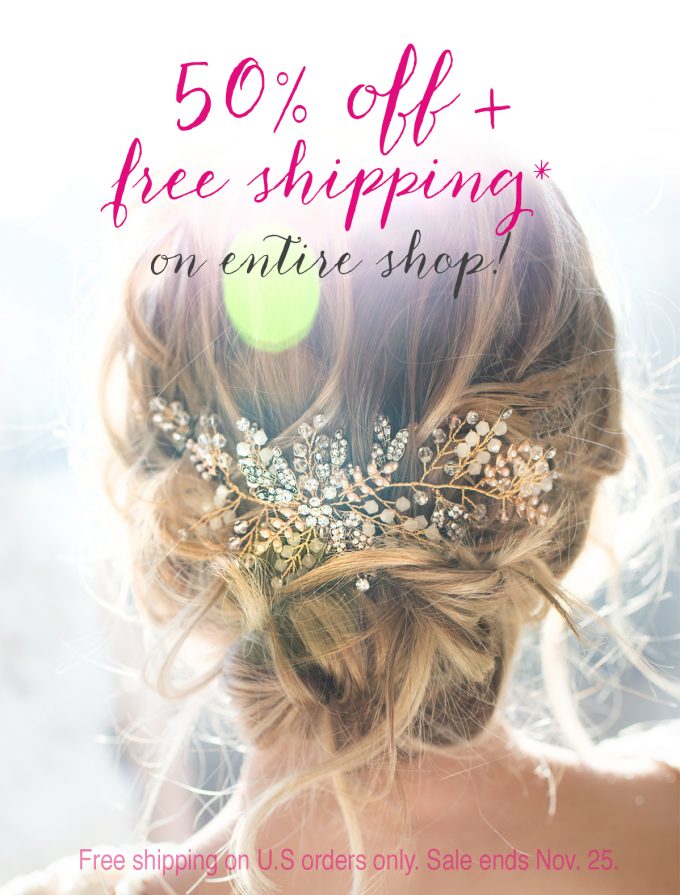 See the collection here.
♥
Happy Planning!
xo
Emma
P.S. Have a question for us? Ask Emmaline!