Are you still looking for an awesome groomsmen gift? We've found it! Take a peek at this DIY groomsman gift box featuring hand-picked contents just for him. Grooms, select a few of your favorite manly gift items (a good book, necktie, bottle of liquor, cigar, flask, dress socks, pocket square, cuff links, wallet, etc.) and place the contents in a cigar box. Make each groomsman box unique (suited to his unique taste) and give as gifts the morning of the wedding.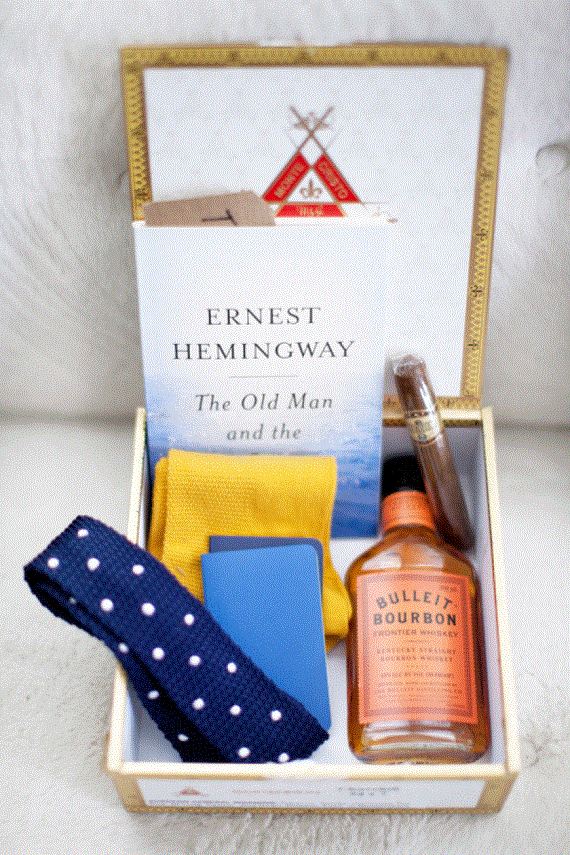 photo: leslee mitchell via style me pretty
DIY Groomsman Gift Box
Out of all of these ideas, my favorite has to be a copy of The Old Man and the Sea by Ernest Hemingway. Talk about a classic. The cigar and bottle of liquor are nice touches, too. What would you add to this box? If you're making your own, what are the contents you'll be including?
♥
-E.