by deighan design
Hi, lovelies! Emma here. If you've been following me on Twitter for some time now, you're more than aware how much I love coffee. There's a quote I heard once that I find absolutely true: "There's a time and a place for decaf. The time is never and the place is in the trash." Haha. I couldn't agree more. Now that I'm pregnant (in the home stretch now!), I haven't been able to partake in my favorite beverage, but once Baby Boy is here I'm going right back to it. Anyway, all this coffee talk has made me think about your wedding registry and how, if you love coffee like me, you should definitely add coffee themed gifts to your list. We're sharing our five favorite gifts for coffee lovers with you today in the hopes it helps you with your own wedding registry — or helps a friend pick out the best gifts for coffee lovers! Read on to see what we've found…
Gifts for Coffee Lovers
1. French Press & Coffee Grinder
A solid french press and a coffee grinder are must-have gifts for coffee lovers! The french press is stainless steel and pretty much rated number one in terms of making the best cup of coffee, ever. Also, every coffee lover needs a great coffee bean grinder! (You can find the french press here and the coffee grinder here.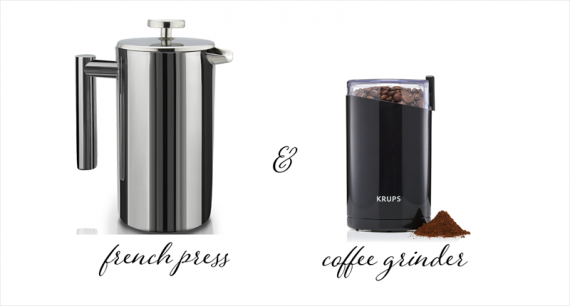 french press | coffee grinder
2. Stamped spoons
These stamped spoons are amazing! They make a perfect gift for newlyweds. By Wooden Hive.


by wooden hive
3. Coffee of the month club
There are many subscription boxes out there right now: I'm crazy for Stitch Fix now they offer men's clothing, too! (Have him styled here and you'll even get the $20 styling fee waived!) My other latest obsession is Bean Box, the subscription box for coffee. It's one of the best gifts for coffee lovers because it delivers fresh coffee beans sourced from different coffee bean roasters every month! Coffee lovers, like me, love to try new flavors; Bean Box is just the answer. I've tried one in person and the flavors were AWESOME. The flavors were unlike anything I've tried from my local grocery store, for sure. Find out more here.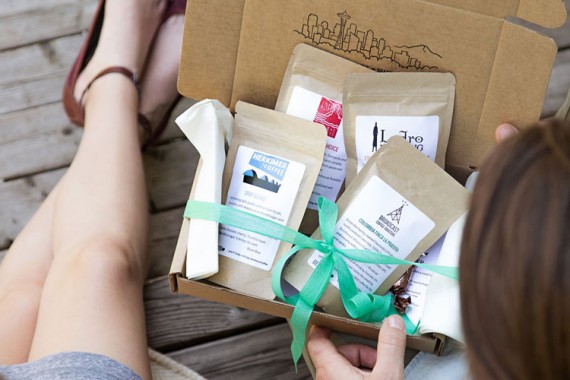 by bean box
4. Coffee maker
Every coffee lover obviously needs an equally amped up coffee maker for their home. I especially recommend one that makes coffee in an instant. My personal favorite is Keurig, since I can run over and fill it up with a cup of water, insert a k-cup, and press "brew". Like magic, coffee appears in mere minutes (and it always tastes perfect). No measuring, pouring, getting grounds everywhere, or making too much at once. (And if you do want to make a lot of coffee at one time, they now have this version with a carafe, perfect for entertaining!) If you do opt for one of these makers on your list, don't forget to add these.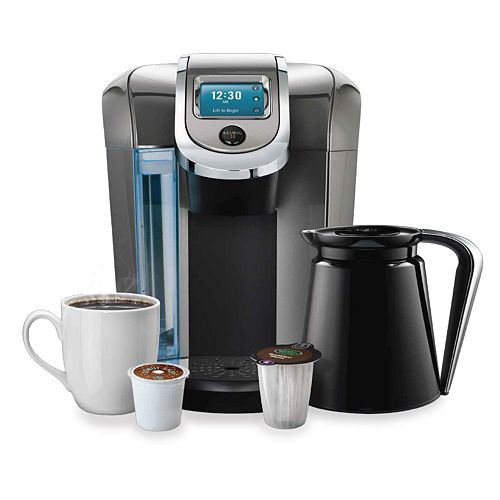 keurig
5. Cute coffee mugs
And what's a great coffee round-up without some couple-y coffee mugs? Here are some of our favorites:
by milk and honey luxuries
by deighan design




i do, me too mugs by hinzpirations | deer mugs by mugsby | mr and mrs mugs by rode digital | star wars inspired "i love you, i know" mugs by shirt and cup
by hudson lace
If you want to add any of the Etsy finds to your wedding registry, just create an Amazon registry
and you can add items from ANY website!
♥
Tell me: which of these coffee gifts would you add to YOUR list?
There's more wedding inspiration coming up next! Grab a cup of coffee and stop by in a bit. Or better yet, subscribe for the latest!
xo
-E.