When it comes to your wedding, few details add up as quickly as food, drinks, and stationery. Stationery is the odd one because it's not as much fun as the other two, yet it's vital to your event.
The big stationery items you need to have — like Save the Dates and Invitations — can wreck your budget if you let them. But I'll keep you from making that mistake: in this blog post, I'll show you where to get free save the dates sent digitally to guests immediately. The best thing is, you can send them to share the news with guests, yet it won't cost you a thing.
Plus, that means you'll have more money left over for fun details.
This is also an awesome option if you want to send save the dates but you are late to the game and need them sent yesterday. ;)

Here's how it works and where to get yours.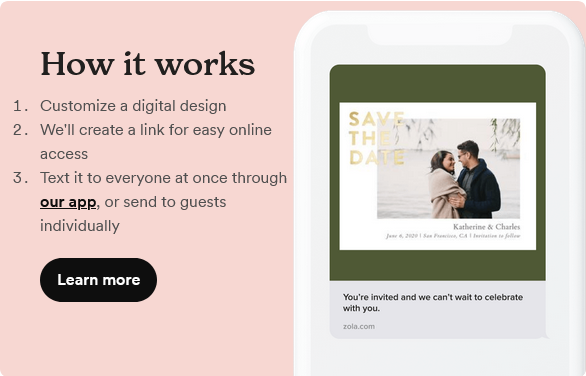 Free Save the Dates Sent Digitally
Instead of creating a save the date design, printing it, waiting for it to arrive, addressing it, and mailing it out to guests — whew! — you can send digital save the dates instantly through email. Thanks to Zola, where we spotted these, you can even text it to your guests via the app.
Yeah, that's pretty awesome.
In addition, you can link it up to your wedding website so your guests can easily RSVP to your wedding as soon as your invitations are sent out. Some couples are even receiving EARLY responses by way of the save the date, thanks to putting a link on them, which is a great way to gauge your guest list and your budget further in advance.
As a result, you may even have fewer invites to send out in the long run (or room to add guests whom you didn't have space for originally).
Sending save the dates is a fun way to notify guests of your date, get them excited for the celebration ahead, and figure out exactly how many guests you plan to invite early on in the planning process. Be sure to only send save the dates to guests who are 100% on the final guest list and send them out (yes, even via email) no earlier than 6 to 9 months before the wedding or up to 12 months for a destination wedding.
Get your free save the dates here. It's a terrific place to host a multitude of wedding things including your wedding registry, website, guest list, and so much more. They've recently added save the dates to their collection and, here's the best part: they're totally free!
► STEP ONE: Sign up with Zola here to get started.
► STEP TWO: Pick a design.
There are many beautiful options from which to choose including photo and non-photo cards. You can even upload your own design!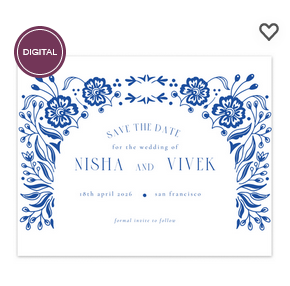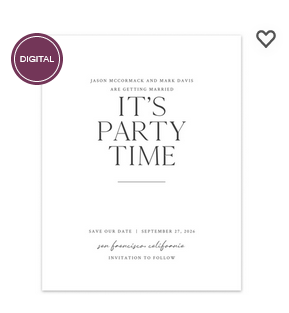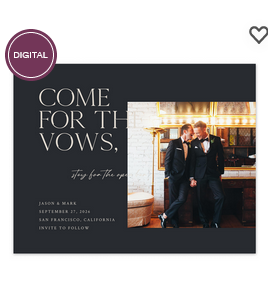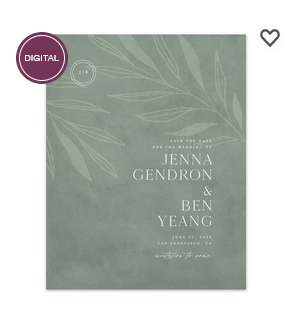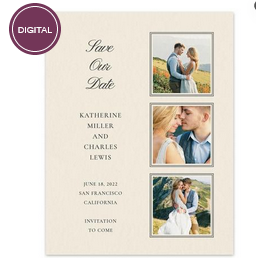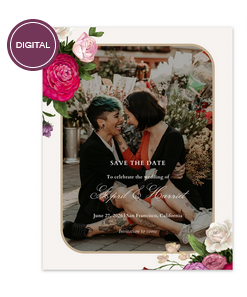 ► STEP THREE: Email or text to guests via the app.
So easy!
And in case you're wondering…
What About Guest Who Aren't Tech-Savvy?
Although some of your guests may not have email or be very tech-savvy, most of your guests are no doubt used to this mode of information and, thus, you shouldn't run into any problems. However, you can print a few save the date cards here, if you wish, for around $0.99 each. You can send these via mail to guests who may not be as well-versed in email. ;) They're some of the cheapest wedding invitations on the market (that still look good).

Hope it helps!
xo
Emma