If you're newly engaged and excited to share the news with family and friends, the best way to do it is with save the date cards!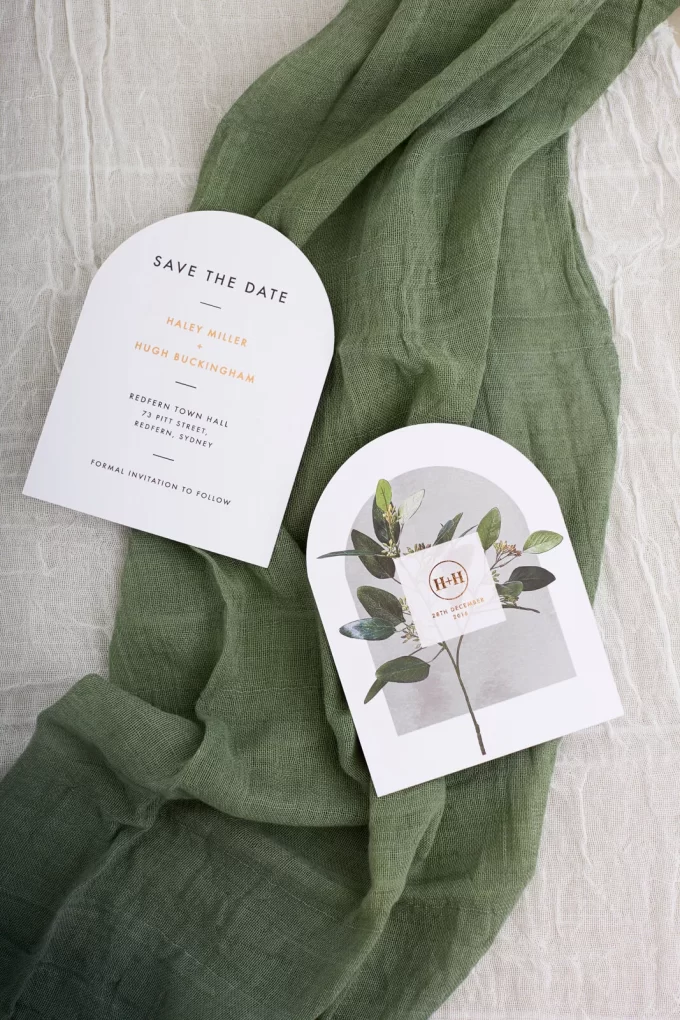 A save the date is a card you send through the mail and is the first step in announcing your wedding date to your guests. And let's be honest: a custom card in the mail goes much further than a simple social media announcement.
3 Reasons to Send Save the Date Cards
A save the date may be a simple card, but it does three things extremely well. Here are 3 reasons to send save the date cards.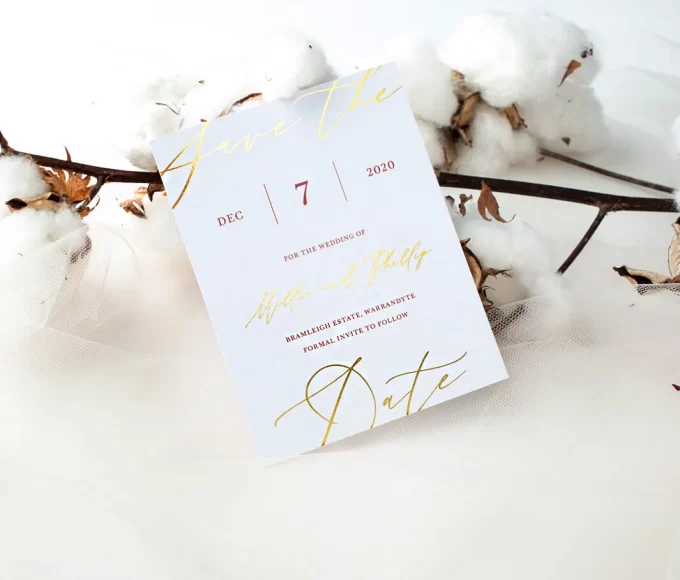 1. Mark the date on the calendar for guests
A save the date functions by letting your guests know there's an official date. This way, they can keep the calendar date open for it!
2. Give guests a glimpse into your colors and theme
When you send a save the date, you can customize it with your colors, favorite theme, and style of the upcoming wedding as a preview. Guests always take notice, so this is important.
3. Lets guests know they're on the guest list
That's why you never send a save the date unless someone is absolutely on the guest list. :)

Save the Date Cards from Paperlust
When you're selecting save the date cards, you may feel uncertain how to get started: what does a save the date say, what should it look like, and how do you customize it?! But the team at Paperlust have made it their mission to make ordering wedding stationery easy, fun, and incredibly stylish. In fact, they have a beautiful save the date cards to create the perfect tone for the upcoming special day.
Paperlust is based in Australia and serves couples worldwide. They offer over 650 designs (yes, for real!) to choose from, ensuring they are bound to have a style that resonates with your wedding. From simple to luxe, you can kick off the wedding planning process with a stunning card made just for you.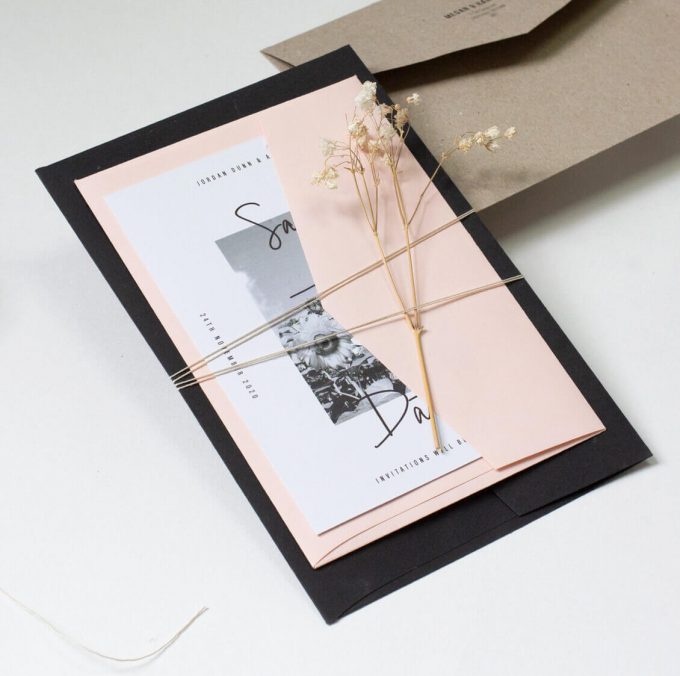 Not sure where to begin? Paperlust will inspire you!
They also know what it's like to plan a wedding: you may not be sure this early on about the colors, themes, or styles. And that's OK! They're there to help!
Simply choose your favorite design, edit it to your liking, and then keep working your save the date cards with customizations (foil, vellum, letterpress, shapes, photos, magnets — the sky is the limit!) and then submit it for printing.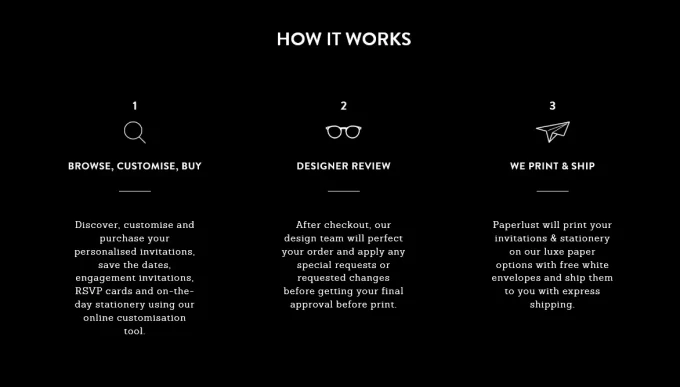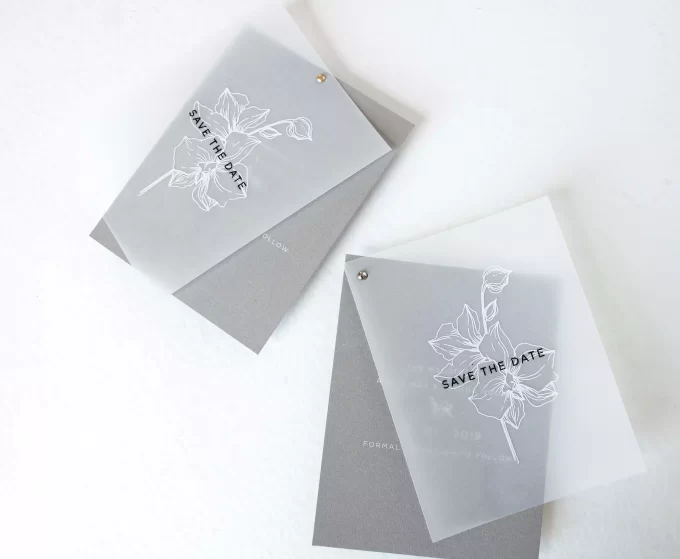 And before your save the date is printed, it is reviewed by a designer. This will give you peace of mind that your stationery will arrive beautifully, just as you've designed it to be.
Postcard Save the Dates
If you like saving paper and money, a postcard save the date may be right for you. A postcard requires less postage to mail, so you'll save money on stamps; furthermore, they do not require an envelope, so you'll save paper. You can browse new designs — 15 new cards coming for the season! — solely for postcards.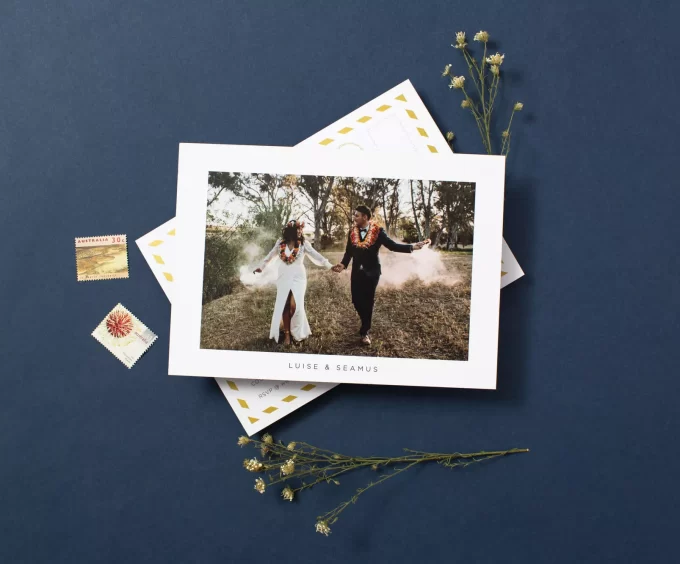 Custom Save the Dates Made Easy
Customizing is easy at Paperlust because they have endless options. And it doesn't stop with simply fonts or colors. They want you to capture the exact style you're envisioning, so you can choose from a wide variety of paper types, print types, add foil, make it letterpress, turn it into a magnet or a calendar — the sky's the limit!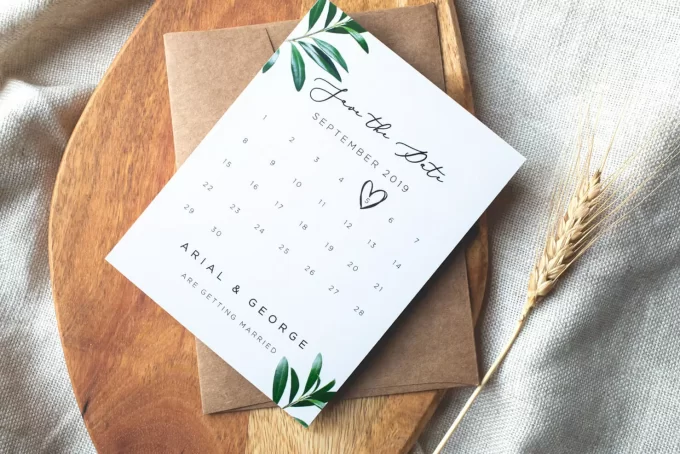 Once you choose the save the date you love, edit it to your liking, and prepare it for printing, it's worry-free: one of their designers will review your card first to ensure it arrives exactly as you've designed.
Whether you want full custom letterpress for a luxe feel or a matte or linen option for a more classic approach, you'll find it at Paperlust.
Get Paperlust Save the Dates with Magnet Backing
If you want guests to really remember the big day, put it where they'll see it daily: on the fridge! You can add a pre-applied magnet backing to your luxe Paperlust card order for only $0.75 USD ($1 AUD) extra per card. These magnet save the dates will look amazing!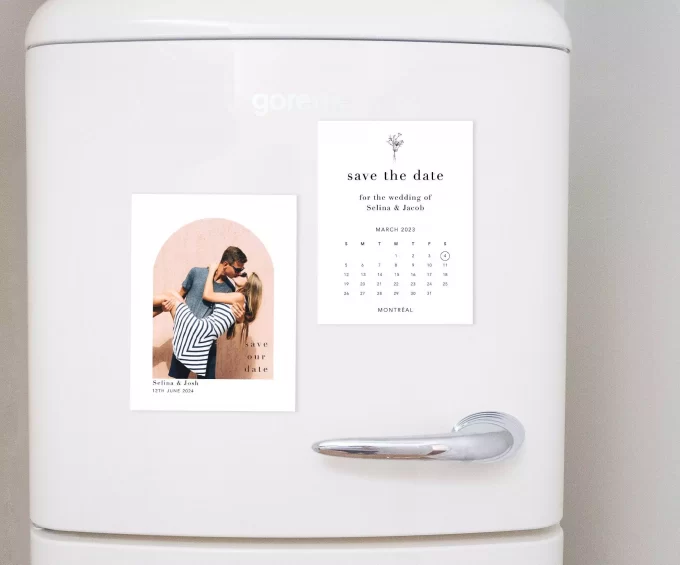 TIP: When customizing your design, click "Add a special request" and specify you would like pre-applied Magnet backing applied to that card order. Next, look for the option on the shopping cart page and select your quantity to add to your order.
NOTE: *Not available for Letterpress, Foil Stamp, Vellum Paper or Print on Wood print types.
NEW: Die-Cut / Arch Shaped Save the Dates
If you want to really make an impression, check out the new range of die-cut / arch-shaped save-the-date photo cards. This is a unique new collection offered by Paperlust: check them out here.
I love the way these look!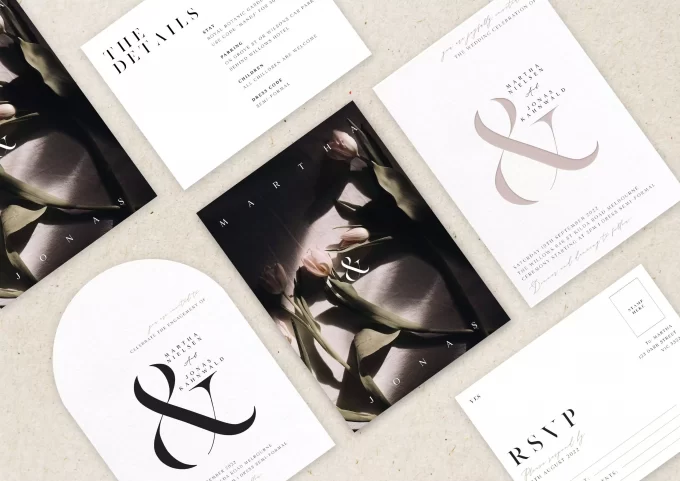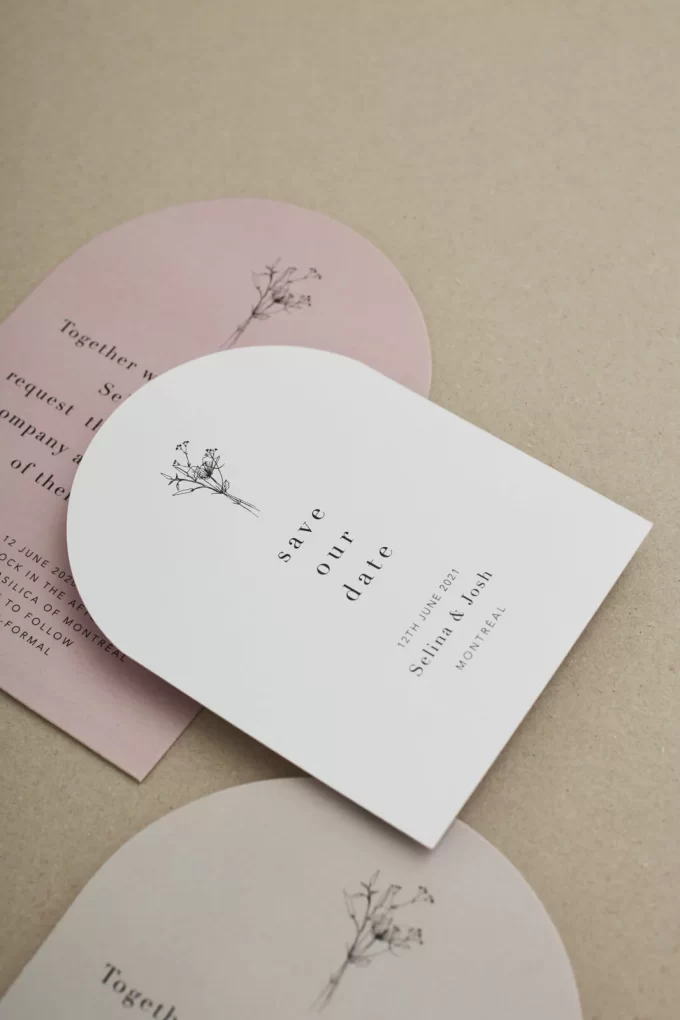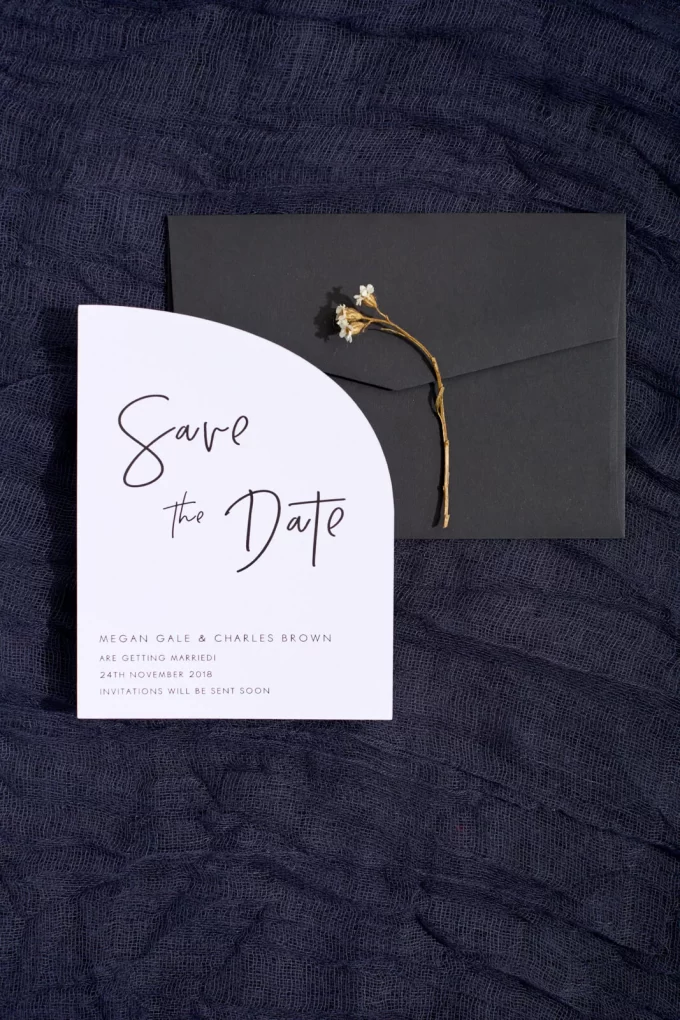 Offer
You can snag a special deal now: get free international shipping on orders over $400 and 15% off if you order three or more items.

Want to see inspo on your feed? Follow @Paperlust.Co on Instagram!
Happy Planning!
xo
Emma
This is a sponsored post in collaboration with Paperlust.