We're talking about a fun idea today: the poster guest book! Find out why we love it below. P.S. Did you subscribe yet?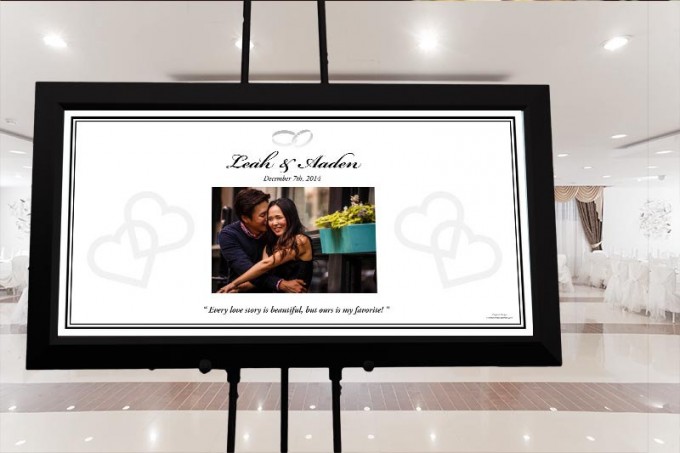 by the red key shop
While a classic guest book has been the guest book staple for years, it is not your only option! Meet the poster guest book, a fresh alternative to the traditional flip-through guest book. In this post, you'll discover four reasons to use a poster guest book, get inspired by The Red Key Shop's guest book collection, and realize why you need one of your very own. (P.S. There's a free printable hidden in this post!) Enjoy!
Poster Guest Book
A poster guest book is considered a guest book alternative, which means it allows for signatures but isn't in 'book' form. A poster guest book is different than a traditional book, but it's easy to use.
How to Use a Poster Guest Book
Place your poster guest book on a table at your reception. Choose a high-traffic area that is well-lit. Be sure to fully stock with smudge-free permanent markers so guests don't have to wait to sign their name. To encourage guest participation, include a simple sign that reads: 'Please sign our guest book'. (Pssst. Here's a FREE printable for you! Print on 5×7″ card stock; frame. P.S. Licensed for personal use only.) After the wedding, frame the poster and display on a favorite wall in your home.
4 Reasons to Use a Poster Guest Book

1. It keeps a record of guests in attendance.
First, it's functional. A guest book is designed to keep a record of wedding guests; this poster does just that. Guests sign directly onto the guest book poster.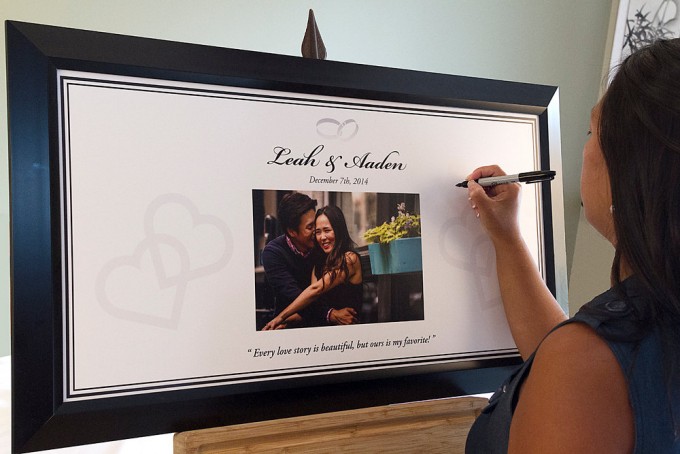 by the red key shop
2. It preserves the memory of your wedding theme and style.
This poster style guest book will encapsulate the details of your big day – like flowers, the location, wedding theme, or color palette – right into its design.
3. It is personalized with your names, date, and any "extras".
Make it your own: include your names, the wedding date, your wedding song, a favorite quote, etc.
4. It will become a lasting keepsake in your home.
The last time I flipped through my wedding guest book – on my bookshelf – was after the wedding. A wedding poster guest book can be framed and displayed on a wall in your home; you'll get to see it every day!
Here are a few hand-picked guest book prints by The Red Key Shop:


by the red key shop


by the red key shop
Ready to order a poster guest book of your very own? Visit The Red Key Shop to see more guest book poster designs!
The Red Key Shop is a Featured Artisan in the Handmade Wedding Shop at Emmaline Bride!
Happy Planning!
xo
-E.