Get ready in comfort and style with these wedding slippers for the bride and bridesmaids!
Give a pair to your bridesmaids to wear while getting hair and makeup done. Don't forget the charming bridal slippers for you, too!
I love the design which keeps your toes extra cozy under a plush material. The slippers are light pink with "babe" embroidered on the top for the bridesmaids; the bride has an engagement ring embroidery with "I Do" on the slippers. Slippers by KeepLifeSimpleDesign.
Wedding Slippers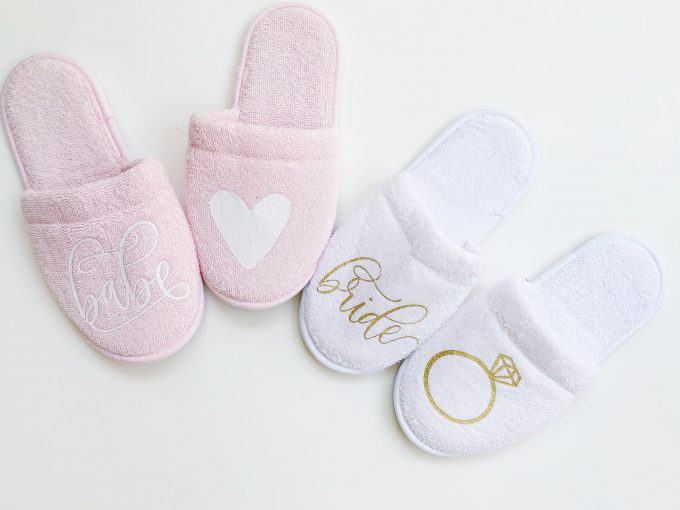 Wear a robe, sip on mimosas, eat donut "rings", and get ready to put on that playlist because getting ready before the ceremony is one of the most memorable parts of the day!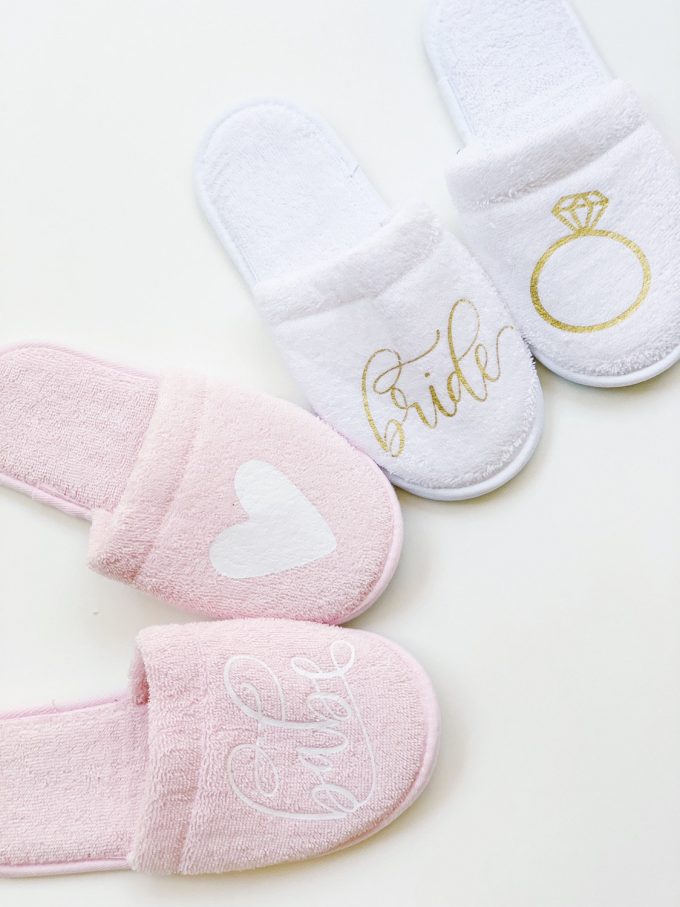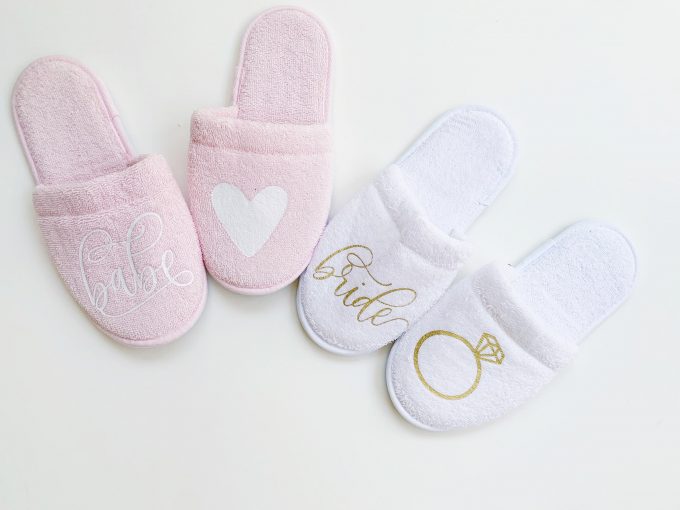 Like 'em? Get yours here!
Happy Planning!
xo
Emma