If you're heading to the Christmas party and still have no idea what to get for Secret Santa, White Elephant, mom, sister, brother, dad, or friend, listen up! Board games are always a fun gift idea because they are something you can do together; board games are an enjoyable date night activity with your partner or while entertaining guests at home.
And if you're looking for last-minute board game gifts for adults, you're in luck: we just found the most popular game ideas for 2022 and we're sharing them in this gift guide.
Here's my new fave:
shop here
I love board games; I try to play them as often as I can with our boys, and it's entertaining to find a new board game that Andrew and I can play together or with the kids. I've been studying the best-selling board game gifts 2022 has to offer and these are all wildly popular right now, especially this holiday season.
Personally, I think board games are great gifts any time of year.
Spring and summer? Play a board game on the patio! Or crank up the A/C and play indoors to beat the heat.
Winter and fall? Turn up the fireplace and play a cozy board game inside! Going somewhere? Bring board games on vacation and play while relaxing at your hotel, Airbnb, or at your campground on your favorite picnic table.
And here's some great news: many of these are currently on sale, PLUS you can still get the best board game gifts in time for Christmas if you act fast! You can even get most of them shipped to your door with free 2-day shipping thanks to Prime. (Don't have it? Get it FREE for 30 days here!)
These board game gift ideas will delight any adult on your list.
Okay, time's ticking — let's go! You have some games to wrap!
Pricing and shipping times accurate at the time of publication; not responsible for changes therein.
Best Board Game Gifts for Adults
1. Azul, $31.99
A few weeks ago, I found this board game by Next Move and was instantly intrigued. Tiles? Mosaic tiles? Sounds fun — and the reviews were off-the-charts! It took a while to ship because I bought mine from Amazon on a HUGE steal — I think it was like, $15 during Black Friday. This game is so much fun and I personally think it is one of the best adult board games 2022 has to offer, and kids can play, too! I can't wait to challenge Andrew (hubby) to a date night/board game night with this game. It is surprisingly strategic.
You can get yours from Amazon here. Or you can get it from Target right here But hurry, people love this one and it's flying off of the virtual store shelves, especially at the discounted price. Buy here.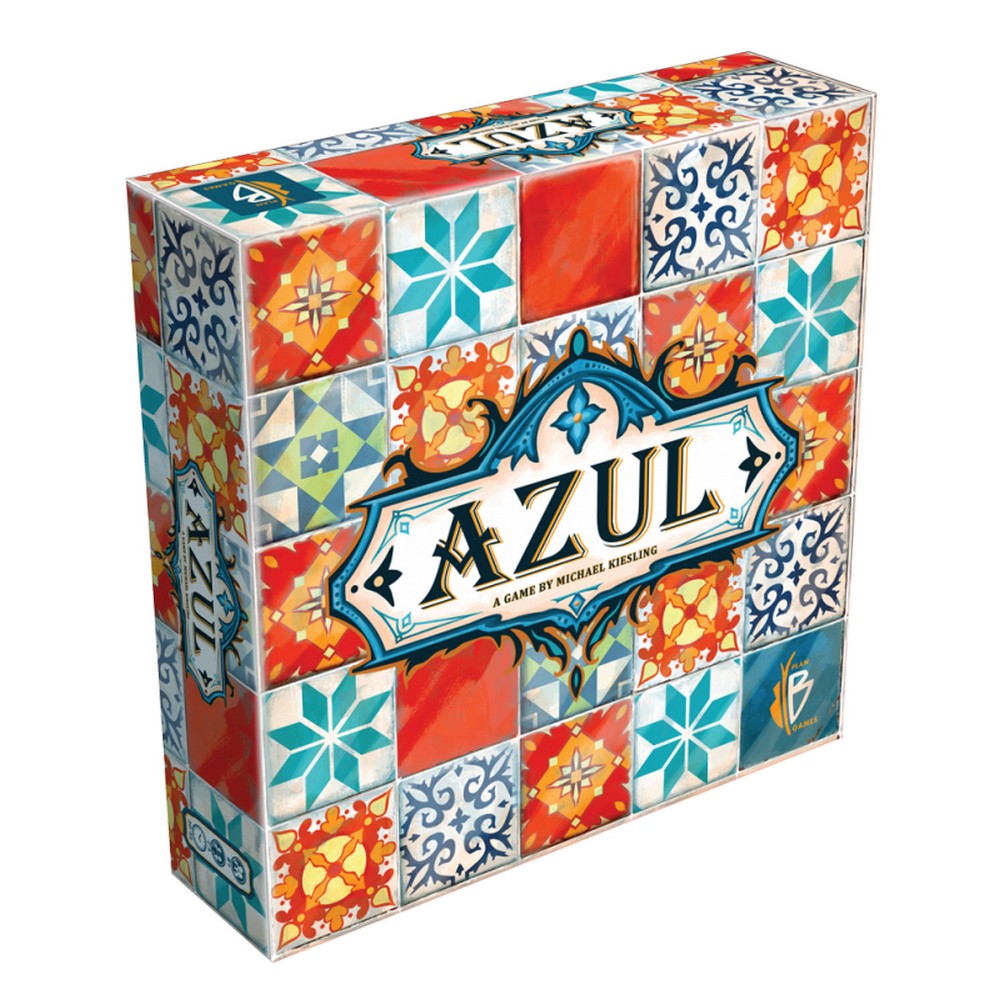 buy here
You can also start adding other tiles and versions to it, which is fun for future play! Check it out here.
This is one of the best board game gifts for adults and honestly, all ages! It is recommended for adults, teens, tweens, kids, grandparents, etc. It is the best board game for people who love the outdoors especially National Parks enthusiasts. I want to play this one, it looks like a lot of fun! Buy it here.
buy here
I'm putting this on the list because I want it myself! It is made by Neil Patrick Harris and is designed to be a fun board game for ONE. You can play as a date night, as some suggested, but it's also a board game you can completely play on your own. The catch: it's a game you solve, so you can really only play it one time, but from the reviews, it seems 100% worth it. Love this and hope to try it out soon. Get it here at Target. I recommend in-store, just in case you need it faster.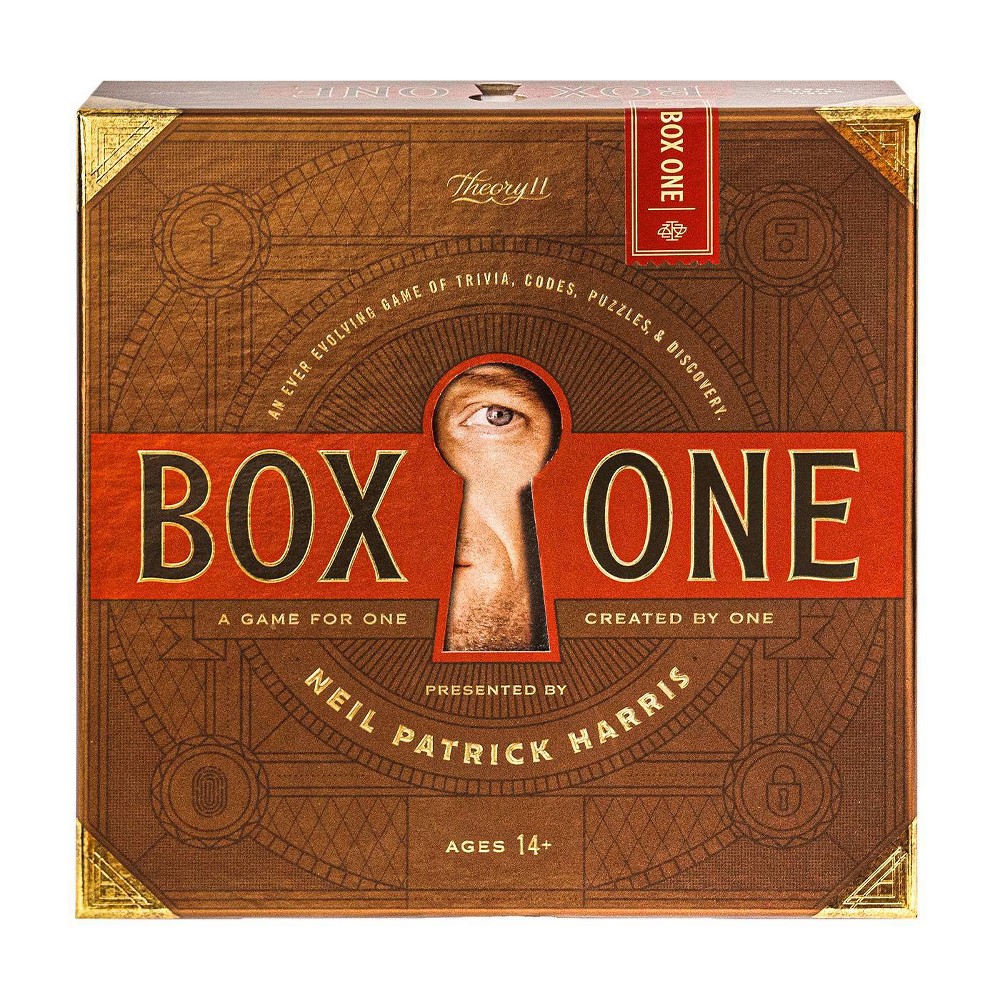 This is a game people are calling 'surprisingly strategic' and was created by a 7-year-old named Alex (love that!) that skyrocketed on Kickstarter and is now one of the best board games for adults (well, technically a card game but I wanted to include it here!) This is one of the most popular game gifts for adults, teens, and kids alike; some say it is not appropriate for kids based on the cards, but that's up to your own judgment. It is one of the best board games for adults this year and requires little space to play, as it is a card game (but like a board game in terms of strategy). Don't wait: get it now!
buy here
This game is designed to bring out the 'inner comedian' in everyone and stir up funny conversations among players. Great board game gift for adults and perfect as a party game. Shop here.
shop here
5. Ticket to Ride, $29.97 (normally $54.99!)
This game was introduced to me by some friends of ours and I loved it instantly. It is great for adults and kids, but I recommend the kids version here — it's equally fun and a lot easier for little ones. Play this one. You won't regret it! With over 23,000 ratings (yeah, it's that popular!) you will soon find it to be one of the best board games for adults (and your new go-to). Buy it here especially while it's on sale!
shop here
The latest by Hunt a Killer is an epic murder mystery game you can play for a fun date night in or party game with friends. One of the best board games for adults, particularly for anyone who loves solving a mystery. Buy now!
shop here
7. Catan, $29.97 (normally $49)
Trade, build, settle. This is a classic building game that game lovers around the world rave about! Shop now!
shop here
This is like the classic board game you loved growing up, but now with more suspects, more weapons, more rooms! I want to play this so much! Shop here!
shop here
A super inappropriate but fun board game for adults! Get it here.
shop here
This is next on my own list of board games I'd like to own. This looks like a fun game of strategy and ease, making your way through the maze. It sounds easy enough to play and has amazing reviews. Apparently, they've sold over 20 million games to date! I'd say that is key in putting this on the list of the best board games for adults, wouldn't you?! Shop here.
buy it here
Hard to spell, pronounce, but fun and surprisingly complex! People say this is fun to play and not as addictive as Catan, which we mentioned in #7. Buy it here.
shop here
A pirate's life for me! Unleash your inner pirate with this new game that includes things like building ships, waging battles, finding treasure, and conquering islands. Play with 2 to 6 players or do a team play option. Shop now!
buy it here
And there you have it: the best board game gift ideas for 2022! Which of these games are YOU excited to play first? I'm about to have a HUGE 'add to cart' moment. :) Share your thoughts or add suggestions for more board games we missed in the comment box below. We always love to hear about new ones!
Happy Gaming!
xo
Emma