Our photo of the day is this Sloss Furnaces couple! Brittany and Eric's wedding were married at the Sloss Furnaces in Birmingham, Alabama. Now a National Historic Landmark, the furnaces once produced iron for nearly 90 years. Today their maze of pipes and smokestacks offer people a look at our industrial past. The Sloss Furnaces are also great location for weddings for those seeking a cool industrial venue!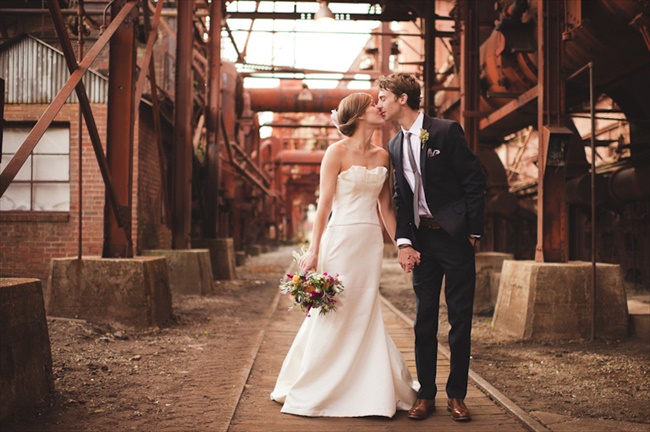 This photo was captured by Joshua Gull Photography. See more photos from their wedding…
Sloss Furnaces Couple
Looking for more real wedding inspiration? Find it here. Find your wedding vendor in our guide!