If you're wondering when your guests need to return their RSVPs for your wedding, we have the answer! In this blog post, we'll tackle the etiquette of wedding RSVPS and when they should be due for a wedding so you're not too early or too late on the date. Be sure to subscribe for the latest to your inbox!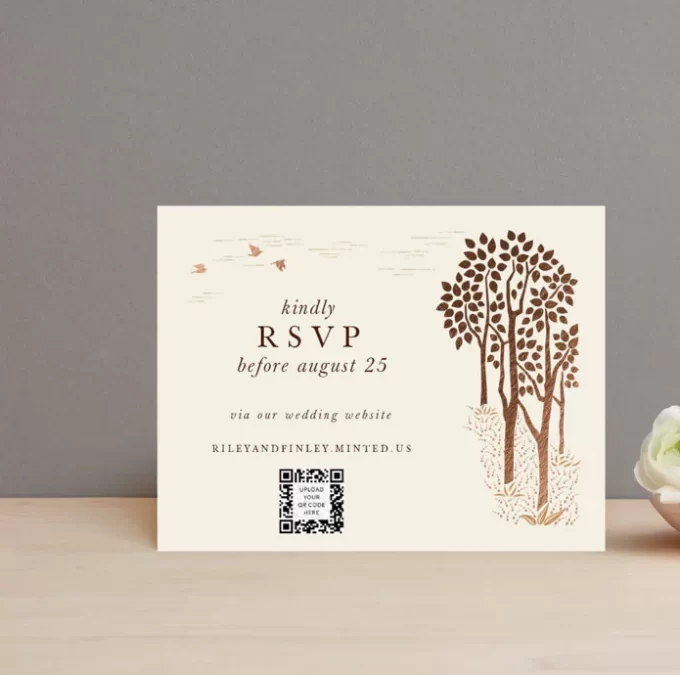 by paper sun studio
When should RSVPs be due for a wedding? This is an important etiquette question and we're answering it in this blog post. We'll also give you tips on why it matters when RSVPs should be due and the best way to have wedding guests respond to yours. Let's go!
Here's When Wedding RSVPs Should Be Due
As a rule of thumb, the RSVP deadline should be two to three weeks before the wedding. This is for a few reasons, but mostly due to the caterer needing a final head count for dinner at your reception. This final number of guests will also solidify other plans, such as how many favors you'll actually need, if you have purchased enough drinks, whether you need to forego one of the entrees (or add another), and how many seats you'll need at the ceremony.
In addition, the RSVPs should be due at this timeline because it gives you plenty of advance notice to call upon guests who have not responded.
Once you've reached all guests and have a final head count, you'll be ready to relay this number to your wedding coordinator, the caterer, and begin preparing your seating chart with accuracy.

If you need help on exactly when your date should be, we've created this helpful RSVP due date calculator.
What is the best way for guests to RSVP by the date?
To make it easy for guests to respond in a timely manner, I highly recommend allowing online RSVPs. Here's how to make them:
1) Get a wedding website (you can get one here for FREE) with online RSVP enabled.
2) Make a QR code for your wedding website URL.
Once you have your wedding website made, copy the link of it (the URL) and turn it into a QR code.
3) Put the QR code on RSVP cards.
Then, copy the QR code image and upload it to your RSVP cards, like these examples.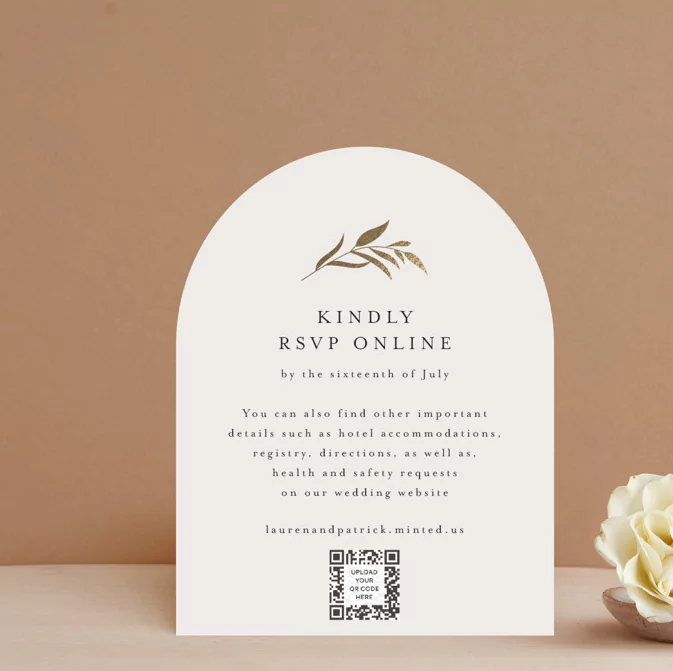 by jennifer postorino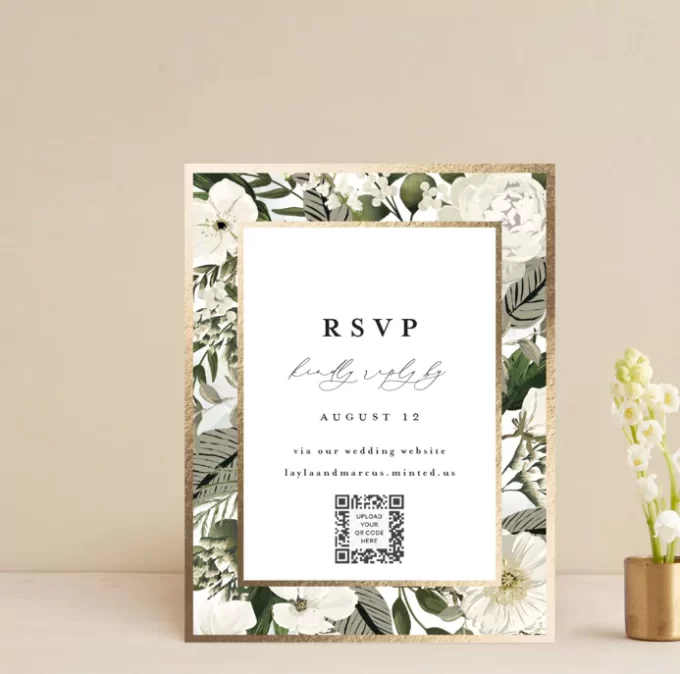 by susan moyal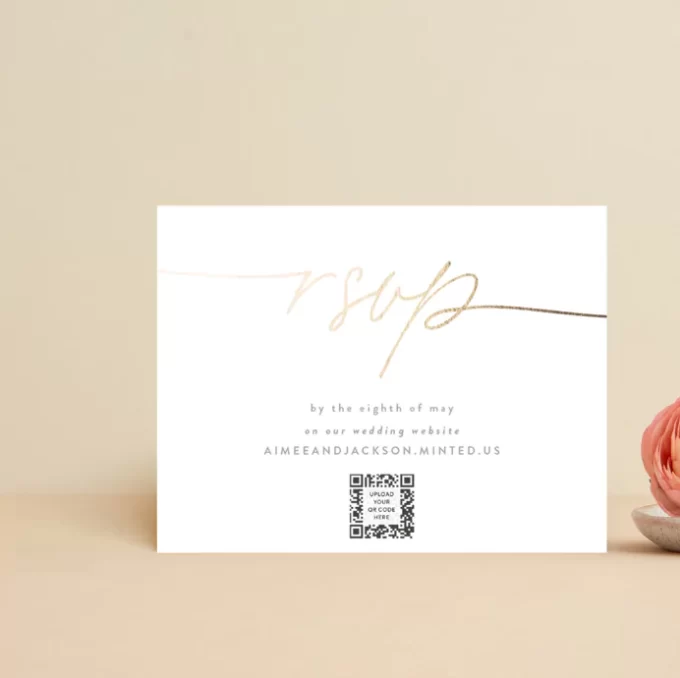 by susan asbill
This is your best bet should guests RSVP to your wedding at the last minute since it takes less than 20 seconds to do! ;)
Don't Make the RSVP Date Too Late
You don't want to make the date too late, or your caterer may have trouble sourcing additional food for the big day.
Don't Make the Wedding RSVP Date Too Early
On the other hand, if the RSVP is too early, you may have last-minute cancellations (they happen!) from guests. In this case, you've already confirmed the final head count, so you're stuck paying for those plates of dinner that never get served. Check your wedding contract for specifics on this.
You may also have a seating chart that gets messed up due to cancellations if the RSVP-by date of your wedding is too early. Give it that extra time it requires: you should have guests RSVP to your wedding within that 2 to 3-week window. Personally, I like a 3-week RSVP-by date because that extra week gives you bonus time to get in touch with guests who haven't responded yet. You will be surprised just how quickly those weeks leading up to your wedding really fly by!
TL;DR
Two to three weeks is plenty of time for your RSVP-by deadline.
Hope it helps!
xo
Emma