Do you want to make your own wedding invitations on your Cricut? Need a dose of inspiration and wedding invitation svg files for Cricut to start designing? You've come to the right place! We're sharing where to buy wedding invitation cricut templates. Read on for more + subscribe for the latest!
by cricut
If you are a Cricut master or just starting to unbox your first one, you are probably realizing just how many amazing wedding things you can do with it. The machine is pretty incredible, tbh. It is referred to as a DIY'ers best friend due to its many capabilities in any crafty space you can imagine. You can start making your own wedding invitations on Cricut instantly, simply by using this machine and finding just the right wedding invitation svg template.
We're here to help you with both! Plus, we're sharing what kind of paper you should use for wedding invitations on Cricut, sharing the best wedding invitation svgs for Cricut.
This post was inspired by a wedding question we received from Bella. (We love hearing from you guys!) She writes us with this question about becoming a future Cricut-or and wonders if a Cricut is worth it for wedding use. She writes,
"Hi Emmaline Bride! I'm interested in doing some crafts and DIY projects to save money for my wedding. A friend of mine suggested I get a Cricut to make my own wedding invitations and other things. I've looked into it but I'm not sure. Should I get a Cricut for my wedding? Is it worthwhile? Thanks for your help."
Great question, Bella! Hmmm, The answer to this will totally rely on how much you think you'll use a Cricut. Many couple get one to make their own wedding invitations on Cricut and then find out how many other things they can do… and it takes on from there. For that example, I say, is a Cricut worth it for wedding projects? Yes!
Another thing to consider is, do you enjoy DIY'ing? If yes, then you may find a plethora of other things you can make for your celebration using wedding template svgs, and then start designing things for your home, office, and more after the festivities. To that, should I get a Cricut? That would make sense!
Now, if you only want to use it to make one thing, you may be better off borrowing a Cricut from a friend or buying wedding invitations online instead. (It is possible to find high-quality cheap wedding invitations.)
Is a Cricut Worth It for Wedding?
So, there you have it: if you think you'll use it a lot, buying a Cricut (even at a discounted price or an older model) makes perfect sense for weddings.
If you don't think so, check out some tutorials here and see if anything sparks your interest. If not, perhaps you're better off buying the individual wedding signs you need for the day-of, invites, save the dates, and more online.
Let's get started! You have some designin' to do!
Before we get started, do you have a Cricut yet? Is a Cricut worth it for wedding projects? Yes! As we mentioned in our Q&A for Bella, it's worth it if you plan to do a few projects for your wedding day.
Many people are hesitant at first when they buy it or start to use it, but don't be nervous! It's very easy once you figure out how it's done.
If you're unsure how you can use it, simply check out the latest model here. In addition to the product line and accessories, the website is filled with easy tutorials and instructions to make pretty much anything crafty you can think of, like these.
I highly recommend buying a Cricut if you're ready to take on some DIY wedding projects. The answer to your question of is Cricut worth it for wedding is a huge yes, along with personal use! I know a handful of friends who have not only made Cricut wedding signs, invitations, favor tags, escort card signs, and so much more with the machine, but have continued to make home decor, gifts for friends and family, and one even launched a business selling her products.
You can click here to find out about the Cricut machine.
Plus, you can say it's a wedding expense from your budget… and then find 100x uses for it around the house and for gifting long after the big day! ;)
Now that you know more about the machine we're discussing, let's move on to the fun part: finding the best wedding invitation templates for Cricut!
There are so many to choose from on Etsy and beyond, so it was tough to finalize this list with the top 10. But, here goes!
Best Wedding Invitation SVGs for Cricut
Start making your own wedding invitations with Cricut thanks to these templates! Here are the top 5 places to shop Cricut wedding invitation SVGs for templates.
This digital cutting template is perfect for making your own Cricut wedding invitations. I love the style: you can get cut-out invitations in an easy template form. Shop at MadebyNiaDesign.
buy here
Get laser cut pocket wedding envelopes and more with templates from this shop on Etsy.
Buy tri-fold pocket invitations, Cricut cutting templates, and more from EternalStationery. They offer so many great finds!
If you're looking for gate-fold invitation styles, look no further than this shop. I especially love the ability to resize to fit your needed specs in SVG, EPS, CDR, DWG, and more. See examples here.
One of my favorite wedding invitation templates you can use on Cricut is a tree-fold design. It's especially popular for fall and incredibly unique! Get inspired with this collection you won't find anywhere else.
If you crave silhouette invites, you'll go crazy over these beautiful templates from TanyaStudioShop. It is one of the best wedding invitation templates for Cricut, period!
You'll also really love the butterfly templates. They're incredible!
This amazing shop offers pretty rose invitations and so much more. Browse templates here.
Font Bundle for Cricut Invitation Templates
One of the biggest things you can customize? Fonts! If you use certain fonts with your invitations, you can take personalization to a whole new level. You can buy font bundles like this one from Sronstudio to totally personalize your Cricut wedding invites.
buy here
What kind of Cricut wedding invitation paper to use?
Lastly, if you're wondering what kind of paper to use for invitations on your Cricut, most Cricut cardstock is 80 lb. in weight. You'll want to get the same weight with a solid-core cardstock. Otherwise, the quality won't be that great and will feel flimsy in guests' hands. You may also look for heavystock, which is the same weight.
You can buy the proper wedding invitation paper for Cricut machines on their website here. Alternatively, you can find similar paper on Amazon here which has positive reviews and nice thick paper for all kinds of Cricut printing tasks.
buy here
Where to Buy Cricut, Cartridges, and Supplies Online
If you're ready to use these SVGs but still need a machine, the best place to buy Cricut online is via their website. On it, you can also buy Cricut cartridges, supplies, templates, SVGs, and more. Alternatively, you can shop for cartridges on Amazon which offers a vast selection, along with cutting mats you'll need when for various projects. These mats are highly-recommended and work great (they're sticky enough to work!)
buy here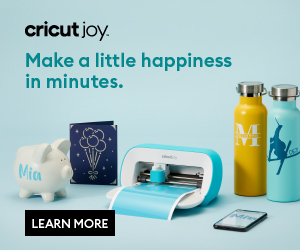 To Browse More Wedding Invitation SVGs
Need more inspiration? You can shop more wedding invitation SVGs and templates here along with bundles to help you save big.
Hope it helps!
Happy Planning!
xo
Emma