In the world of wedding day etiquette, one question is left lingering on a bride-to-be's mind: does the bride pay for bridesmaid shoes?
by lulus
• If so, do the bridesmaid shoes count as bridesmaid gifts?
• If not, do they expect the bride to buy their shoes?
Let's tackle this etiquette question! It's easy, really. :)
Who Pays for the Bridesmaids' Shoes?
When Jenn wrote us with this question, we wanted to swoop in to help so she could keep her budget in check. She wants to make sure bridesmaids have the right shoes to wear to her wedding, but she also doesn't know if bridesmaid shoes are something the bride is responsible to pay for.
She writes,
"Emmaline, does the bride pay for bridesmaid shoes? I've already figured out what I want to give as gifts for my bridesmaids but I am wondering if I should have paid for their shoes instead. Do I give bridesmaid gifts and shoes? Please let me know the proper etiquette. Thanks!"
Hi Jenn! Great question. As a rule of thumb, the bride does not pay for bridesmaid shoes in most cases.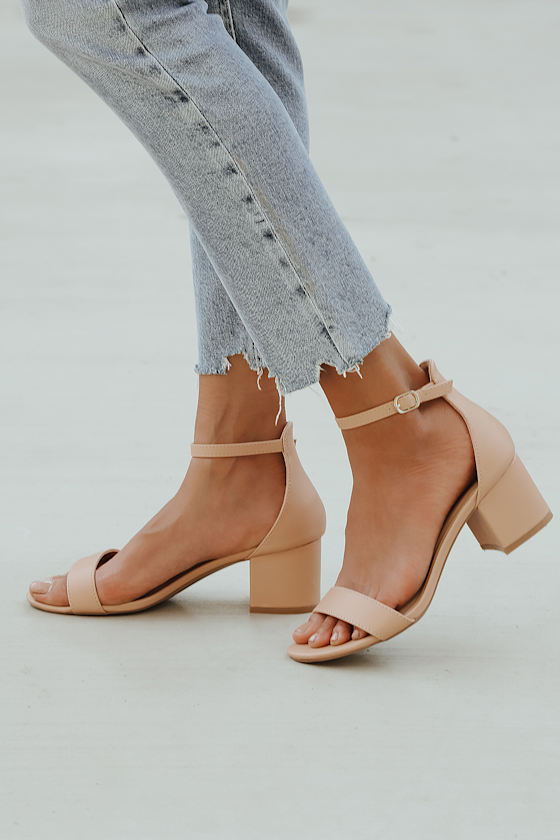 by lulus
There are some instances though when it would be appropriate for the bride to pay for bridesmaids' shoes and we'll explore those situations now.
Here's Exactly When the Bride Pays for Bridesmaid Shoes
If you ask bridesmaids to wear black bridesmaid shoes like these, that's a pretty easy request. This means they can wear any dress shoe they like, whether it be a wedge, a pump, a sandal, block heel, etc. You can even request they wear bridesmaid shoes with a heel or no heel in order to make everyone look more uniform.
However, there is one instance when the bride should absolutely buy the bridesmaid shoes: when you request a particular pair.
As an example, if you want every bridesmaid to wear a pair of Badgley Mischka heels with a specific style (like these below as an example), you should cover the cost of the shoes.
buy here
It doesn't come down to how pricey a shoe is, but it's the fact you're asking them to wear a very specific shoe and mandating it for the wedding day. Since they're already expected to wear a certain bridesmaid dress, asking for a certain shoe is a bit much; that's where etiquette kicks in and you should pay for bridesmaids shoes to wear, as it is a specific request.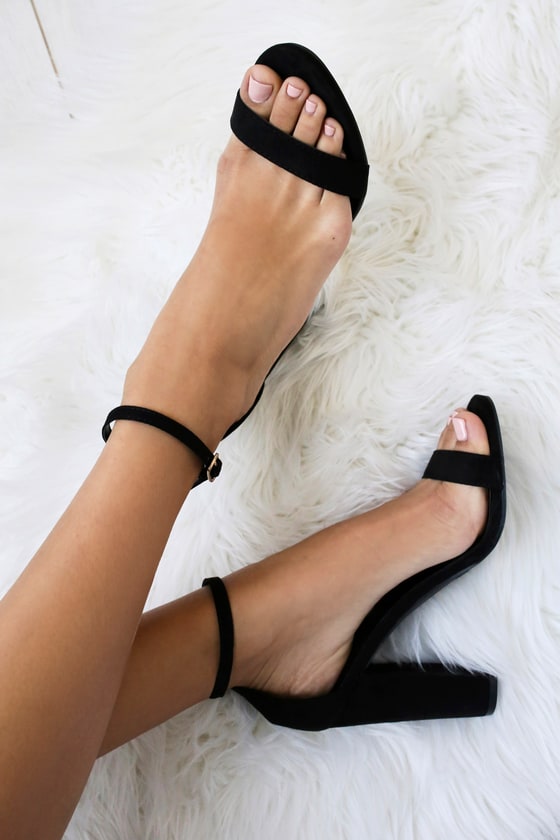 buy here
Who pays for bridesmaid shoes they will wear again?
If it is a shoe you think she'll like to wear again, it will make a wonderful bridesmaid gift and you can give your wedding party a heads up that you've taken care of the shoes (and they'll receive them when they get their bridesmaid gifts, usually at this time).
Does the bride pay for bridesmaid shoes AND give a gift?
If it is a shoe she would never wear again, don't make it the bridesmaid gift. The gift should be something they will use and enjoy. In this instance, you will buy the shoes for the bridesmaids and give them separate bridal party gifts.
Let Bridesmaids Wear Any Shoes They Love
I hope that clears up any confusion! And honestly, to keep things pretty easy going, I recommend giving bridesmaids the option to wear any shoe they want (in a particular color). We all have that tried-and-true pair of heels that never fails and, when given the opportunity to wear them for a long time, go for it. Shoes are one thing not worth taking a gamble on at the wedding, particularly when there are so many wedding shoe mistakes to avoid. Yikes!
Thanks for writing!
Happy Planning!
xo
Emma