Hello, loves! If you're planning your wedding ceremony, this is a must-read post. And, if you're not planning your ceremony yet, this is a must-bookmark post. (Hit Ctrl + D to save it for later or Pin on Pinterest!) We're answering one of the most commonly asked ceremony questions: are wedding programs required and are they a good idea? That's what bride-to-be, Lindsay, wanted to know when she asked us:
"Dear Emmaline, My wedding is in February and I'm planning my ceremony. Do I really need ceremony programs? Will guests even notice if I skip them altogether? I'm on a budget, so I want to make sure I'm spending money wisely. Thanks for your help!"
Great question, Lindsay! The answer to this question depends on what's right for your specific event, but we're here to help! Read on for the answer to Lindsay's question, see our list of pros and cons, and get inspired with handmade wedding programs (plus one clever alternative)…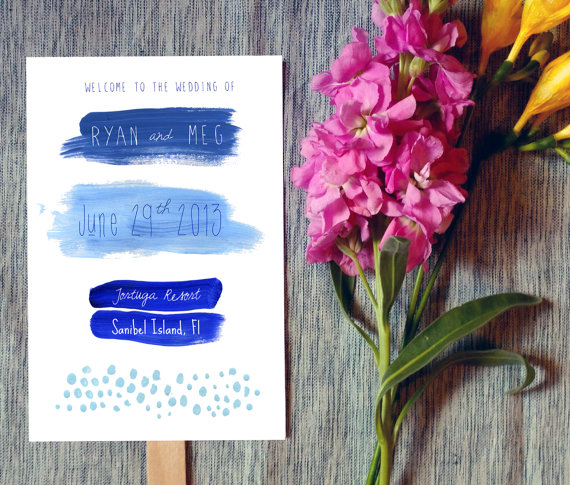 by hoopla love
Are Wedding Programs Required?

One reason (out of 1093493) why I love weddings so much is because no two are the same. Each couple, ceremony, and reception are remarkably different. While planning your wedding, keep in mind that no wedding detail is even *really* required. That's the fun part of being the engaged couple: everything is completely up to you. For instance, do you ever really need to send save the dates? No. Do you have to wear a veil? Nope. Same goes for escort cards AND place cards. So, wedding programs are not required, but they can be helpful. They're one of my favorite details because they can tie in your theme, entertain your guests (or cool 'em off with a fan style, shown below):


by hoopla love
Programs can also share your unique story. When a couple skips the ceremony program, I admittedly realize it — but that might just because of how wedding obsessed I really am. I love to flip through the program before ceremony begins and see the details the couple included in it. I like to see who is standing up on either side, see the carefully selected readings and songs the couple has chosen, and read any additional notes they've included. So, if you're like me, a wedding program may be the right choice for you. Here are a few reasons (aka "Pros") on why a program is a great detail to have.
Wedding Programs: The Pros
1) Wedding programs give guests something to peruse while waiting for your ceremony to begin.
Pick a unique wedding program – like a cootie catcher – and your guests will stay entertained.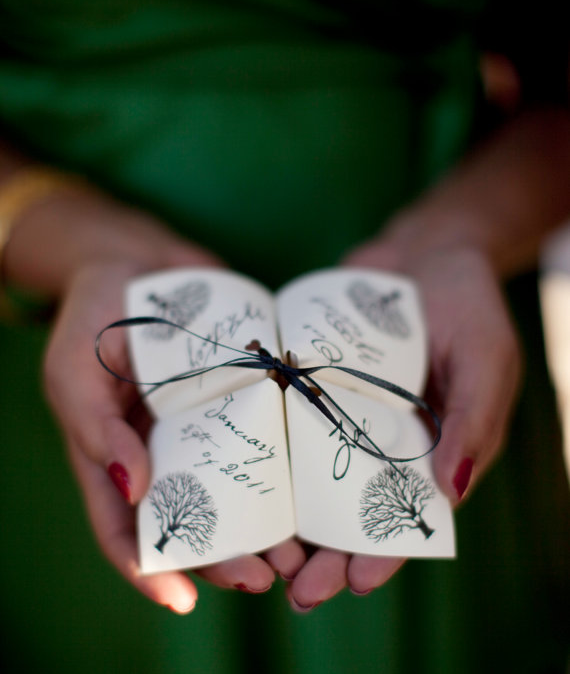 by alchemy hour designs, photo by stephanie a smith photography
These programs feature a word search and fun facts about the bride and groom. (Kids will especially love 'em!) Don't forget to include these — they're a must-have.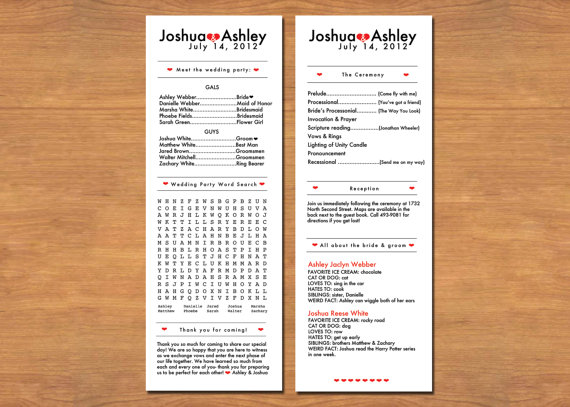 by ladygreydesign
And, how about these mad libs? They're awesome.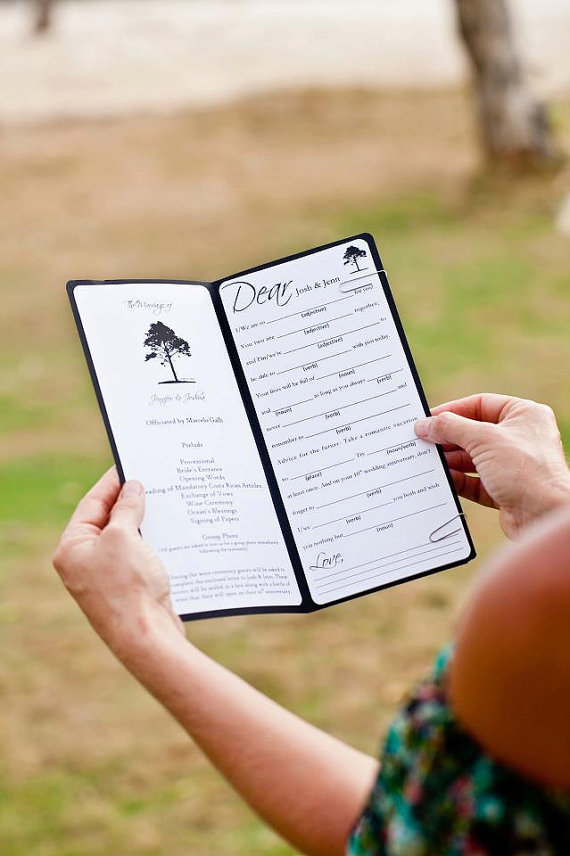 by pura vida creative
2) Fan wedding programs can keep guests cool.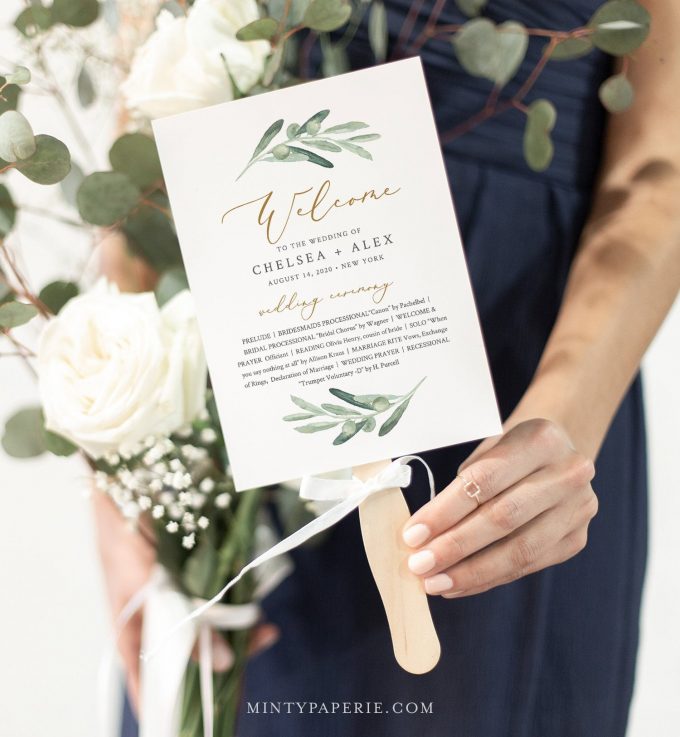 via here
3) Programs can provide information about your unique story and/or wedding party.
Check out these amazing illustrated wedding programs by B is for Brown.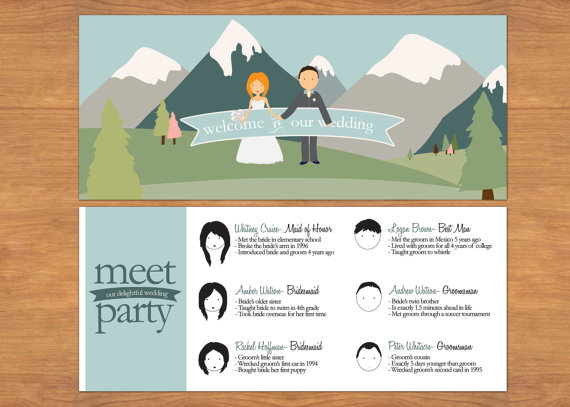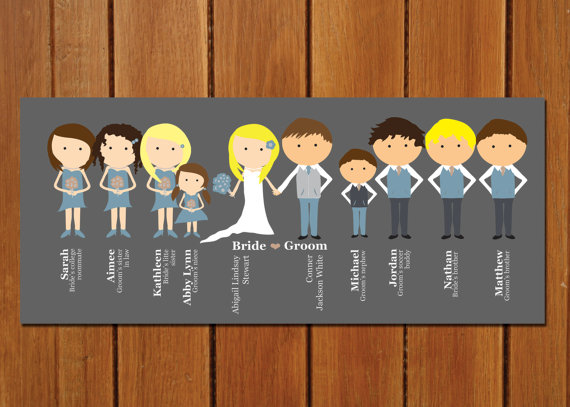 by b is for brown
4) Programs can include specific songs, readings, or responses (helpful for guests) during the ceremony.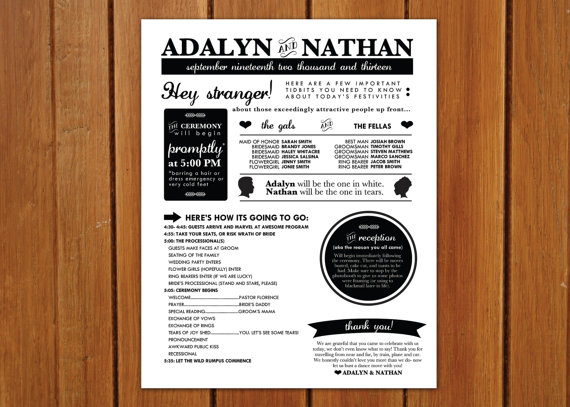 by b is for brown
5) Programs can include little toss packets (like confetti).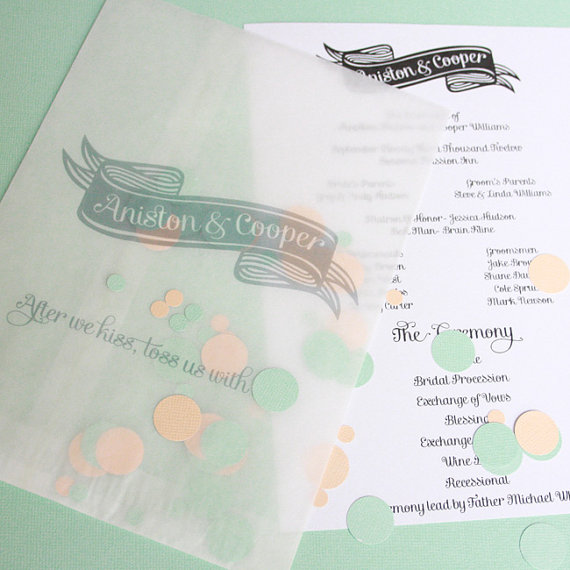 by print your party
Need more inspiration? Here are additional wedding programs to inspire you.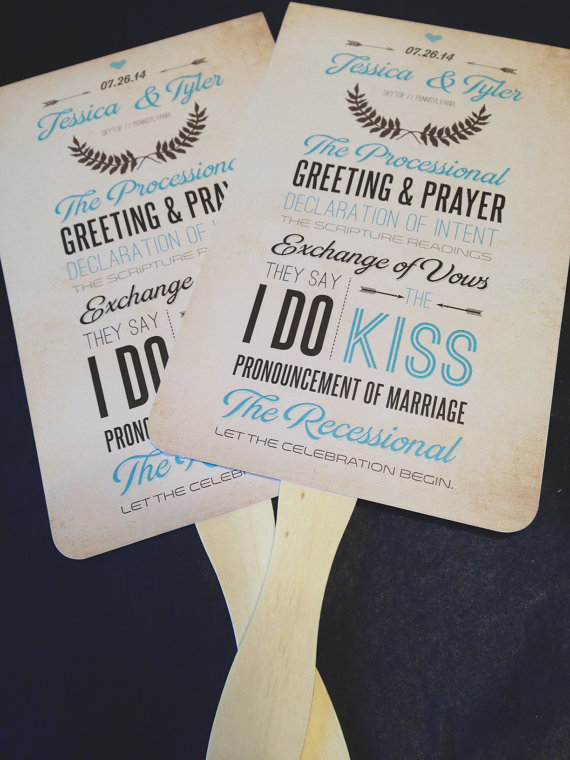 by the design brewery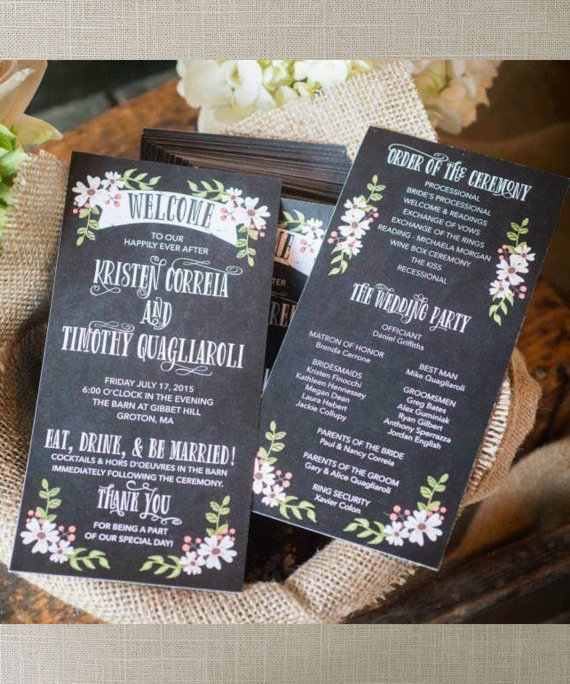 by creative union design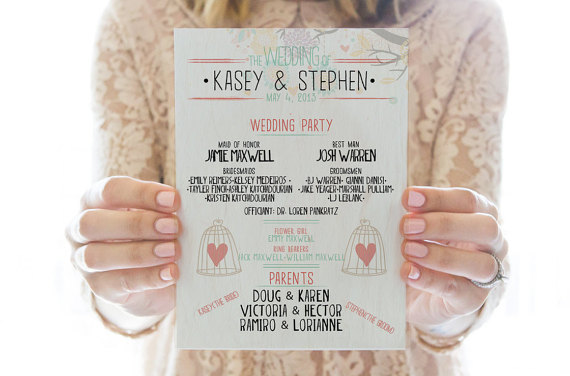 by red letter vows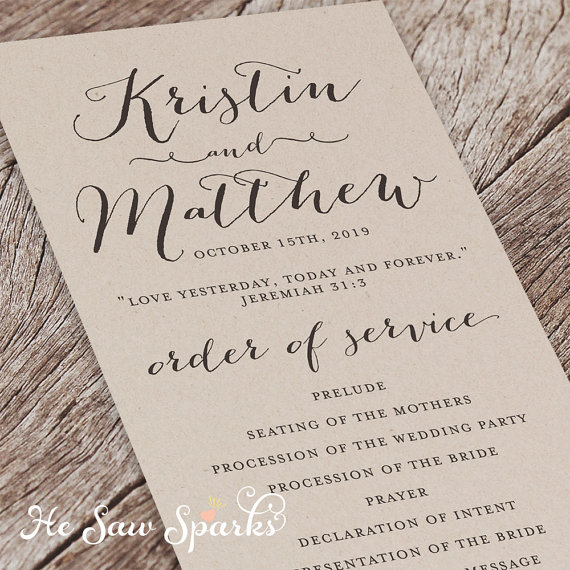 by he saw sparks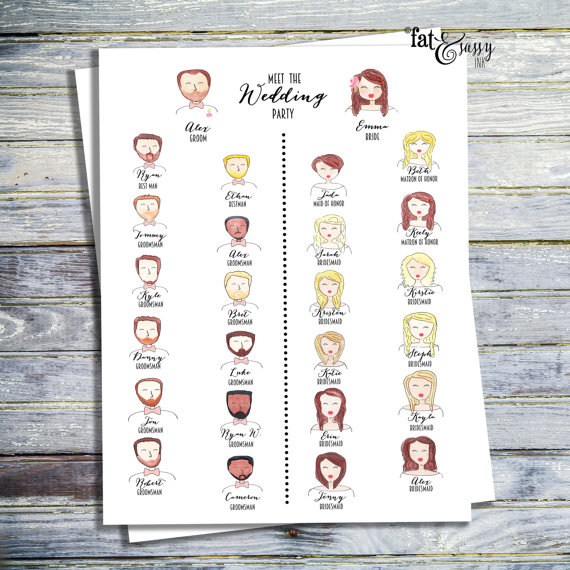 by fat and sassy ink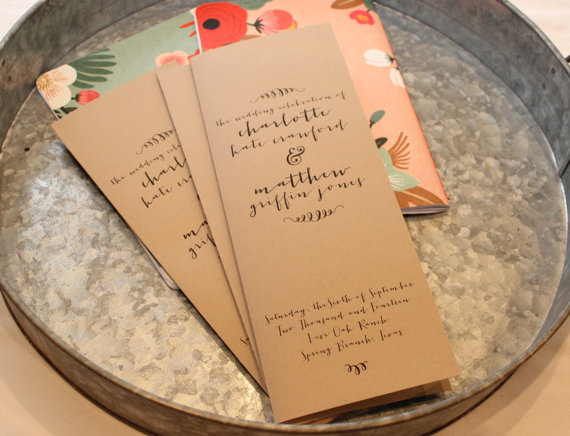 by plum prints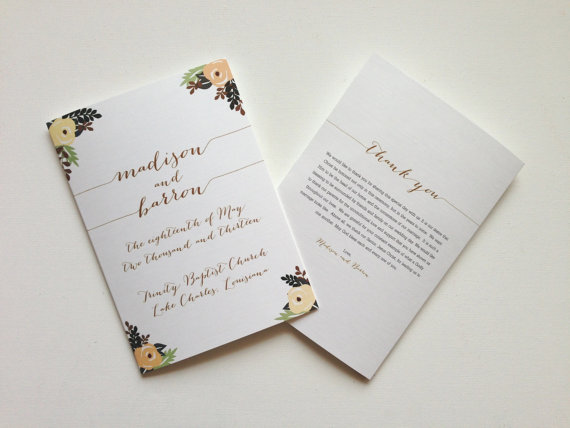 by paper please studio
And here's one clever program alternative! No paper required.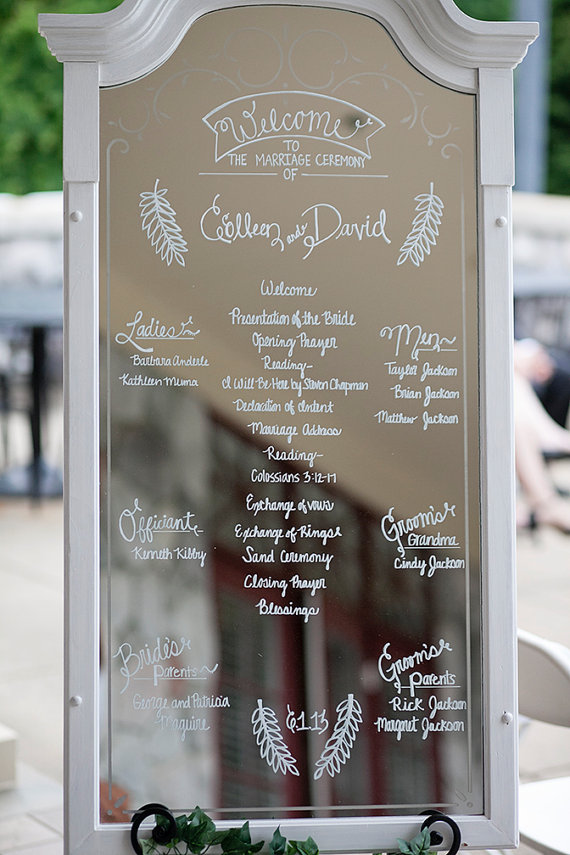 by the lovely glass jar
As with any good list, it wouldn't be complete without a few cons, too.
Wedding Programs: The Cons
1) Programs can be expensive.
You'll need wedding programs for each guest (or at least one per couple) which it can add up in cost.
2) You'll need to have someone pass programs out to guests.
Or, you can always place them in a a basket (like this). Make sure to place your wedding programs near the ceremony entrance so guests don't miss it.
2) Wedding programs are only used for a brief amount of time at the wedding.
You may feel like you're not getting your money's worth if your ceremony is very short.
3) Programs can be left behind at your ceremony site…
… so you'll need to clean 'em up afterward.
– – –
In conclusion, wedding programs are not required but can offer a personalized touch to your ceremony. Have a question? Just Ask Emmaline and your question may appear in an upcoming post!
Happy Planning!
♥
-E.
P.S. Need more wedding advice and ideas? Check out my new book, The Inspired Wedding: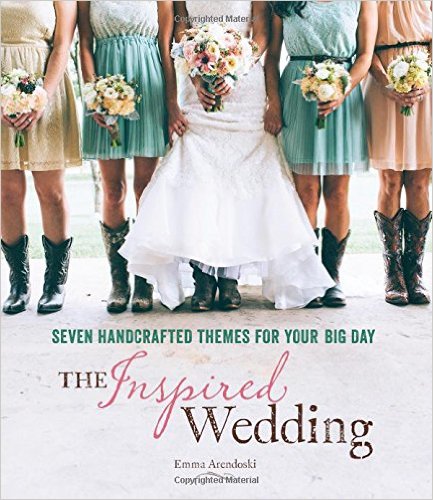 the inspired wedding
What do you think about wedding programs? Will you be using them?
Tell us yes or no — and explain why — below!