It's time for our annual Halloween wedding ideas round-up! Are you ready for the holiday? Stay tuned to our list for the latest.
by adorning beauty co.
Hi loves! Are you excited about Halloween coming up soon? We hope so! It seems like just yesterday we were dressing Little Andrew up in his dinosaur costume. Now his baby brother Benjamin is going to be wearing it! The verdict is still out on what Andrew will be: he's deciding between Paw Patrol (Chase) or Elmo. We'll keep you updated. ;)
In celebration of the upcoming holiday, we're sharing our favorite Halloween wedding ideas. If you're planning a fall wedding with an underlying Halloween or orange-and-black color palette, you'll love these inspired finds. Plus, since it's still a few weeks out, you have some time to gather them up last-minute if you need them in time. And if you thought a Halloween wedding sounded like a silly twist on a costume party, you'll be surprised at what you find! The ideas we've rounded up are fun but some are surprisingly stylish, too! You know we wouldn't lead you astray. And, just as a side-note: as with all wedding themes, there's no need to go overboard on the Halloween themed ideas here. Just a few will do — you still want it to look like a wedding (and not a Halloween party), after all. Enjoy!

Halloween Wedding Ideas
1. Halloween Wedding Invitations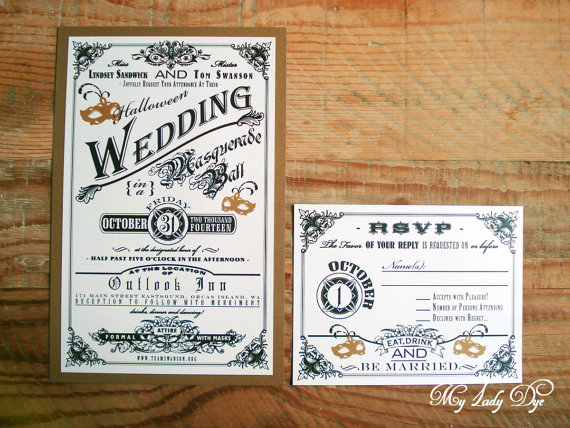 by my lady dye
2. Mr. and Mrs. (Frankenstein + His Bride) Coffee Mugs
Perfect for pumpkin spice coffee. Hot cocoa. Tea. Hot apple cider. YUM.
by lenny mud
3. Halloween inspired centerpiece with twinkle lights
bouquet by christmas168
4. Elegant Black Flapper-Style Headband
by adorning beauty co.
5. Black Flower Lapel
Makes a great boutonniere alternative!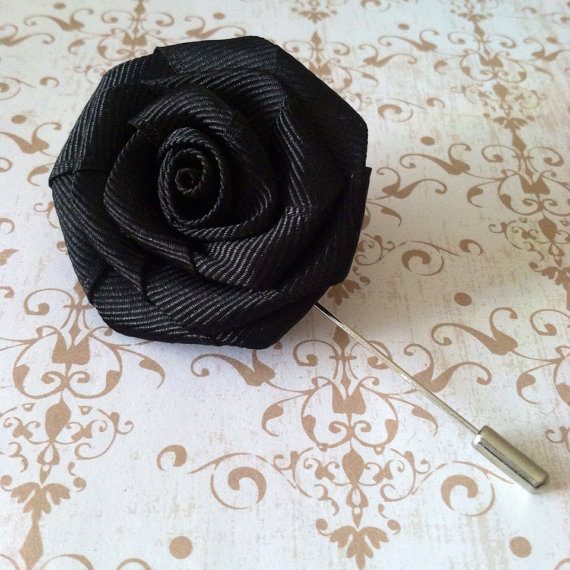 by neck and lapel
6. Halloween Houses as Decor
by rodica
by rodica
7. Halloween Ring Box
For a Day of the Dead wedding, perhaps?
by bragging bags
8. Black Veil
Either just on the trim…
by veils of art
… or a totally gothic look!
by veils of art
9. Chic Paper Garland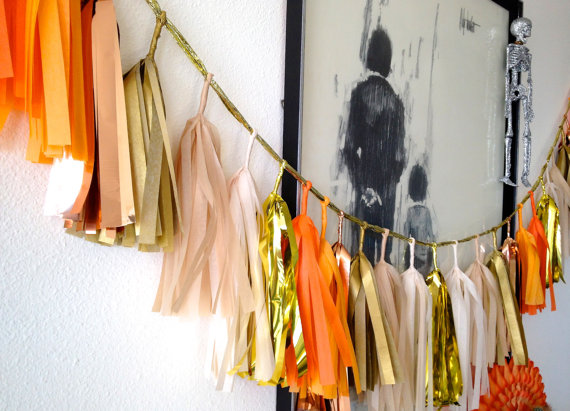 by everly lane design
10. Hot Orange Heels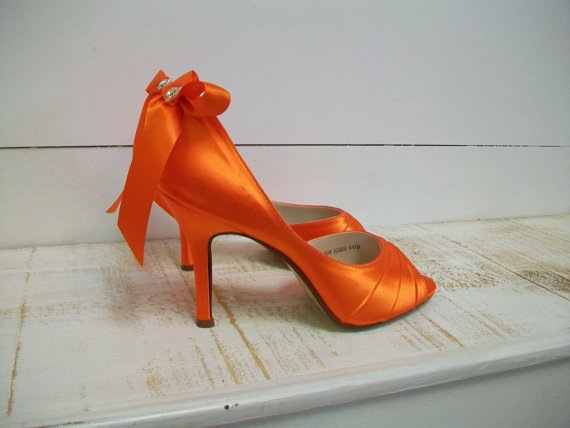 by paris xox
11. Orange and Black Striped Straws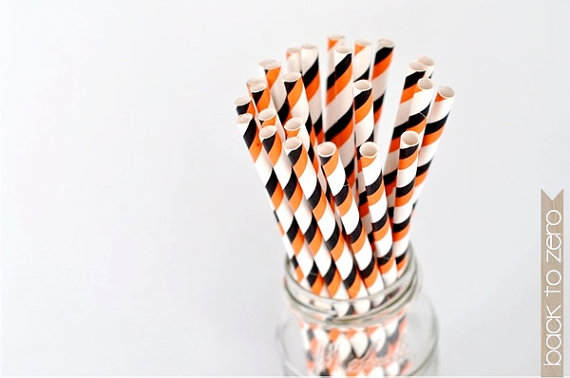 by back to zero
12. Orange and White Striped Treat Bags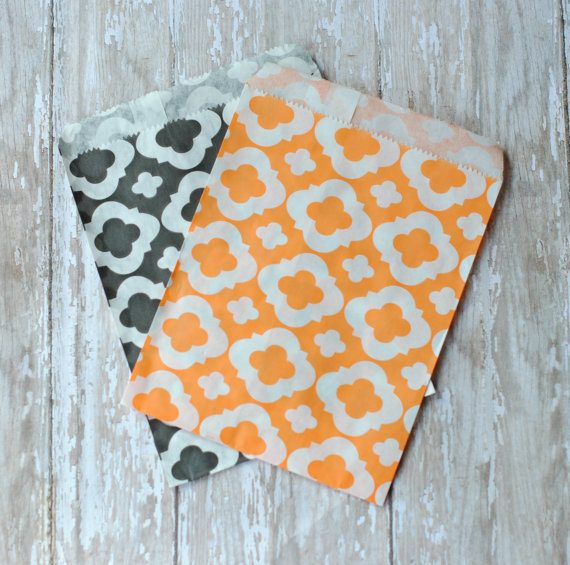 by ebows boutique
13. Orange and Black Clutch Purse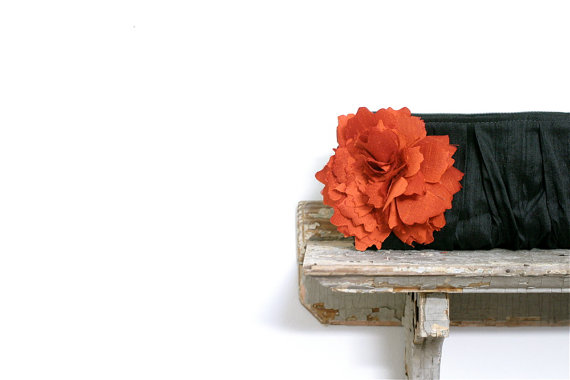 by eclu
14. Halloween Inspired Garter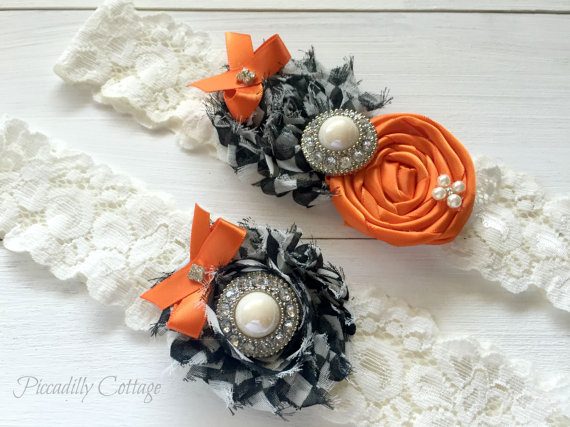 by picadilly cottage
15. Hair Accessory for the Flower Girls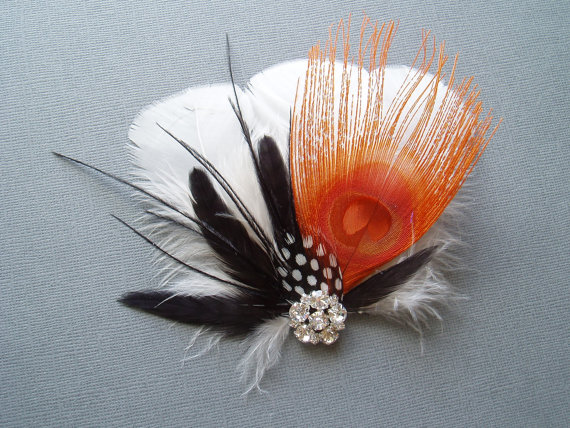 by wee gardens
16. Boutonniere for the Boys
by tellable design
17. Escort Cards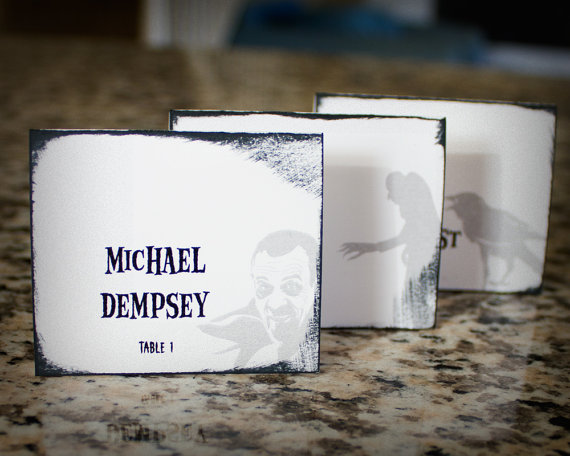 by shanna michele designs
18. Cuff Links for Groomsmen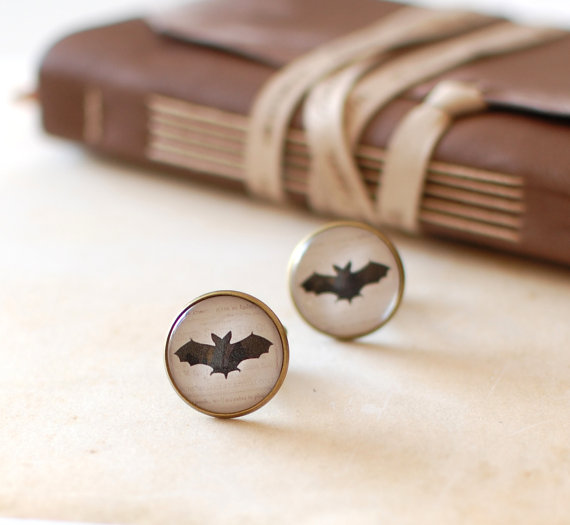 by juju treasures
19. "Boo" Halloween Wedding Cupcake Toppers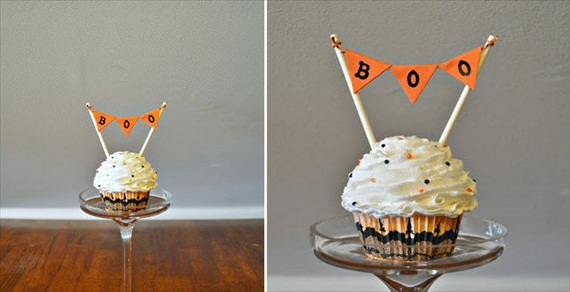 by ms apple
20. Halloween Wedding Coaster Favors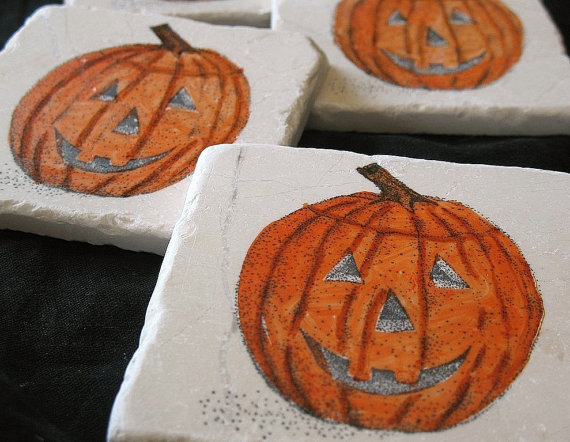 by my little chickadee creations
21. Halloween Wedding Black Cake Stand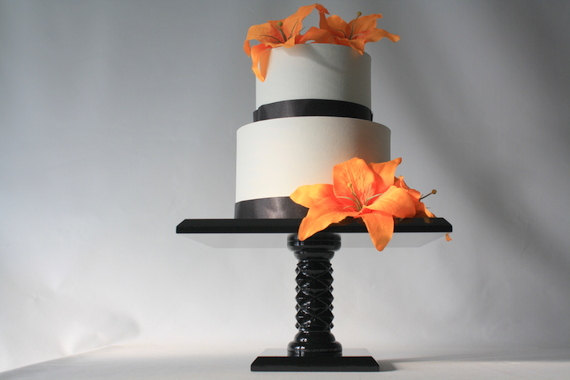 by adaura
22. Orange and Black Ring Pillow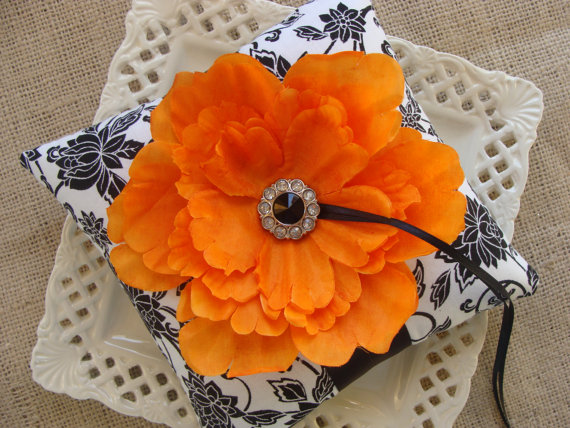 by crafting4u
23. Halloween Wedding Bunting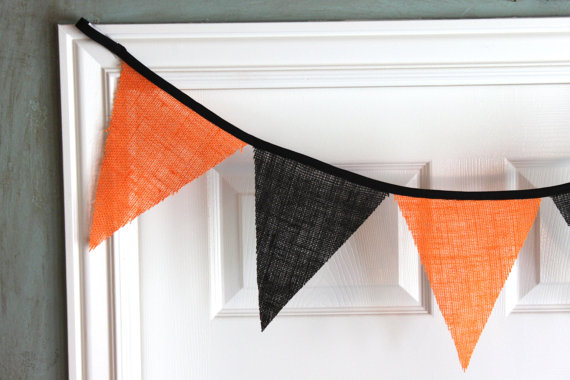 by sugar owl design
24. Delectable Orange + Black Cookies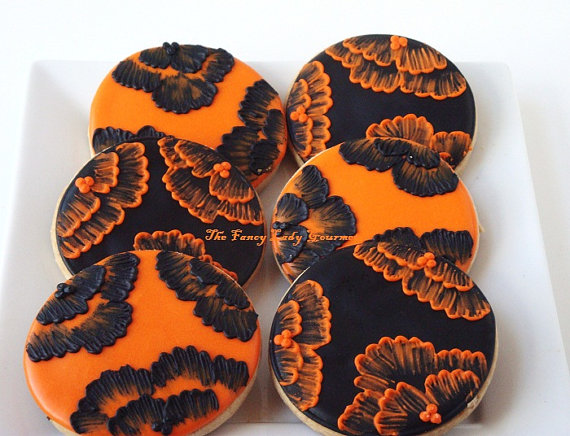 by the fancy lady gourmet
25. Orange + Black Necklace for Bridesmaids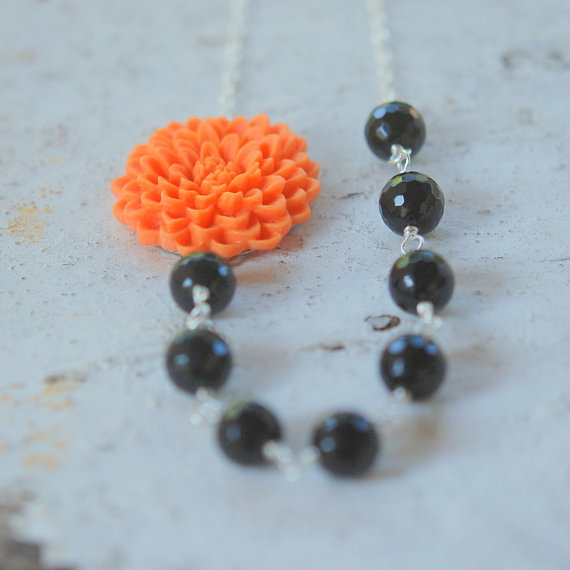 by rustic gem
26. Cocktail Rim Sugars
by dell cove spice company
27. Printable Halloween Accents
by blush printables
28. Black and Orange Fringe Decor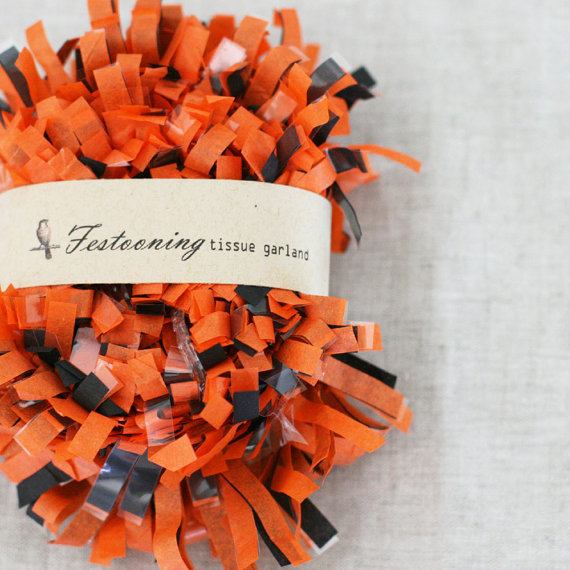 by caramelos
29. Halloween Wedding Photo Booth Props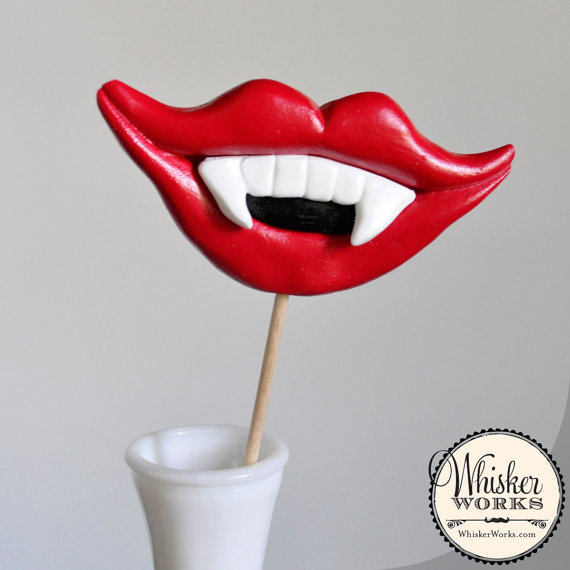 by whisker works
30. Black Chandelier
by uncommon
So, dish: which of these ideas is your favorite? I love those heels. And those mugs. And ALL OF THE THINGS. Tell me your fave!
xox
-E.
P.S. Did you see our bridesmaid gift guide and groomsmen gift guide yet? Don't miss them!