Hi, loves! Our Ask Emmaline inbox is popular these days and we're loving your new questions! This latest wedding advice question is from Elizabeth who is wondering about groomsmen attire. She wants to know: can groomsmen wear different suits?
by todd snyder
She writes,
"Dear Emmaline Bride, I need to know if my groomsmen can wear different suits or if the groomsmen have to wear the same kind of suit? My bridesmaids are mismatched so I wondered if the groomsmen can do the same thing. Thank you!"
Hi Elizabeth! Great question. I'm glad you mentioned about bridesmaids being mismatched, as that helps to put together a whole picture as you ask groomsmen to SUIT UP! :)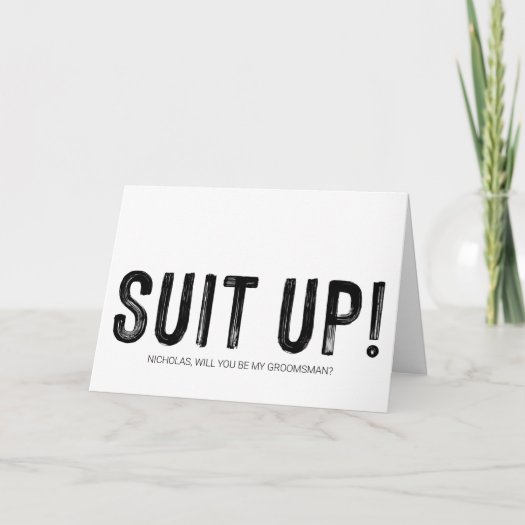 by cocopress
Now, do groomsmen have to match? Let's discuss because that's a multi-tiered question.
Traditionally speaking, the groomsmen wear the same suits as each other, but the groom differentiates himself in some way. This can be done with a different color tie, a unique pocket square, lapel, or boutonniere… even a special groom watch can make him stand out.
via here
Do Groomsmen Wear Same Color as the Groom?
Yes: groomsmen wear the same color as the groom for the suit. However, this is traditionally speaking; you can choose to wear a different color as the groom, if you'd like to stand out more. This is up to you and it's your wedding, so do anything you'd like! We usually see the groom wearing the same suit or tux color, though, as it is more uniform in photos. The groom can wear a different color than groomsmen for the tie, vest, or pocket square, or even wear a boutonniere that is more lavish than the others to stand out.
boutonnieres by serenity
Now, if you want to know whether groomsmen can wear different suits from each other, that's an entirely different conversation. The idea of mismatched groomsmen is not as complicated as bridesmaids, since dresses can be long or short, strapless or halter, etc.
Groomsmen suits are typically navy, black, or grey; the formality is pretty much the same across the board. You can make a suit a little less formal by wearing a sport jacket instead of a suit coat, or leather suspenders and a bow tie instead of a jacket, but other than that, the suits are formal attire.
by todd snyder
But if you want groomsmen to be "mismatched" — each groomsman wears any suit he loves in navy blue, for instance — then yes, that is completely acceptable!
Navy blue or black are great ways to have mismatched groomsmen looks; those colors are pretty standard from every retailer.
by todd snyder
But if you want to venture into grey territory, tread carefully because grey and charcoal, light grey, or medium grey are all varying shades. I would err on the side of caution and, if you want groomsmen to wear different suits, choose only navy or black.
If you want groomsmen to wear grey, just be very specific on what gradient because it will look best in photos if everyone is uniform in suit color. Or order the suits from the same retailer.
by todd snyder
Can Groomsmen Wear Just Vests?
Yes! If your wedding is less formal and you prefer a more laid-back look, groomsmen can wear just vests over a dress shirt and paired with a tie or bow tie instead of a suit jacket or sports jacket.
Many couples opt for this style and allow groomsmen to wear just vests particularly when the weather is humid or hot and it is an outdoor/backyard wedding.
And of course, it is best to give ties to groomsmen in a specific pattern or color. This makes a great gift and gives groomsmen what they need for the wedding. Suits are one thing, but the groomsmen ties should match each other with the exception of the groom who can wear a different tie to stand out.
Can Groomsmen Wear Different Shoes?
Yes! Of course. Groomsmen can wear different shoes. Just as bridesmaid shoes vary, groomsmen are encouraged to wear different shoes but in the same color so everyone is uniform. Everyone has a favorite pair of dress shoes and if they're already worn-in a bit, that's even better so his feet won't hurt wearing them all day long. You can browse groomsmen dress shoes here for ideas or shop here with reviews.
by pair of kings
TL;DR
Can groomsmen wear different suits? Yes, but stick to the same color for each suit. And if possible, purchase the same ties and pocket squares from one retailer. This keeps things more uniform in your photos.
I hope it helps! If you have more questions on groomsmen mismatching or the groomsman attire, comment below!
Hope it helps. Thanks for writing!
xo
Emma