Want to wear a Last Rodeo bachelorette hat with your girls? We are sharing five fun ways to rock it at your bachelorette party! Read on for more + subscribe for the latest to your inbox!
Whether you're kickin' it with your crew down south (hey, NashBash!) or you're trying to bring some yeehaw to a beach/pool rendezvous, a bachelorette cowboy hat is the chicest bridal accessory for any party destination. Luckily for you, this is the CUTEST version you've set your eyes on yet.
A hat this special deserves its own outfit curated around it, so here's a quick list of the best 5 ways to rock this must-have bachelorette party hat. Giddy up!
How to Wear a Last Rodeo Bachelorette Hat
Here are some outfit ideas for your special night on the town.
1. Wear It With a Super Cute Summer Dress
Cowgirl hats plus summer dresses are so on-trend! A summer dress and cowboy hat combo is the perfect style for a bride whose bachelorette party is somewhere with hot, humid weather and casual nighttime vibes.
Throw on a pair of pink cowboy boots and rock your Last Rodeo hat to hit the town bar-hopping in style.
via here
2. Casual with Your Most Flattering Top and Your Favorite Jeans
Who doesn't love a comfy, classic combination like a pair of heels, your favorite jeans, and a favorite top? Add a cowgirl hat that screams, "I'm The Bride!" and you're ready for a night on the town. This look is chill enough for Sunday brunch with your besties but loud enough for a night out so no one forgets who the soon-to-be Mrs is. :)
3. With a Bridal Swimsuit
Grab your favorite all-white bridal swimsuit to match your cowgirl hat for a fun day out on the beach! You can even rock this look in your fave cozy snow-covered cabin in Apsen — with a hot tub or the heat blaring, of course. Prance around in a one-piece swimsuit and your Last Rodeo hat for the cutest snaps on IG.
4. Complete The Look With a Flashy Maxi Dress
A fancy maxi dress with a cowgirl hat is a total vibe. We recommend a sequin maxi dress with your Last Rodeo hat to really let those sparkles shine! If you need an outfit for a space cowgirl-themed bachelorette bash, look no further than this perfect combination.
5. With a Jumpsuit or Romper
We love a matching set moment. A jumpsuit is the perfect versatile look for the clear star of your outfit: your Last Rodeo hat. You can really let your hair down and never worry about a wardrobe malfunction while rocking a jumpsuit. Throw on a stiletto and hit the club or rock your favorite chunky sandals for a white-sand beach vibe.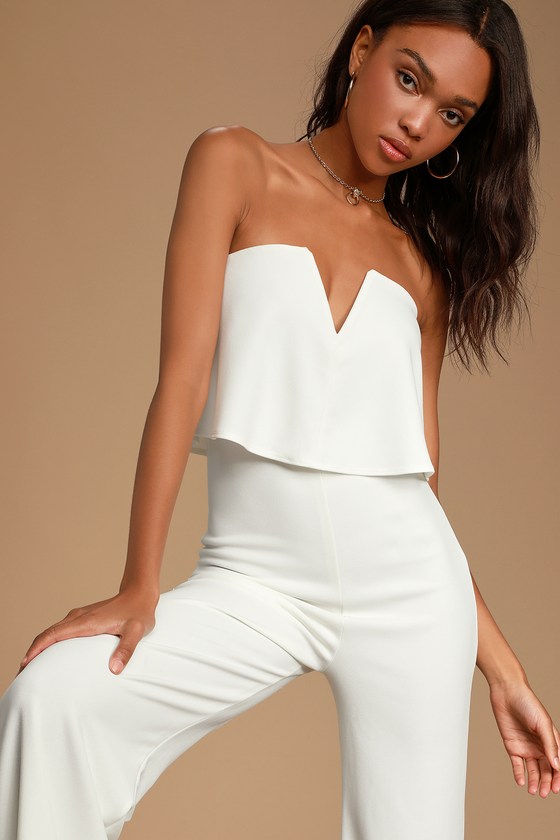 shop here
Prefer a romper? This sequin romper will look great with your cowgirl hat!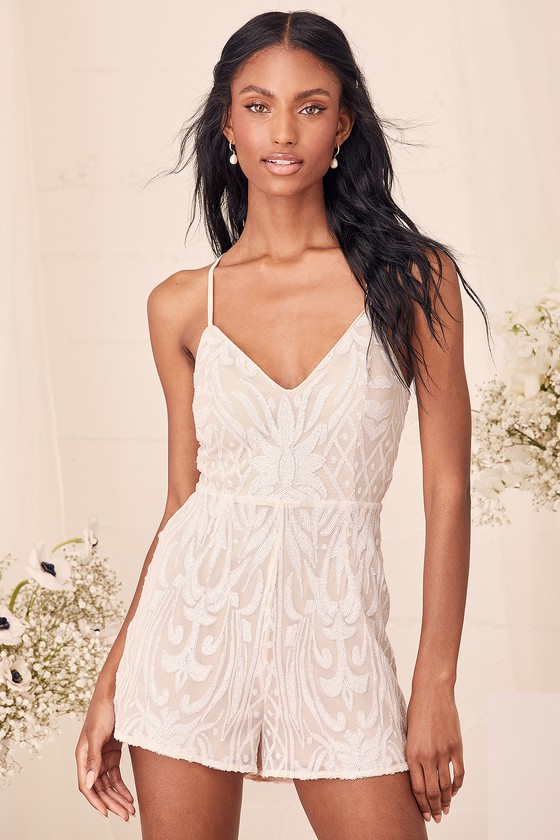 via here
Don't Forget the Bridal Accessories
Make sure your entire crew is the center of attention at the party and on social media feeds with the most fun bridal party accessories. Nothing grabs attention more than a fun cowgirl hat. But don't stop there: make sure your bachelorettes have the best party decorations like a cold drink with fun straws, a colorful sash, chic sunglasses, and more.
SHOP → You can find it all at the website and the shop.
So, tell us: are you planning to rock one of these outfits? Tell us all about it in the comment box below!
xo
Emma
This is a sponsored post.