If you've been on Pinterest lately, chances are you've seen a version of this please be seeded wedding idea somewhere on your feed.
sign via southern roots studio e
I just can't get enough of it: it's a wedding seating chart and wedding favor in one and, let's admit it, a pretty adorable idea. (Remember this?!)
Instead of a traditional seating chart, this please be seeded wedding decoration provides guests with their names and table number, written on a tag and attached to a bag of flower, vegetable, fruit, or plant seeds.
TIP: Planning a fall wedding? This idea isn't just for spring and summer! Give guests pumpkin seeds or sunflower seeds instead!
If you like the idea of giving guests something they'll totally (actually!) use, and one that won't end up in a garbage heap somewhere, this is it!
Here's some ways to make your please be seeded wedding chart totally rock.
Please Be Seeded
First, you'll need signage. Guests don't typically just think, okay, cool, I'll go ahead and grab a pack of seeds. Instead, you'll use a sign as a guide.
Be Seeded Sign
Here's one option: a please be seeded sign by SouthernRootsStudioE.
This sign is so cute! You can buy it here.
Here's another sign option by BlackRockCreation.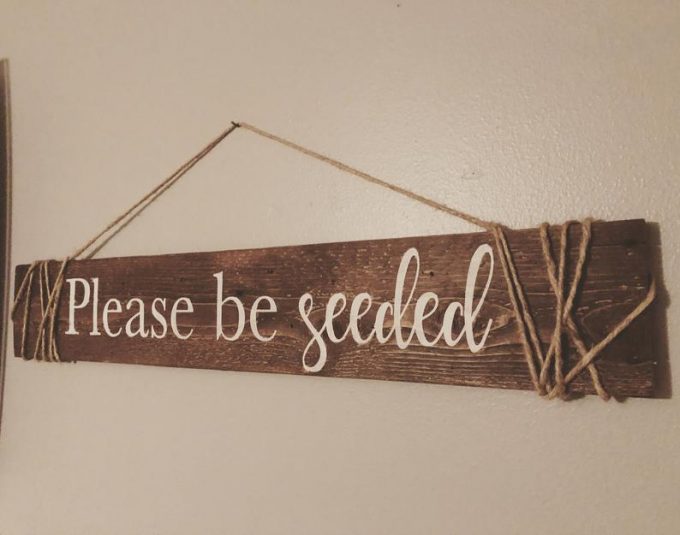 – Buy it here.
In this example, they used a picture frame and chicken wire to create a space for the escort cards / seed packets to hang and add a rustic look.
It is pretty easy to make it yourself, paint the frame, and attach the chicken wire with nails on the back.
Or you can buy it pre-made and save yourself the trouble; you can get something like this by Darice.
Chicken Wire Window – 16″ x 20″ | via here
This chicken wire window makes it super easy to create your own please be seeded wedding seating chart. Just paint the frame (or leave natural, if that's more your style).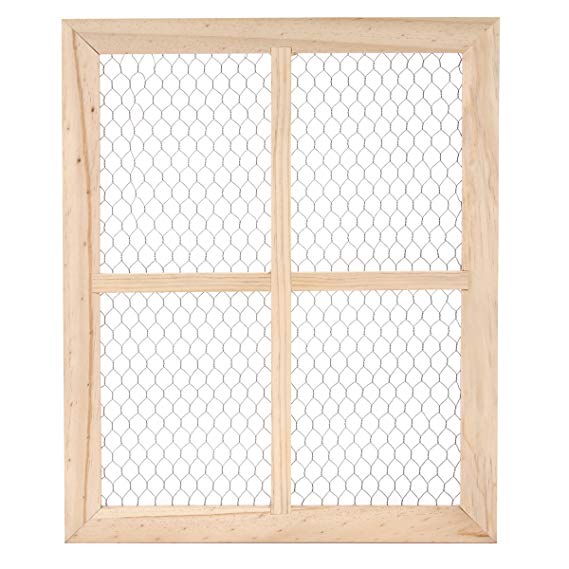 – Buy yours here.
Chicken Wire Chalkboard Window – 13.75″ x 22″ | via here
Here's another option, this time with a chalkboard option for writing your own please be seeded wedding signage. (Use these markers.)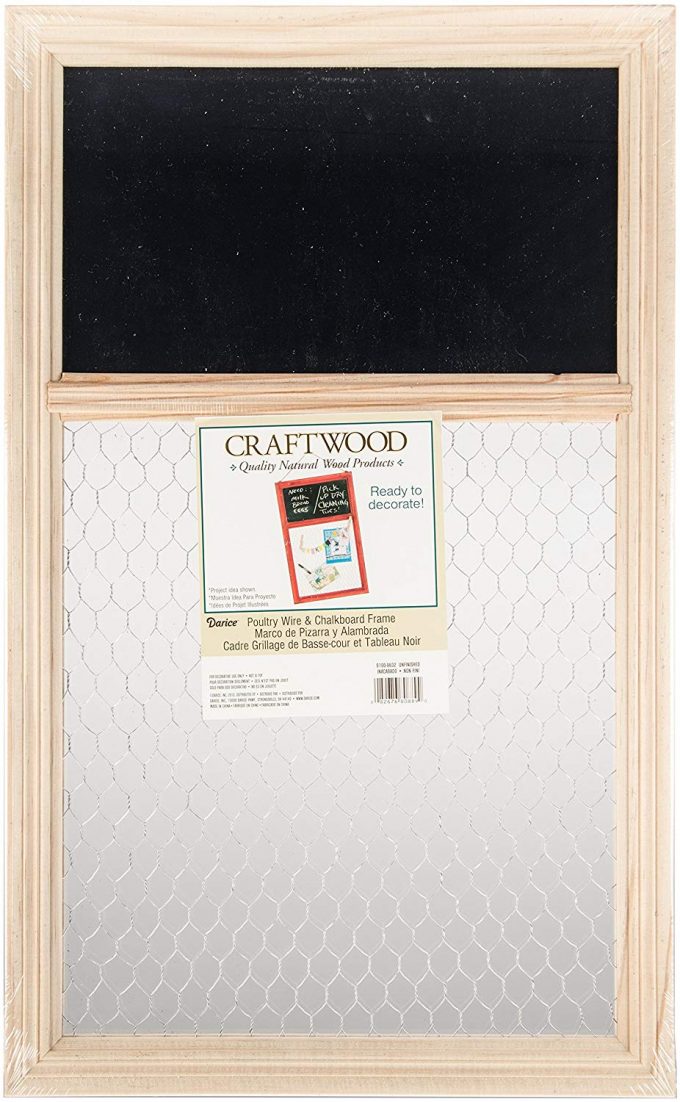 – Get it here.
Twine | via here
Next, you'll use string or jute twine cross the window / frame. This white hemp cord will look the best and be the strongest choice.
– Buy your cord here.
Seed Packet Favors
You'll obviously need seed packet favors for this project; there are a few ways you can go about this.
Here's a pre-made option from SweetEnchantment as one option. Everything here is all ready to go: names and table numbers printed, seeds filled, nice bag, instructions, even! It doesn't get easier than that.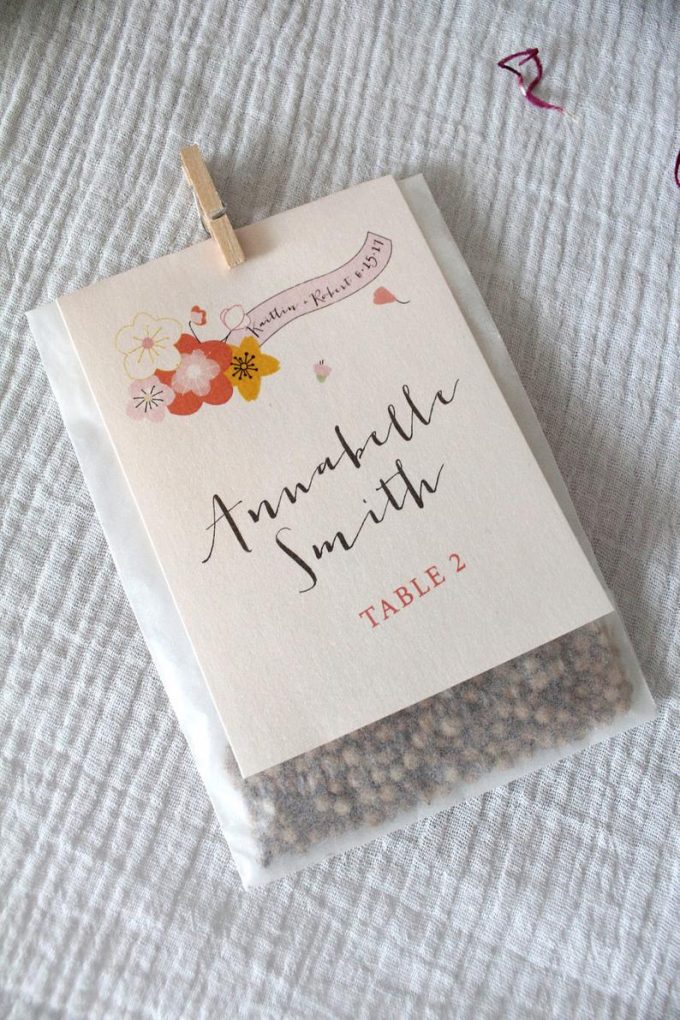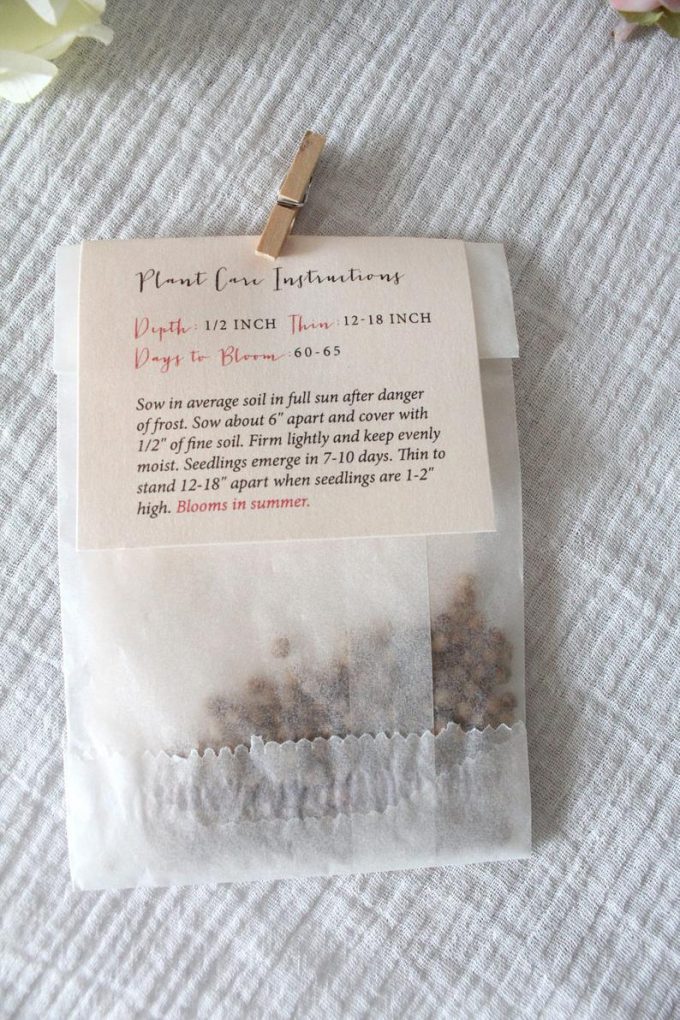 – Buy them here.
These seed packet favors are another fantastic choice; all you have to do is add a label or write each guest's name on the packet. These are by PlainJane2424.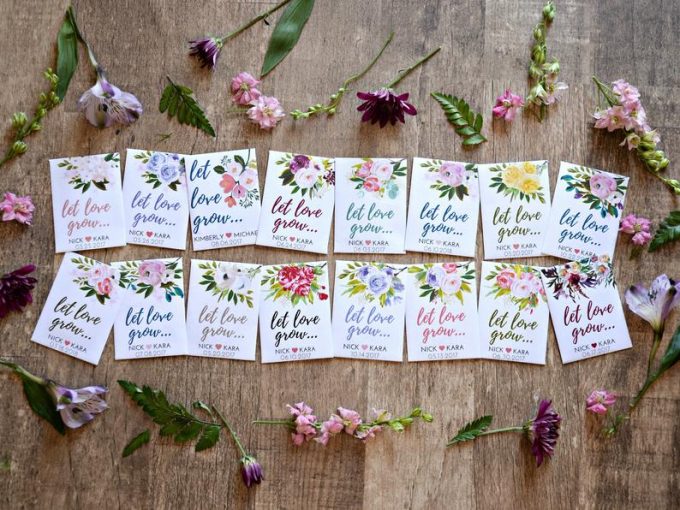 – Buy these seed favors here.
And last but not least, these packets are another beautiful choice. I like the heart-shaped plantable seeds on the front. By KookaPaperie.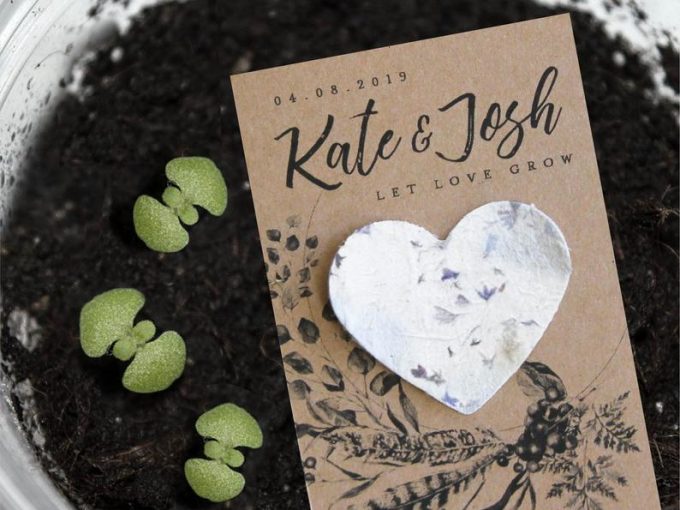 – Buy yours here.
Easel or Hang on the Wall
You can hang the photo frame / window on a wall, if you're having an outdoor wedding with a place to do so; otherwise, you'll want to use an easel on a table top to display it. You can use a floor easel like this, a tabletop easel like this, or ask your venue if you can borrow one (most venues have one you can use for free or rent for a small fee).
Don't forget clothespins!
Mini Clothespins
These clothespins, available in many colors, are a good option for hanging your seed packets. You can buy them here.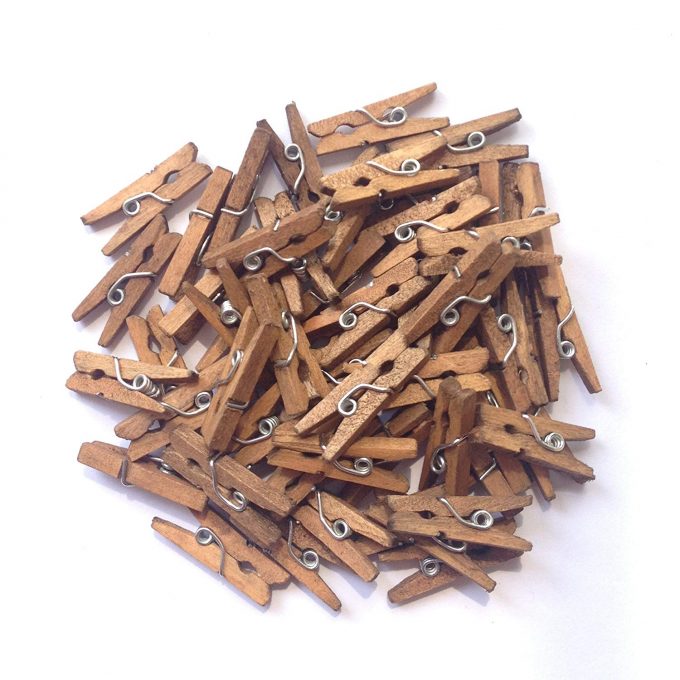 via here
– Buy them here.
And there you have it: an easy-to-make please be seeded wedding set-up! Now your guests can find their seats and grab their favors all-in-one.
What do you think about these seed favors? Are you doing this seating chart at your wedding? Tell us in the comment box below!
Happy Planning!
xo
Emma