Are you wondering what cocktail wedding attire means? If you're invited to a wedding with cocktail attire preferred, here's the guide for you! We'll show you what men wear to a cocktail wedding, along with cocktail wedding attire women. Be sure to subscribe for FREE for the latest wedding tips to your inbox!
by lulus
You received an invitation that reads, "Cocktail Attire Preferred", and now you're wondering what the heck to wear. Don't worry, we're here to help! In this blog post, we'll show you exactly what to wear to a cocktail wedding for women and men.
This blog post is inspired by a recent question by a wedding guest, Marissa. She writes,
"Hi Emmaline, I'm invited to a wedding this summer that says cocktail attire preferred. What does that mean? What exactly do I wear to a cocktail wedding? Thanks!"
Great question, Marissa, and thanks for writing! Cocktail attire for wedding dress codes means a healthy balance between formal and casual.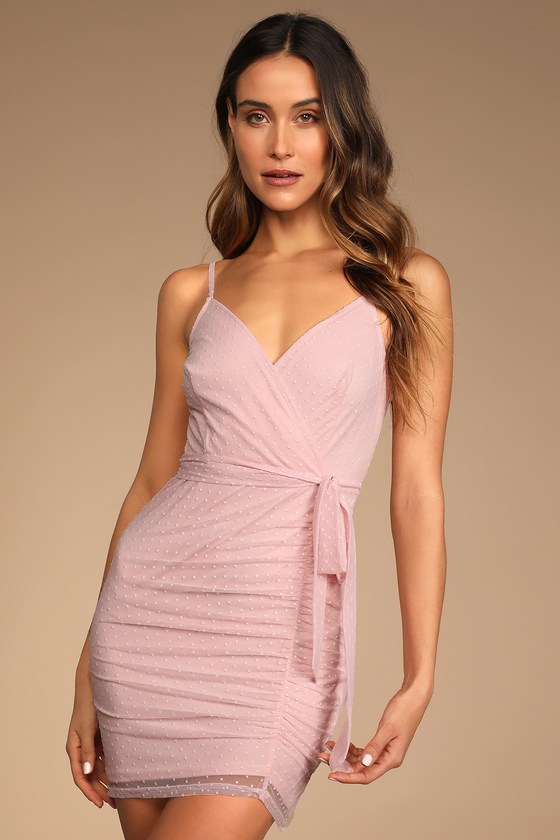 shop here
As a rule of thumb, you should wear cocktail attire that is not too formal, but not too casual; you want to be dressed up but comfortable. Here's a quick vlog on the topic:
Cocktail Wedding Attire
Here is a guide of exactly what to wear as cocktail attire to a wedding.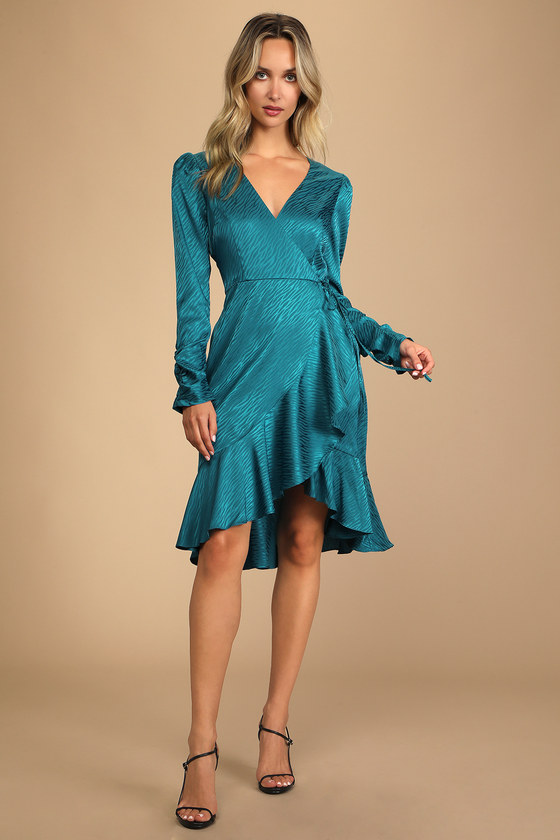 by lulus
Cocktail Attire for Men
When it comes to mens' cocktail attire for a wedding, it's pretty simple: men wear a suit.
Men should dress in:
• a jacket
by todd snyder
• dress shirt
• tie
• nice pair of dress pants
by todd snyder
• a belt
• a pair of dress shoes that match the belt
Cocktail attire for men is fairly straightforward. The only rule here is to choose lighter fabric colors in the warmer months and darker colors (and fabrics like wool) in the cooler months. (Not sure how to suit up? Check out this website for inspo. They have great suggestions on how to put it all together!)
Cocktail Attire for Women Wedding
When you're picking out what kind of dress to wear for a cocktail attire wedding, here's a tip: find one that strikes a balance between formal and casual. The dress should be formal enough to be dressed up, but not too formal to overshadow the bride. As a rule of thumb, cocktail wedding attire for women means no floor-length gowns; instead, choose a dress that is mini, midi, or tea-length in style.
Avoid anything too formal: you'll want to dress up, but be comfortable.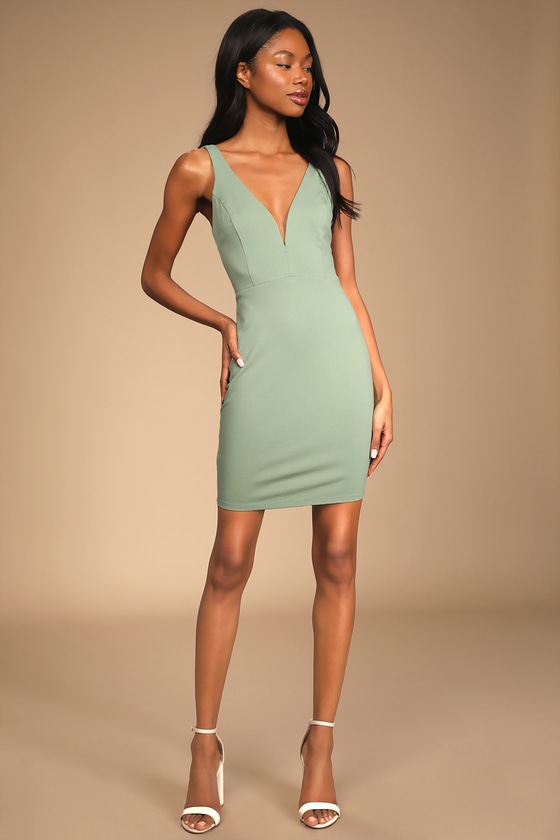 by lulus
As a tip, you can always look to the formality or theme of the wedding, based on the invitation and the location of the venue. Will the wedding have some art deco inspiration? Choose a sequin dress in a cocktail length. Is this a barn wedding with a rustic feel? Choose a midi length cocktail dress with a floral print. Use the invitation and any knowledge you have about the wedding as inspiration when you select your cocktail attire.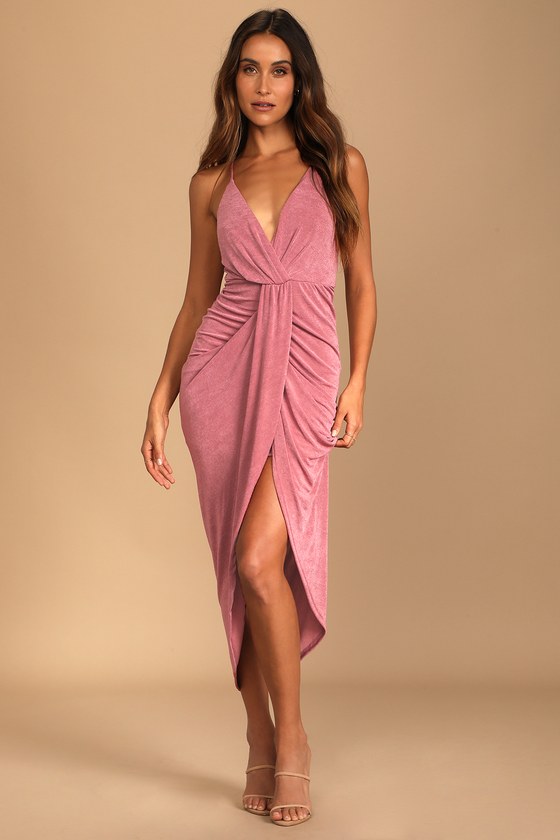 shop here
For a cocktail dress that goes with everything and has an elegant vibe, check out this navy blue dress in an off-the-shoulder neckline from Lulus.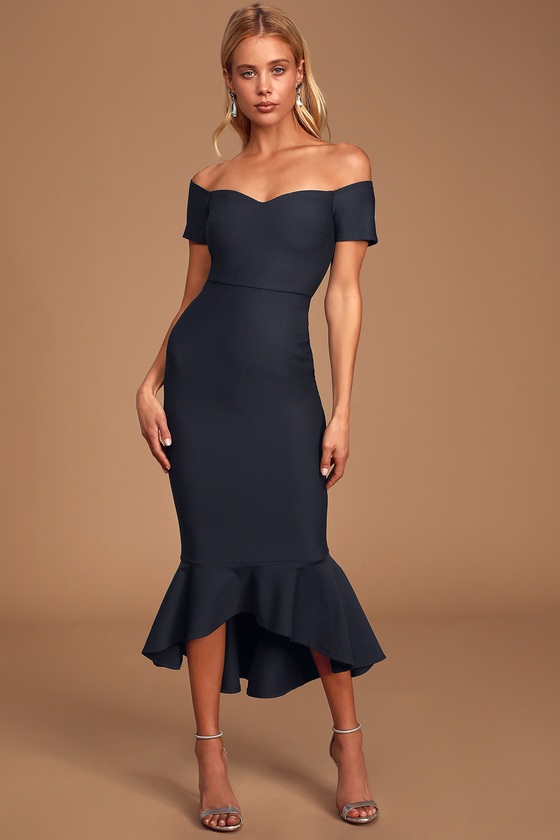 shop here
When in doubt, your best choice is a little black dress with a colorful clutch purse, a nice pair of earrings or a statement necklace, and a pair of heels, flats, of wedges.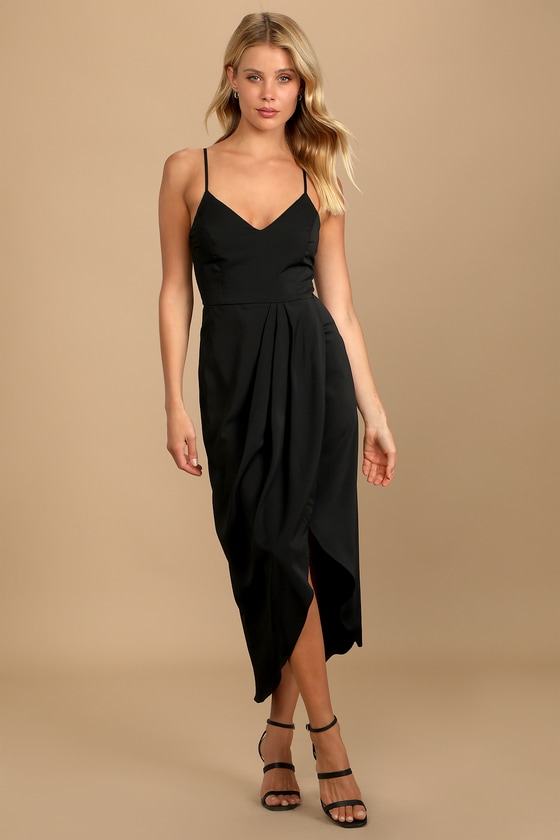 shop here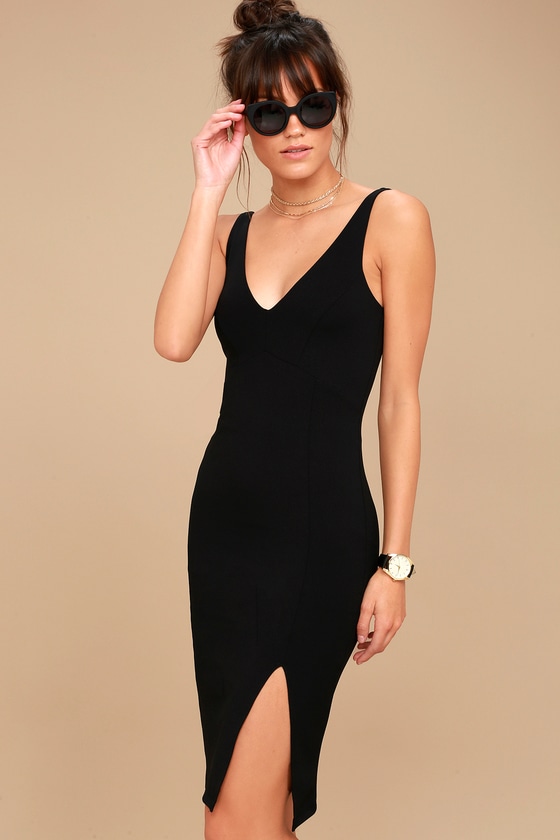 shop here
To shop cocktail dress examples, click here for an amazing selection.
P.S. Here's a vlog on the topic!
Hope it helps!
xo
Emma