What are the maid of honor duties you need to do for the bride-to-be? This blog post will tell you exactly what you need to do in your role as the maid of honor (affectionately referred to as, "Moh"). This list of maid of honor responsibilities will fulfill your role and make the bride-to-be so proud to have selected you for the honor.
I wrote this blog post from the point of view of the bride. So, brides: if you're asking your Maid of Honor to be in your wedding and you want her to know the duties, you can send her the link of this blog post to answer any of her questions on what to do as the Maid of Honor.
And if you're a Maid or Matron of Honor reading this, you'll find meaningful ideas and suggestions you won't find elsewhere. I hope it helps! :)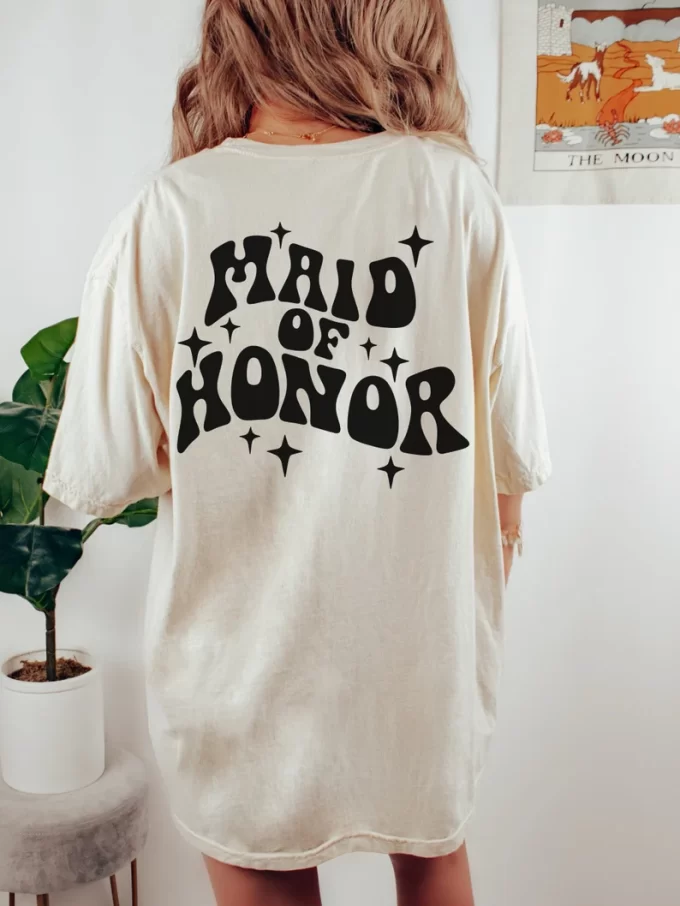 retro maid of honor sweatshirt by love people boutique
Dear Maid of Honor,
This is your BFF (the bride) and I want to let you know how awesome you are. You're so amazing, I wanted you to be the leading lady on my wedding day. This comes with a few Maid of Honor duties, but I have total confidence you'll pull it off.
Here are some of the things I'd really really appreciate if you could handle for me. Can you assist with these maid of honor jobs as you enter your MOH era? ;)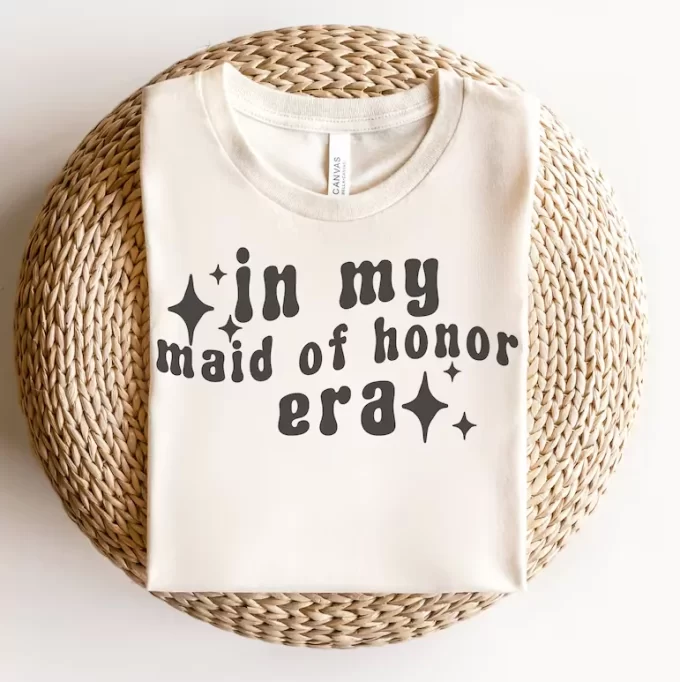 shirt by millie rose co. us
1. Help me find my wedding dress.

I WANT TO ROCK IT on my wedding day. Help me pick out the perfect dress so I look awesome.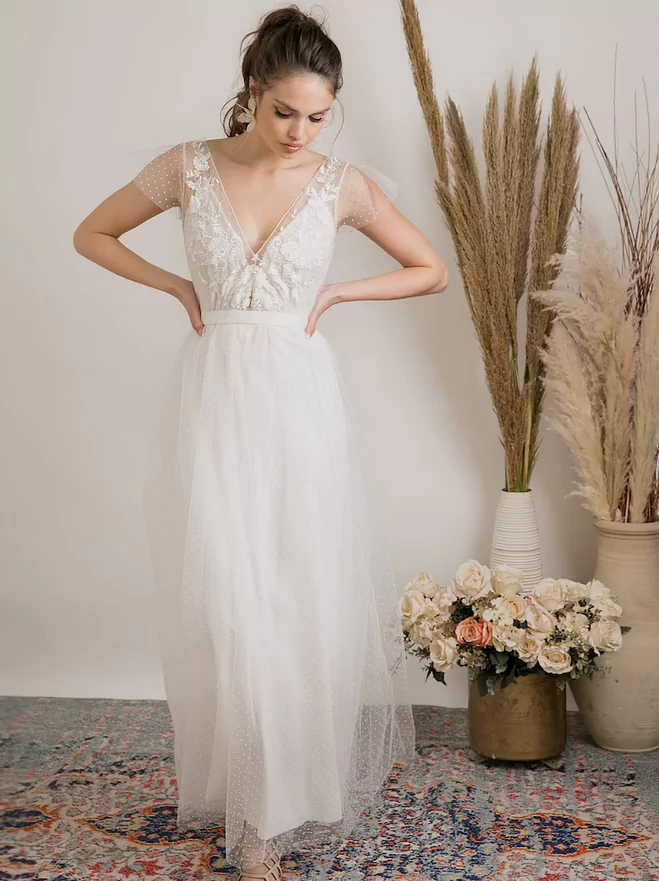 by barzelai
2. Assist with choosing the bridesmaid dresses.
Please help me with picking out the bridesmaid dresses. I want you and the bridesmaids to love what I pick, and I really don't want to screw this up; so please offer tips on colors and styles they might like. Dresses by AtomAttire are a great starting point.
Please see to it that the bridesmaids order their dresses on time (and go to fittings).
-Listen to this podcast for tips on bridesmaid dresses
And if I want to pair the dresses with denim jackets, pashminas, or other cute accessories, please go along with it. :)
And I promise the dresses will be gorgeous.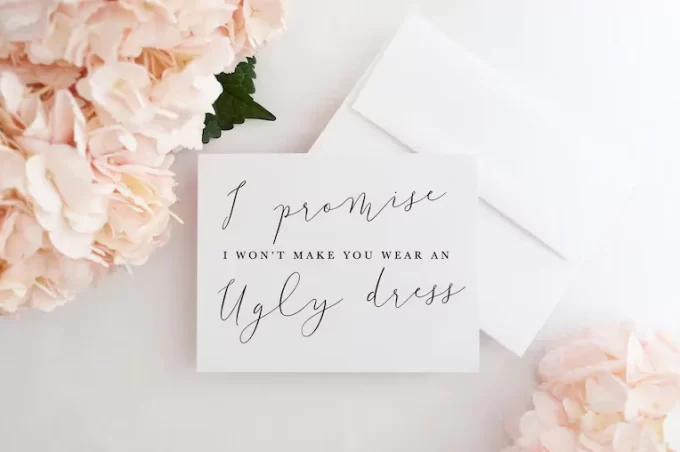 won't make you wear an ugly dress card by acetidesign
3. Assist at the wedding shower.
Please help plan a super-fun bridal shower (with my mom / mother in law / bridesmaids / etc.) They'll need help on gathering up the gifts and writing down who gave which gift (and that will help me when it's time to write thank you notes). Please help with fun bridal shower party games everyone will actually love to play.
Ribbon Bouquet
There's a tradition where, at the bridal shower, the maid of honor gathers the ribbons and bows that were on the wrapped presents and puts them aside after the bride opens her gifts. Then, she assembles the ribbons together through a paper plate (as the base) to form a ribbon bouquet. This bouquet is carried down the aisle at the rehearsal. Please do it! This contraption makes it really easy to do (but you can also poke holes through a paper plate, tbh).
see it here
4. Plan the bachelorette party.
Please plan a memorable and fun bachelorette party. I'll be forever grateful! And please wear some fun tanks + tees.
Here are some popular bachelorette party ideas I love:
► FRIENDS themed bachelorette party
► Beach themed
► Wizard-themed bachelorette party theme
► Pineapple bach bash
► How to Plan a Fiesta Bachelorette Party
bachelorette party shirts by shirdanapparel
5. Help me choose the best bridal shoes.
If you can help me avoid making these shoe mistakes so my feet aren't killing me, that would be amazing. Also, if you could help me pick out comfortable wedding shoes that look great with my dress (and are also wildly comfortable), I'll be oh-so-grateful.
6. Help assemble invitations — and other miscellaneous tasks.
Please ask if there's something you can help with for the wedding. It might be favors or wedding invitations or helping to decide on colors, or helping me pick out what wedding favors to give.
• Maybe assemble invitations in the right order? I know, there's a ton of them, but I promise to offer tons of wine and food. And Netflix marathons.
• Help me figure out my wedding budget?
• Make a timeline with me so the wedding day goes smoothly?!
Or just let me vent about wedding stuff for a bit? :)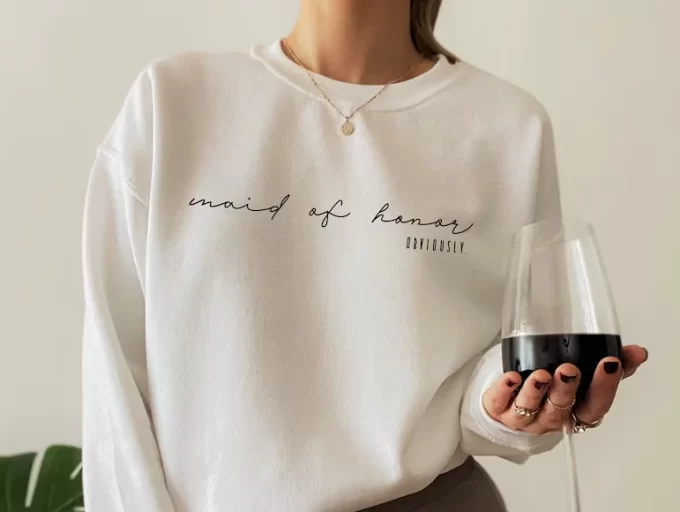 maid of honor obviously sweatshirt by softypinky
7. Please attend the rehearsal and rehearsal dinner.
Two very important maid of honor duties: please attend the rehearsal and the rehearsal dinner.
8. Remind me of what's important.
Let's make a bridezilla pact: if I start to be a Bridezilla, even a little bit, STOP ME. ;) Remind me what the wedding day is all about.
9. Keep me from stressing out.
When I start obsessing over wedding things, please remind me not to stress out so much. Remind me that everything will be wonderful and to stop freaking out.
10. Get ready with me on the morning of the wedding!
Please get ready with me and the bridesmaids on the wedding day. And by "get ready" I mean be silly and make incredibly fun memories.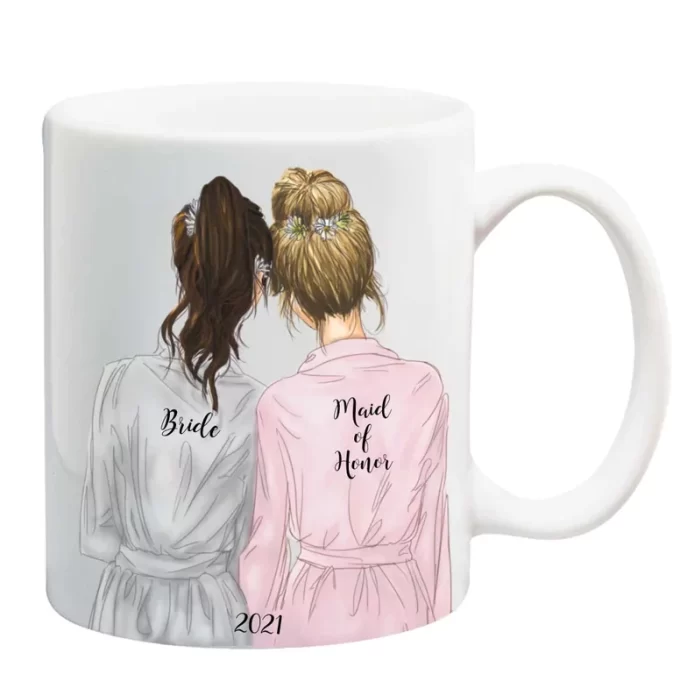 mug by the paisley box
11. Please make sure I eat something.
I'll be too nervous to eat, or maybe just a tad too busy on the morning of the wedding. Please make sure I eat something so I don't pass out!
12. Hold the bridal bouquet during the ceremony.
This one's easy: please hold my bouquet during the ceremony.
13. Hold onto the ring.
Please hold on to my partner's ring during the ceremony until it's time to exchange our vows.
14. Fluff my train.
If I have a train on my gown, please make sure it's laying properly / fluffed out during the ceremony. This will keep my gown looking its best, especially in my ceremony photos.
15. Please have an emergency kit at the ready.
I'm probably gonna cry, so please have tissues available and makeup remover wipes to keep my mascara from running. It'll need a quick fix post-ceremony, before my photos! ;)
Please have an emergency kit for the wedding day, just in case something wild happens with my gown, or I need a breath mint, a lipstick application, or my hair pins are coming undone. Also, I trust that you'll tell me if I have spinach (or anything else) in my teeth. ;)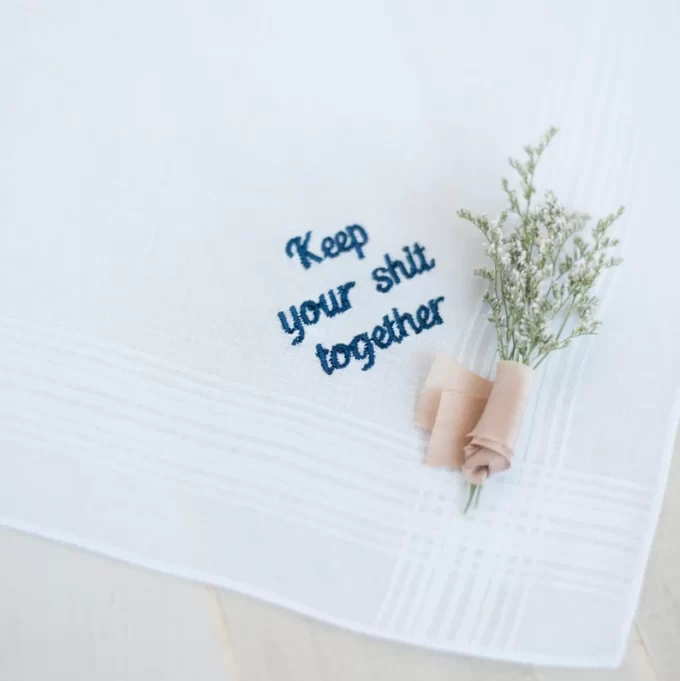 handkerchief by epically embroidered
16. First look
Please don't let my partner see me before the wedding (unless we're doing a first look).
17. Please keep my phone on you at all times.
If possible, I don't really want to answer any last-minute questions on the wedding day. Can you do it for me? I'll give you my phone so I'm not fielding questions all day from vendors or guests, and instead, I can focus on relaxing and enjoying the day. Plus, I'll want some fun photos secretly snapped on my phone (so please do that, too!) I don't want to be taking photos all day.
18. Help the timeline stay on schedule.
If I do not hire a day-of coordinator, can you keep an eye on my wedding day timeline to make sure things go as planned?
PRO TIP: This is an extremely helpful tool to use.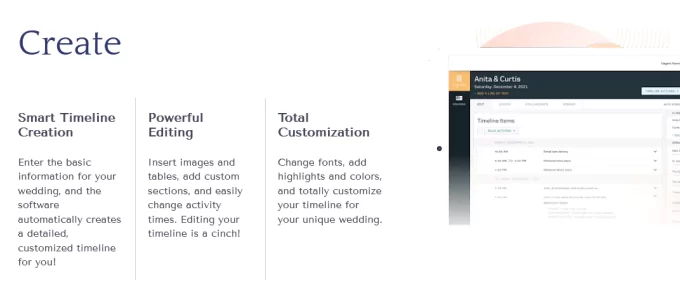 19. Encourage guests to…
Please encourage guests to do things like:
• take the wedding favor
• enjoy the dessert bar
• dance!
• snap photos and share them to my gallery
• sign the guest book
• use the photo booth
• play fun lawn games
etc.
I don't want to spend money on "extras" and have them forgotten, missed, or unused by guests.
20. Sign the marriage certificate.
Here's one of the most important of the maid of honor duties: please witness and sign the marriage certificate.
21. Please make a speech.
I know, you hate public speaking… but please give an epic wedding speech at the reception. I trust you'll bring down the house.
PRO TIP: Here are some tips to help!
22. Round up all the photos wedding guests take.
I know guests are going to be taking lots of pictures, but I don't want to never get to see them! If possible, can you set up photo sharing for the ceremony and reception? Guests can upload to my gallery and I'll have a bunch of candid photos to enjoy before my professional photos are edited and sent to me!
PRO TIP: Get your link to the gallery here; then, turn it into a QR code and print this sign for guests to use. It's easy!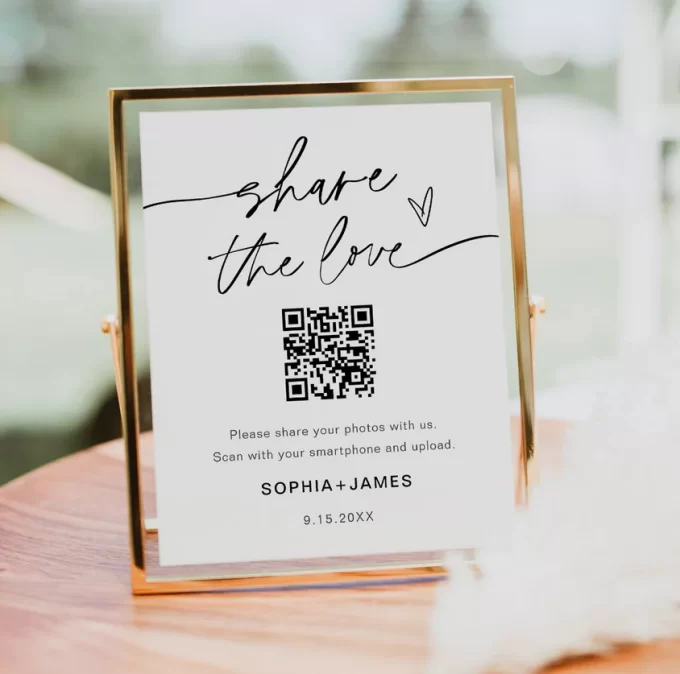 photo sharing sign by minty paperie
23. The Quick Fix
If something goes wrong on my wedding day (i.e. the cake falls over, we run out of favors, the programs get ruined, etc.) please do whatever you can for a quick fix. I'm even happier if you don't even tell me about it (and we only joke about it years later). :)
24. The Getaway Car
Please decorate our car with the Best Man during the reception for a more fun grand exit!
PRO TIP: Something like a just married banner makes it SUPER easy to do.
banner, $7.99, from here
I know, it might sound like a lot of maid of honor duties… but I swear it means the world to me. Thanks for standing by my side!
You're the best.
Love,
The Bride
P.S. And brides, make sure you say thank you for doing ALL of these amazing things by giving an amazing maid of honor gift and the best bridesmaid gifts possible.
ON TO YOU: What Maid of Honor Duties would you add to the list? Tell us with a comment below! We'd love to hear from you!
Share this link with your Maid of Honor (or fellow bride)!
Do you prefer to watch a video? Here are the top ten Maid of Honor roles in vlog format.
Click on the social buttons below to share it: