Wondering where to buy neon wedding signs? You'll find the best wedding signs in neon lights right here! But first, you're on the list, right?!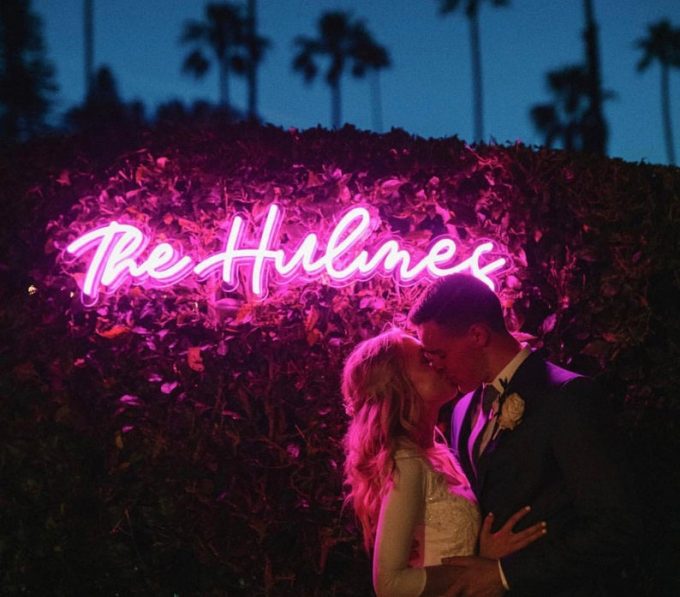 via here
Hi, loves! Emma here and I love neon wedding signs: it's one of my favorite trends for 2020. This year and into next, you'll see a huge uptick in twinkle / fairy lights, old-fashioned Edison bulb garden lights, light-up mason jars, flickering LED candles, canopy/tent lights, twinkle light curtains, and yes, you guessed it: neon wedding signs! Light-up signs are a fun, fresh, and non-traditional decoration that doubles as cool conversation starters for guests and fun photo props for you. Win-win, we say!
Besides its coolness factor, it offers functionality: you can use your custom neon sign after the wedding as cool home or patio decor (and is there anything cooler than that?)
When you see the unique custom neon signs available online, you'll be amazed at how easy it is to transform your outdoor or indoor reception space with light up letters and signage. In this post, we'll explore where to buy neon signs, whether you can buy neon letters to save money, we'll tell you the most popular neon sign sayings, and show you how to create your neon sign.
Let's take a look!
Neon Signs for Weddings
If you're in the market for the best neon wedding signs, here are some inspiring ideas to get you started.
Your name by Freeflygoods: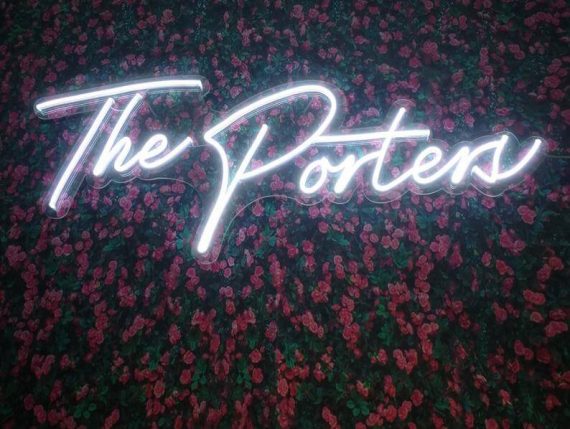 via here
1. It Was Always You
Whether you met years ago or it just feels like you've known each other forever, this neon saying is a sweet choice: it was always you. By 416neon.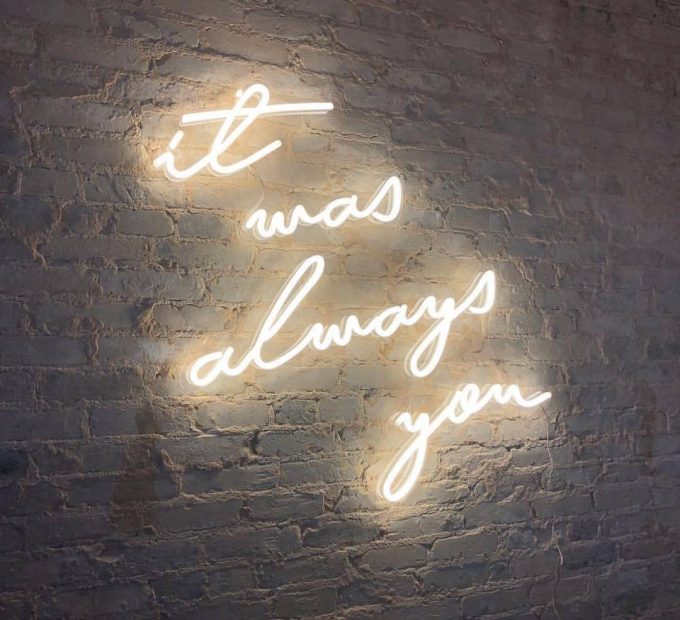 buy here
2. You + Me
Simply put and perhaps the best neon sign for weddings + beyond! Also by 416neon.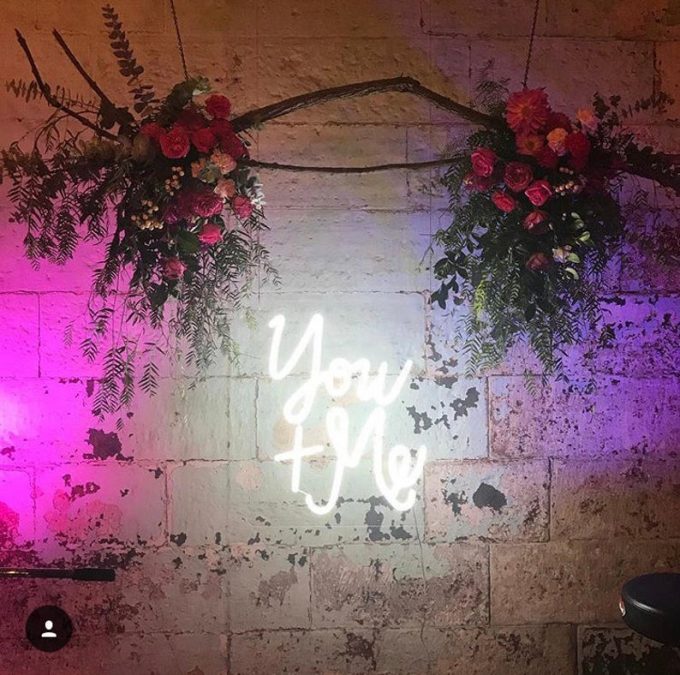 buy here
3. Name in Neon Lights
Show off your new name as a couple and include your wedding date with this charming signage.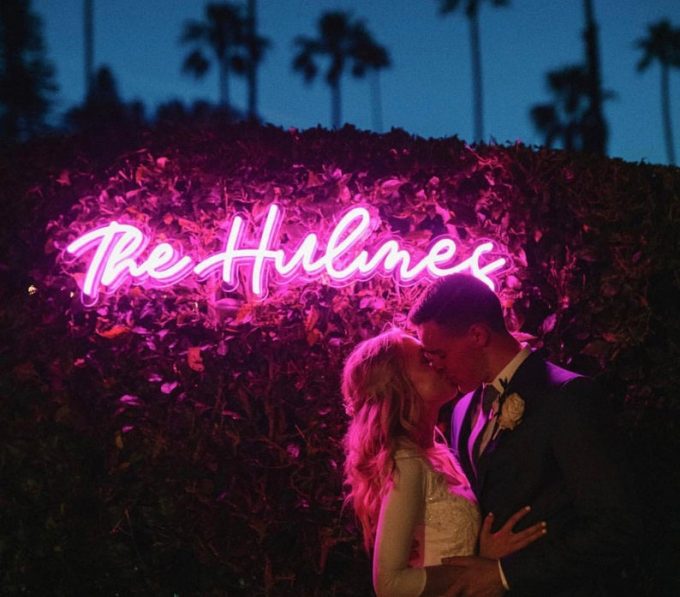 buy here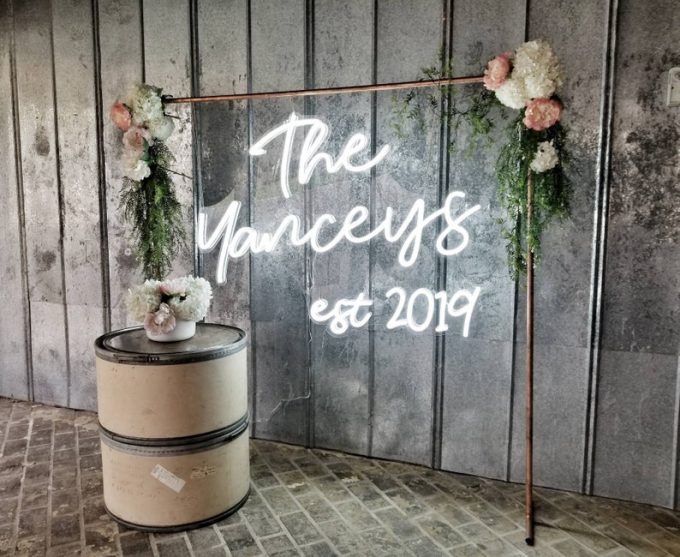 buy here
This is a different version from MKNEON and also looks great!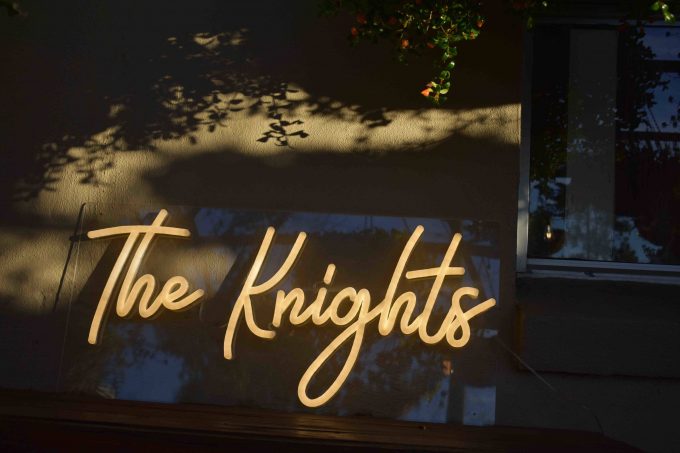 buy here
4. 'Til Death
Perhaps it's because Halloween is coming up this month, but this 'Til Death neon sign is one of the most popular signs right now. I picture you posing with your Mrs leather jacket in front of this sign as a fun photo op. That's what I would do!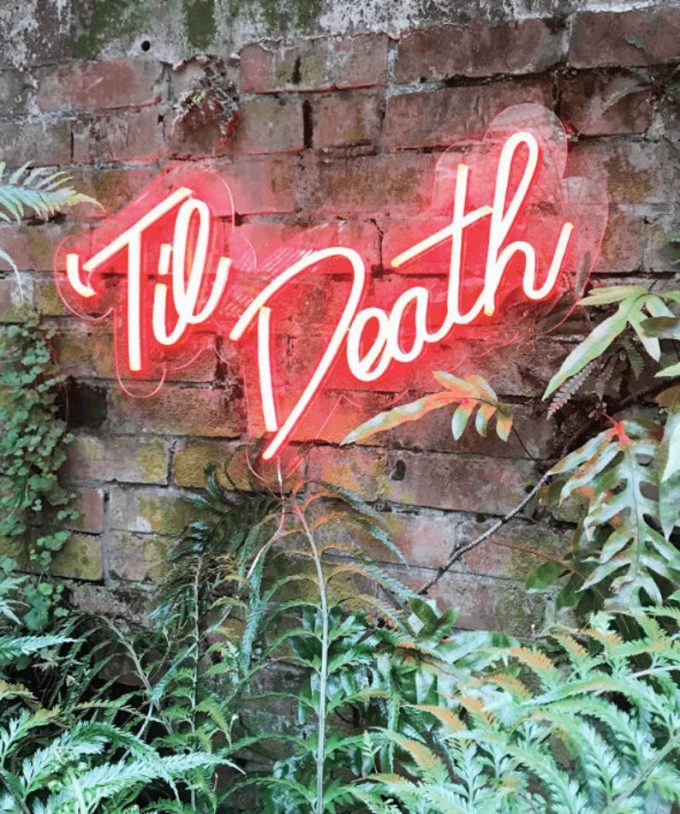 buy here
Also lovin' this one by NEwONS.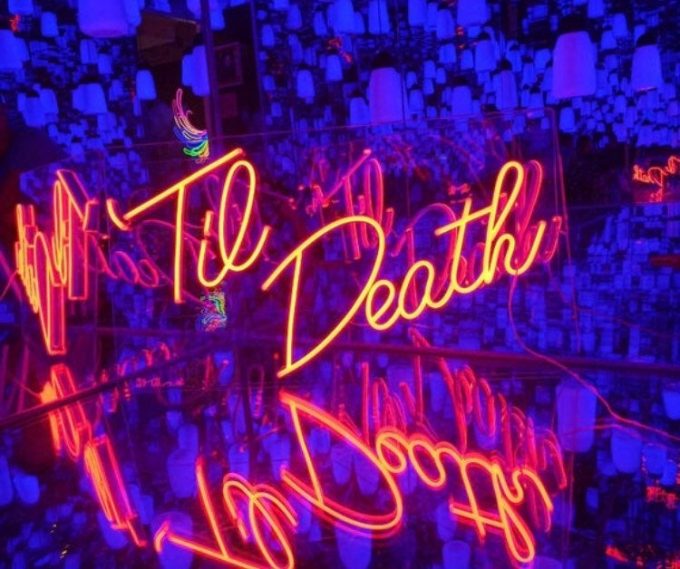 buy here
And this extension: "til death do us party". :) By NeonPegasusDesigns.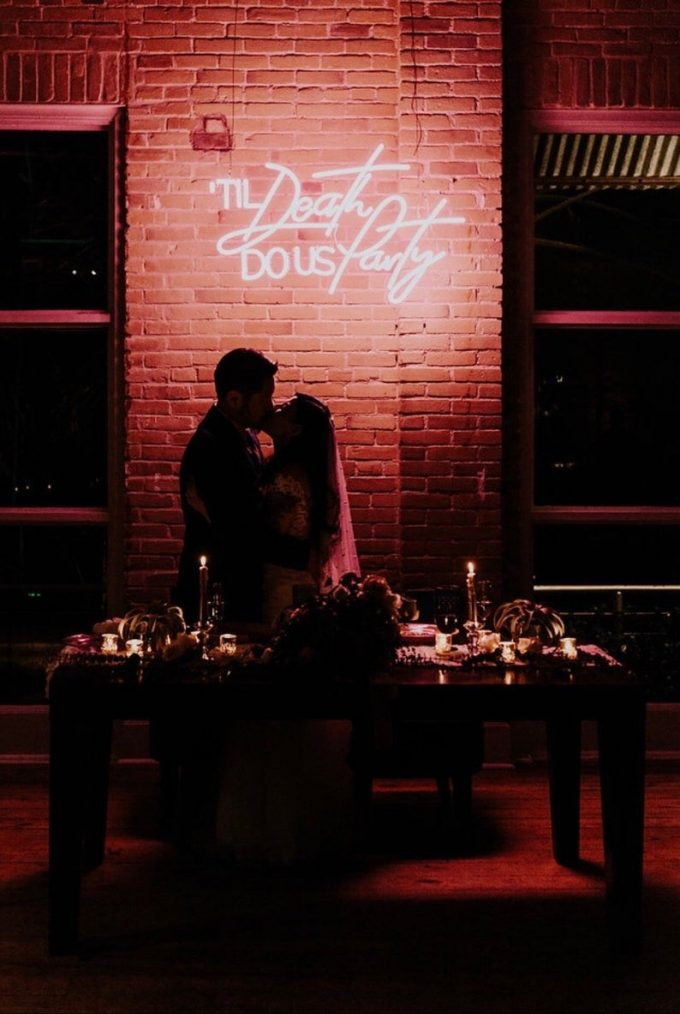 buy here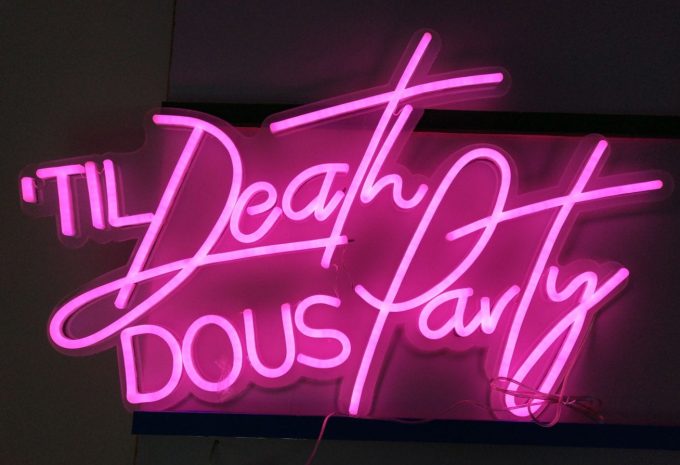 buy here
5. Drunk in Love
For your bar, this "drunk in love" signage is cute for a reception or patio. By MKNEON.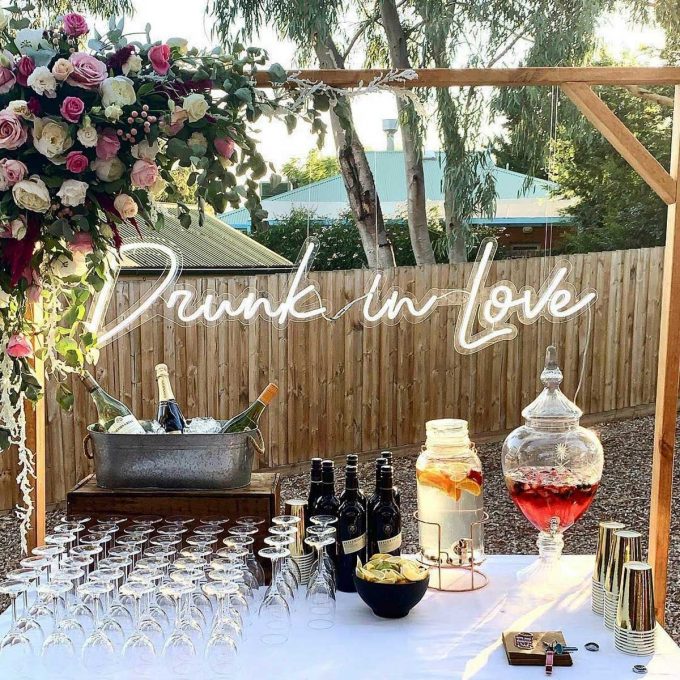 buy here
6. Let's Party
Perfect for the dance floor! By NEwONS.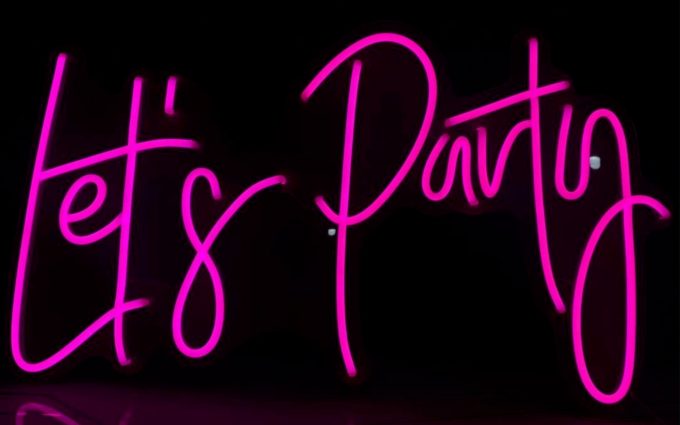 buy here
7. Love Rainbow
Love. By NeonPegasusDesigns.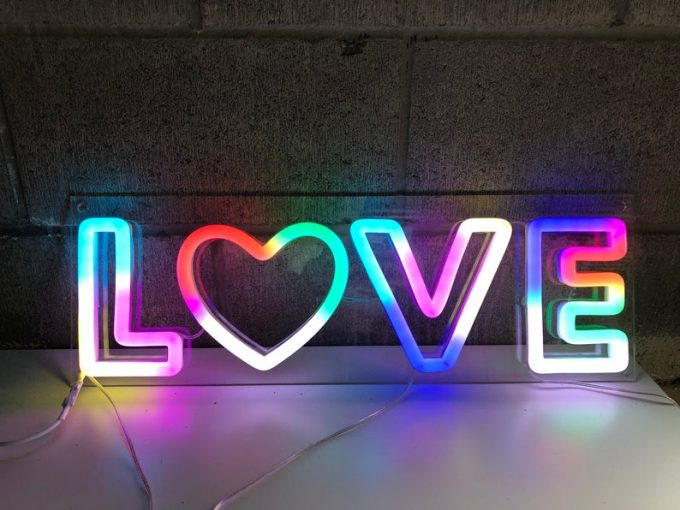 buy here
8. Happily Ever After
One of the most beloved neon signs for weddings: happily ever after. By VitalCraftsUK.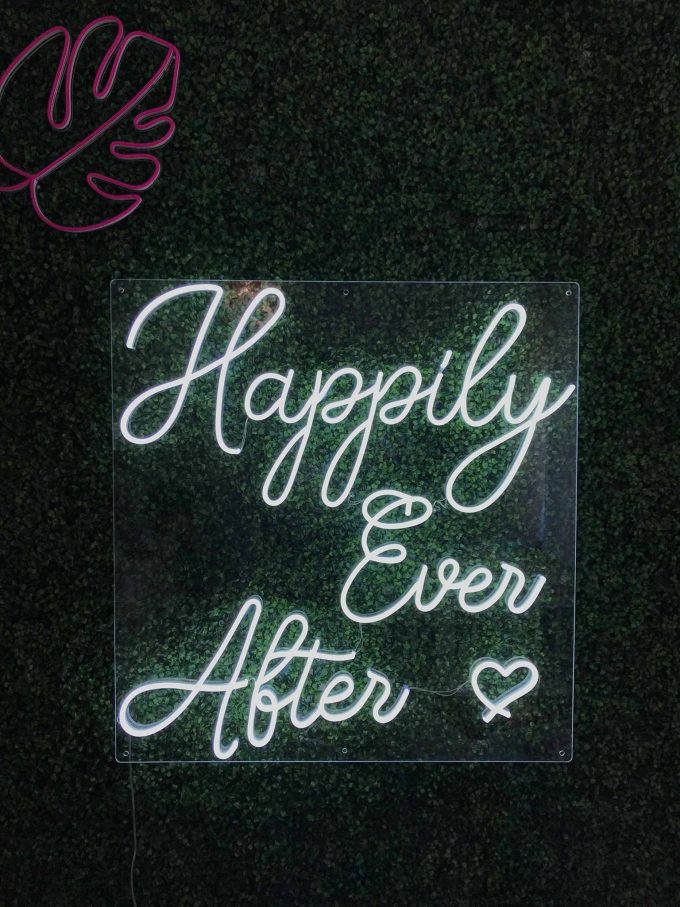 buy here
9. Better Together
We just talked about this as a chair sign! This is one of the best neon sign sayings right now (and for weddings in general, tbh). By SuperLights.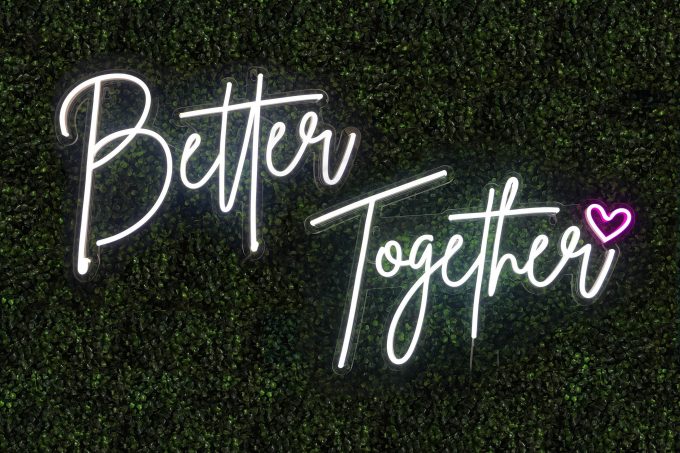 buy here
10. Just Married
By MKNEON.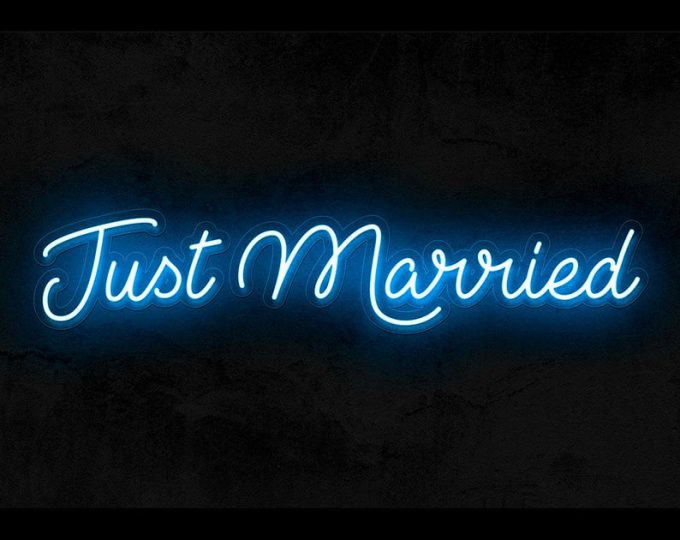 buy here
11. Crazy In Love
By CreativeDecorUa.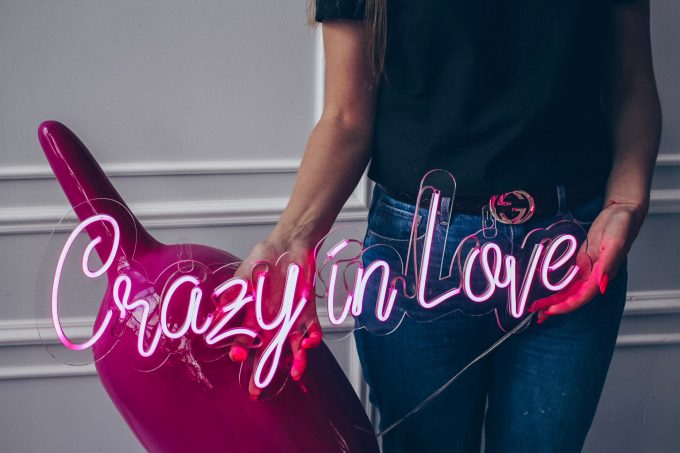 buy here
12. Custom hashtag neon sign
Get your wedding hashtag in neon lights! Here's an example by BareVintage.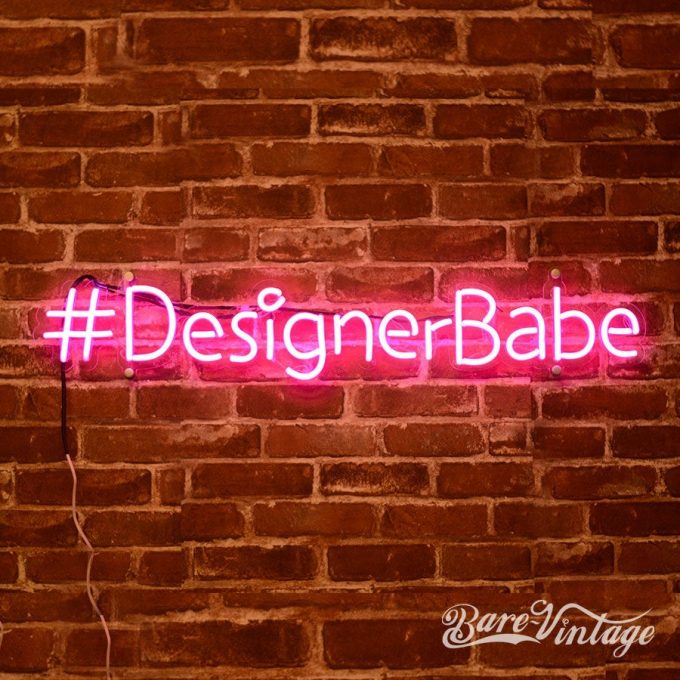 buy here
13. Heart and Arrows
This heart and arrow neon sign is another fun pick. By NeonPegasusDesigns.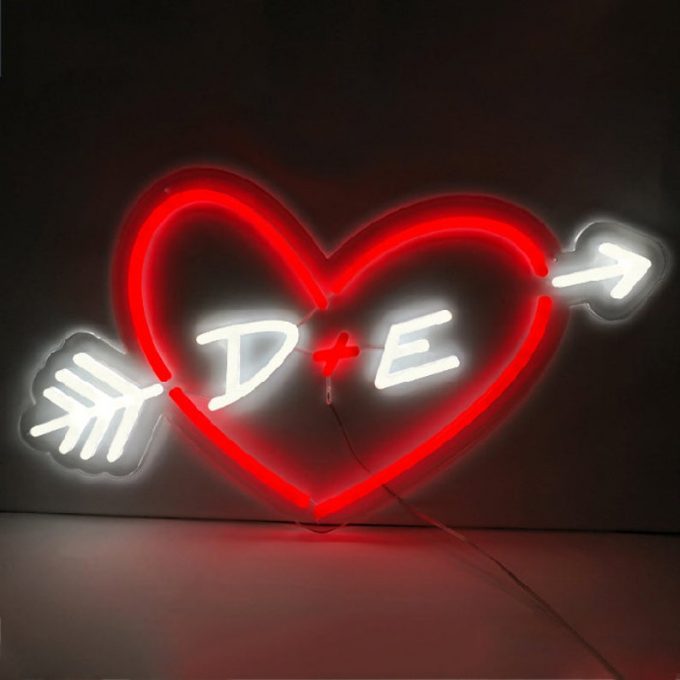 buy here
14. Your Names in Neon Lights
By NeonNarwall.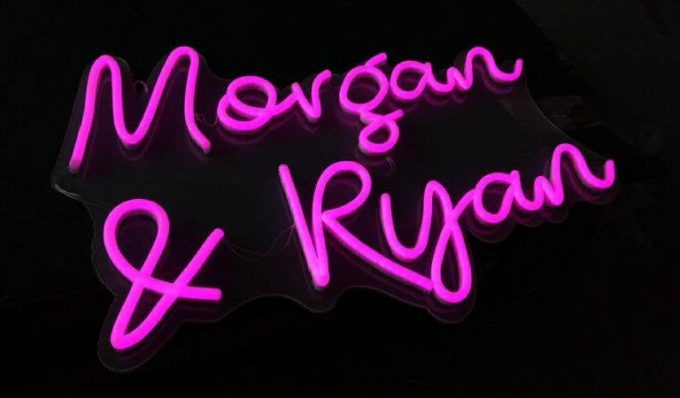 buy here
Neon Letters
If you prefer a smaller neon sign for your wedding reception — for space, looks, or simply budget — try these unique neon letters you can buy with a heart, with a plus sign, or an ampersand.
15. Neon letters with ampersand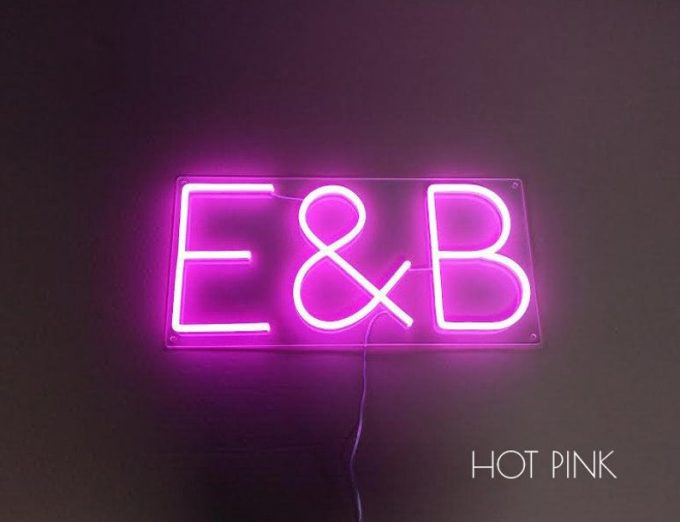 buy here
16. Neon letters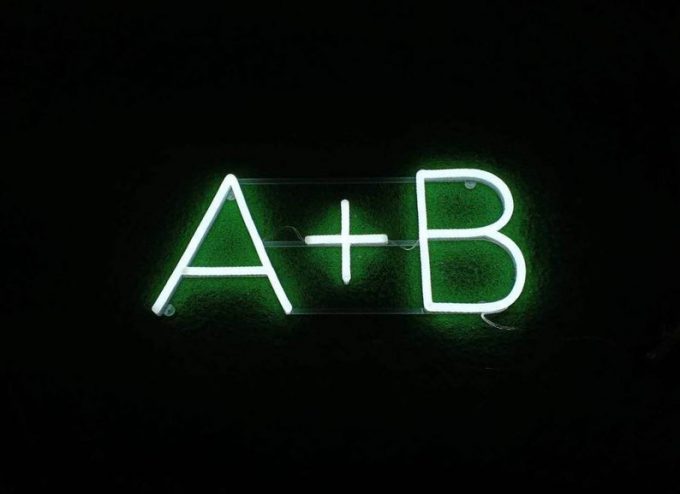 buy here
17. Initial light up sign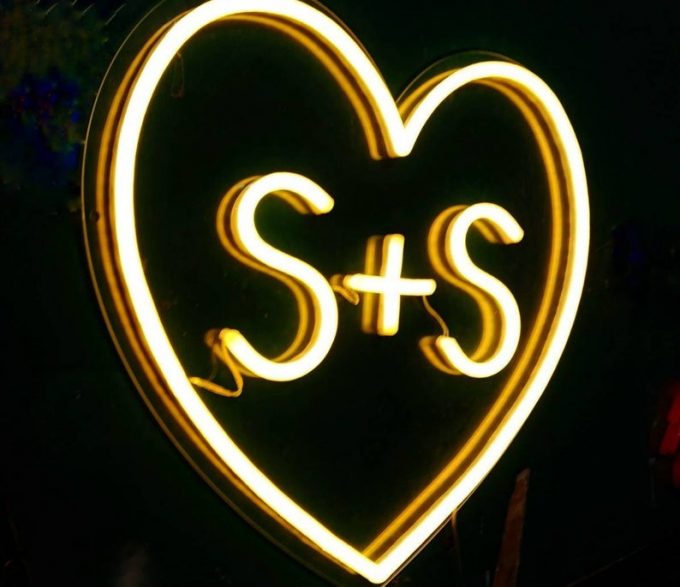 buy here
18. Babe, You Look So Cool
Just fun! By AOOSNEON. I want this for our office wall! How cool would that look?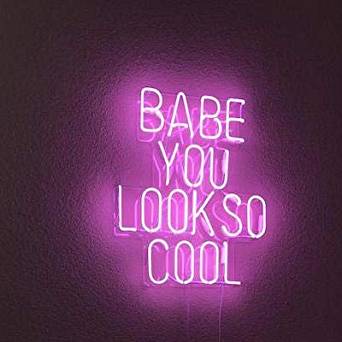 buy here
19. Eternity
By Narwall.
20. Good vibes
By Luckysportfolio.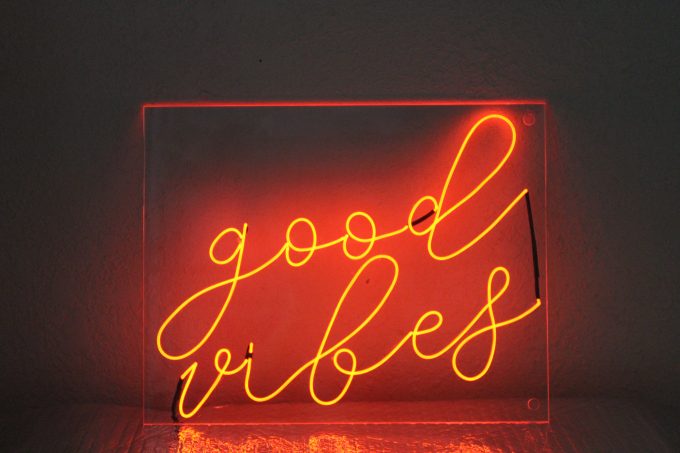 buy here
21. Monogram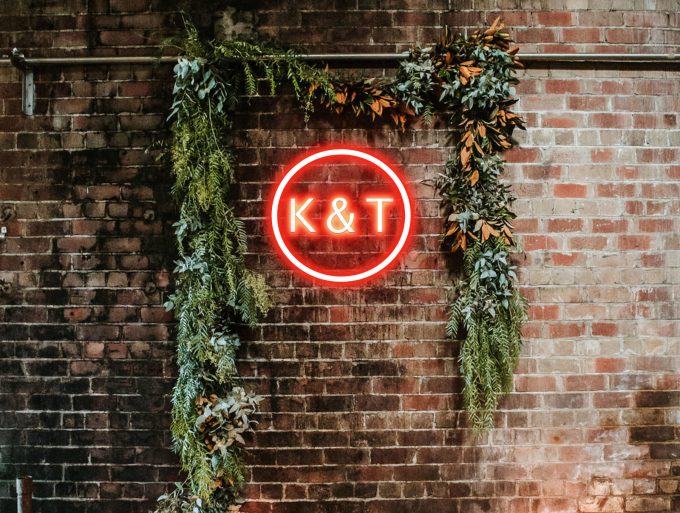 buy here
Themed/Shape Neon Lights
Moon and stars
This moon and stars neon sign is great for a themed wedding, i.e. starry night wedding or moon and stars wedding. By Isaac Jacobs.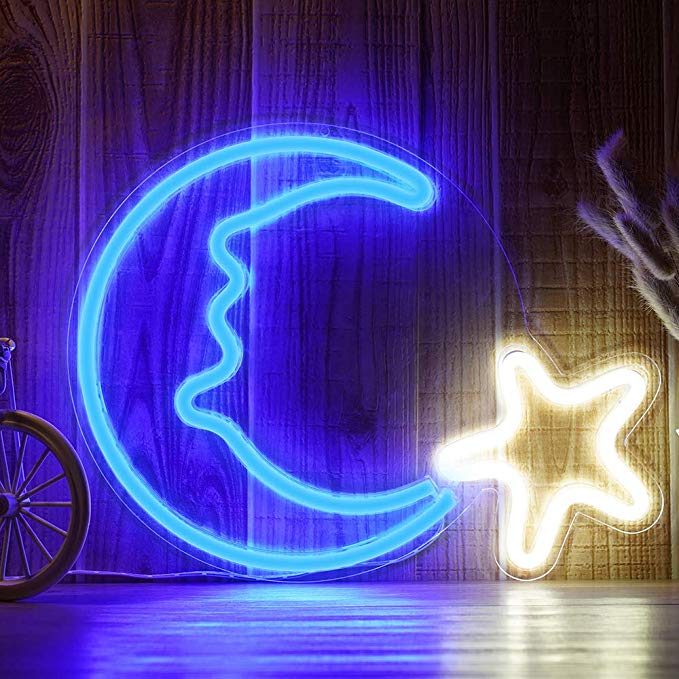 buy here
Love in heart light up sign
This is small (so, not a big wall statement piece) but this neon wedding sign IS a fun touch for a tabletop at your entryway. By IsaacJacobs.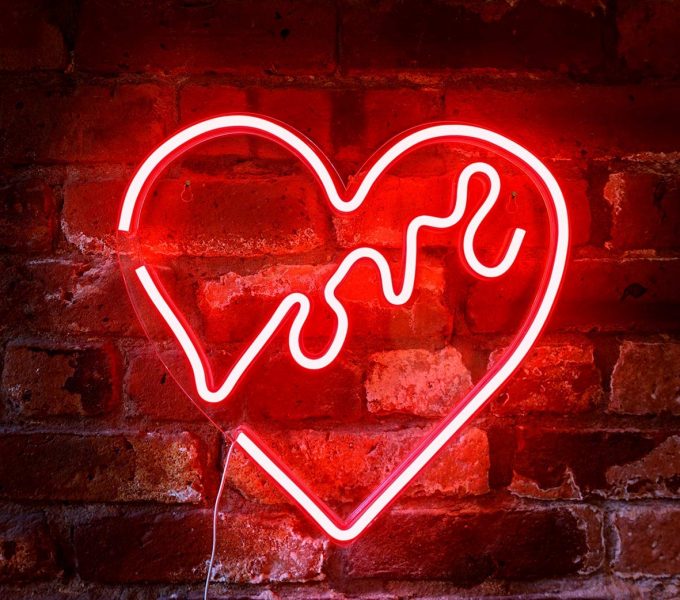 buy here
Lightning bolt
Perhaps you're planning a wizard/Harry Potter themed wedding or bachelorette party? :) By NeonDemonn.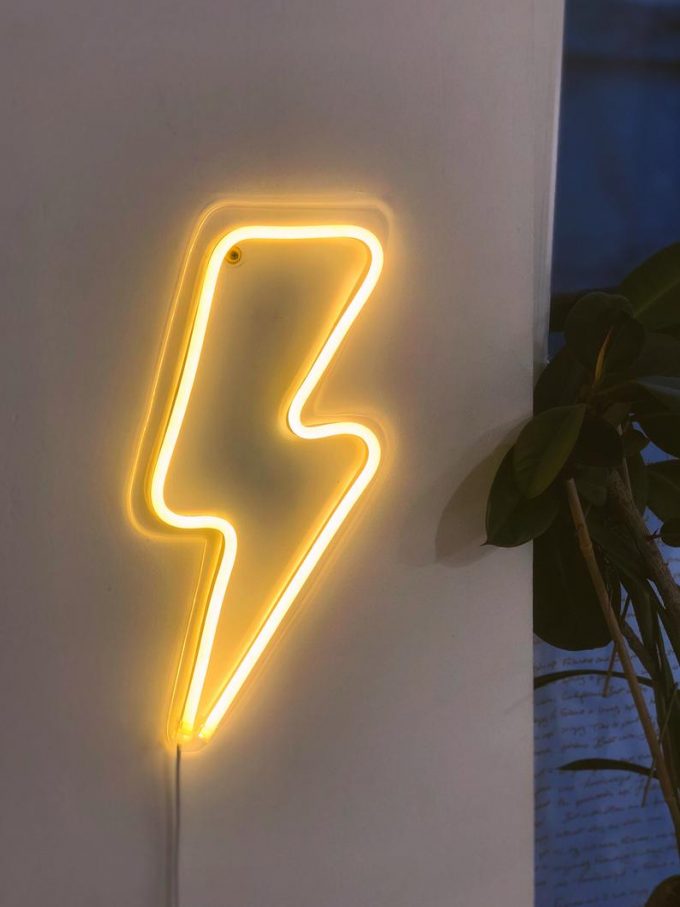 buy here
Coffee cup
I'm including this because it's cute for your wedding coffee bar, at home, and it's one of the biggest sellers right now! It reminds me of Central Perk from Friends (and I know you guys are crazy over these Friends themed bachelorette party ideas!) By Elmarto.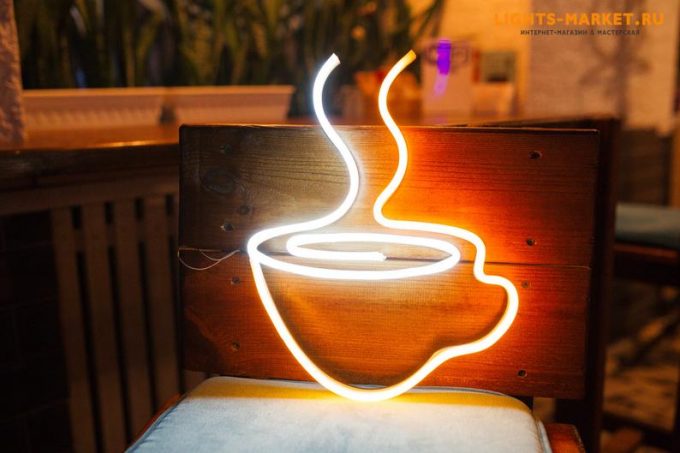 buy here
Where to Buy a Custom Neon Sign
Want to create your own light-up sign? Here's where to buy lighted signs with personalized sayings / names / logos / one-liners / initials / and more.
These three shops are the best, most-reviewed places for neon sign sayings and custom signage for your wedding, event, home, or business.
– 416neon / NeonNarwall (their specialty neon shop with tons of examples)
– MKNEON
– BareVintage
– NEwONS
Neon Sign Sayings
As you can see, some of the best neon wedding signs and sayings include the following:
-Your Names — simple, yet effective!
-Crazy In Love
-It Was Always You
-Just Married
-Happily Ever After
-Love
-Hashtag
-Til Death
-Let's Party
Where to Buy Neon Signs for Weddings
Want to buy one of your own or find out more info? Here's the short-list of the fab vendors featured above:
– 416neon + their additional shop, too
– FreeflyGoods
– MKNEON
– SuperLights
– BareVintage
– Neon Pegasus Designs
– Vital Crafts
– Luckysport Folio
– Sunshine Lane Design
– Neon Demonn
– AOOS NEON
– Creative Decor UA
– Isaac Jacobs
So, what do you think of this wedding trend? Do you love neon signs for weddings as much as we do? I love this trend, especially when the neon signage is placed in front of a mossy or brick wall for maximum impact. Share your thoughts below!
Happy Planning!
xo
Emma